Hello my friends!!  How was your Christmas holiday?  I hope you had restful time spent with friends and family reflecting on the true meaning of the season.  I've taken a tiny bit of time off work to be home with the kids until they go back to school in January.  It's been nice have some down time with them!  It's also allowed me some time to ponder on the upcoming home trends for 2018.  I've made a list of what I think we will be seeing more of this year.  So grab some coffee, and read through my list then let me know what you think!  Yes, No, Eww, Gross, Amazing, Agree, Disagree, whatever you think, let me know!  Disclaimer, some links are affiliates.
10 Hot Home Trends for 2018
1. PLAID- Always a classic, but I think its continuing to make a trendy come back this year!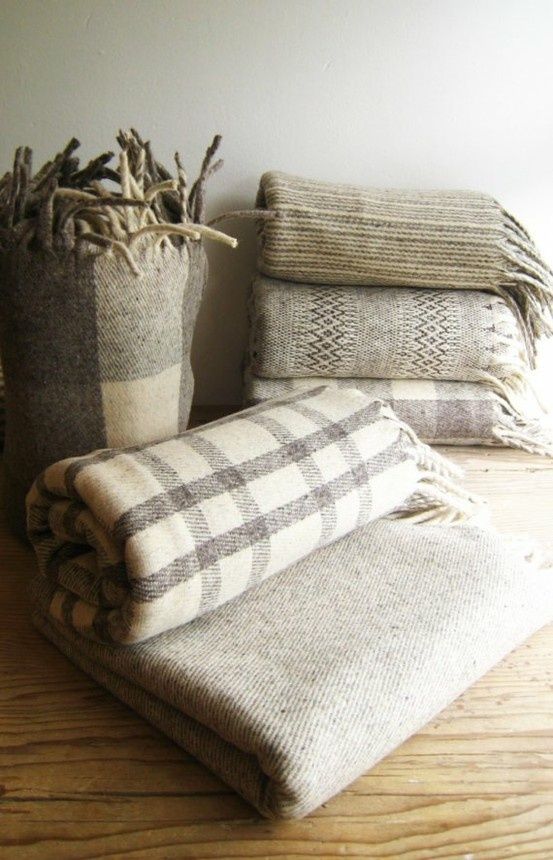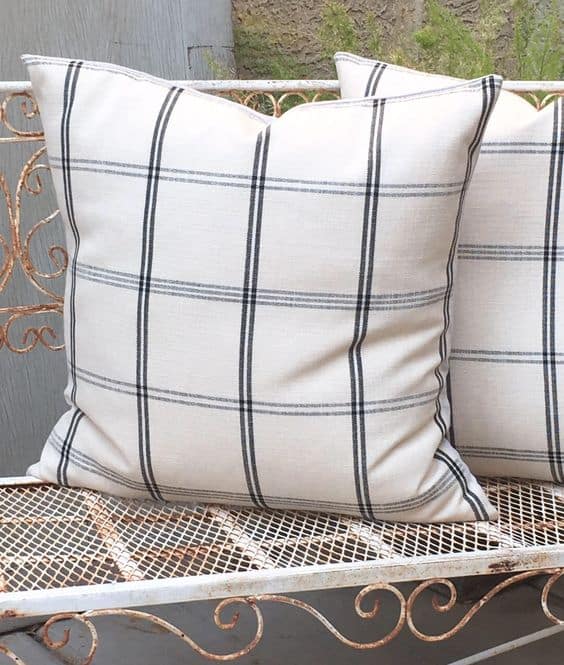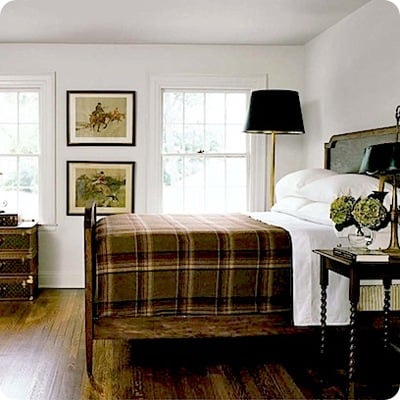 2. MOODY/SATURATED COLORS ON WALLS AND/OR CABINETS- I'm a white-interior-lovin girl through and through, but I am crushing hard on these moody, dark spaces!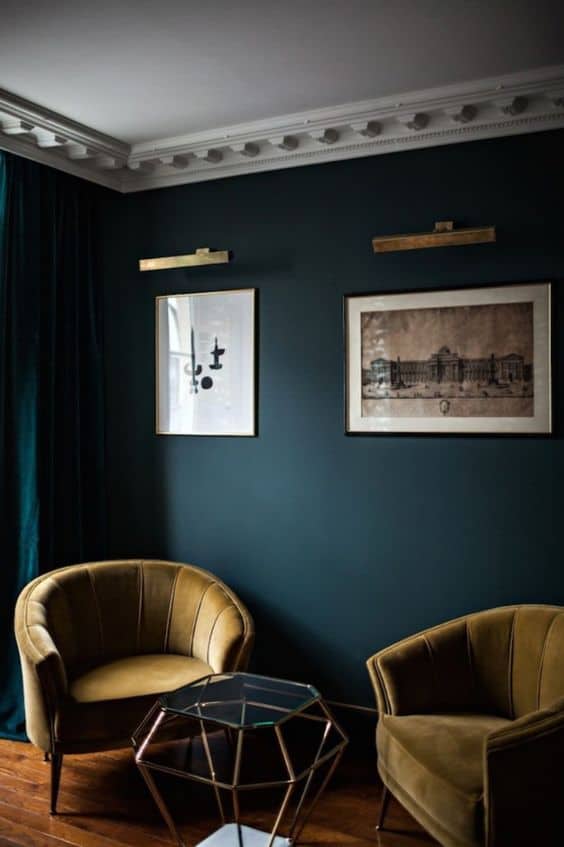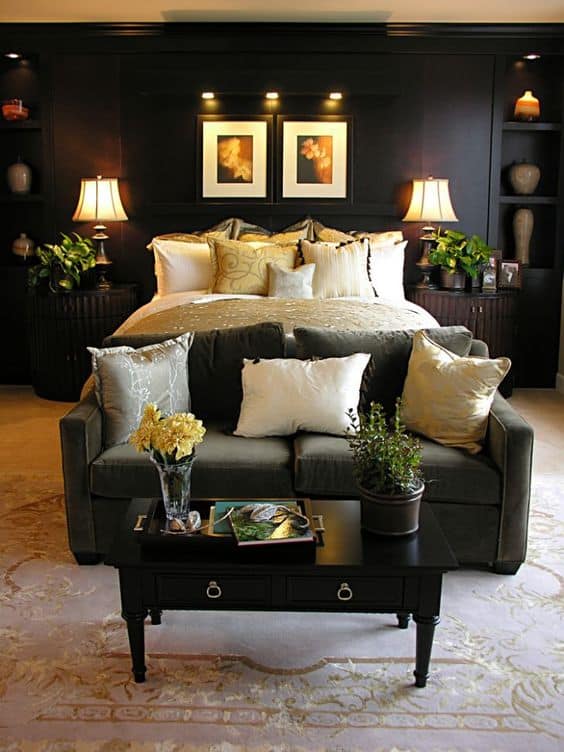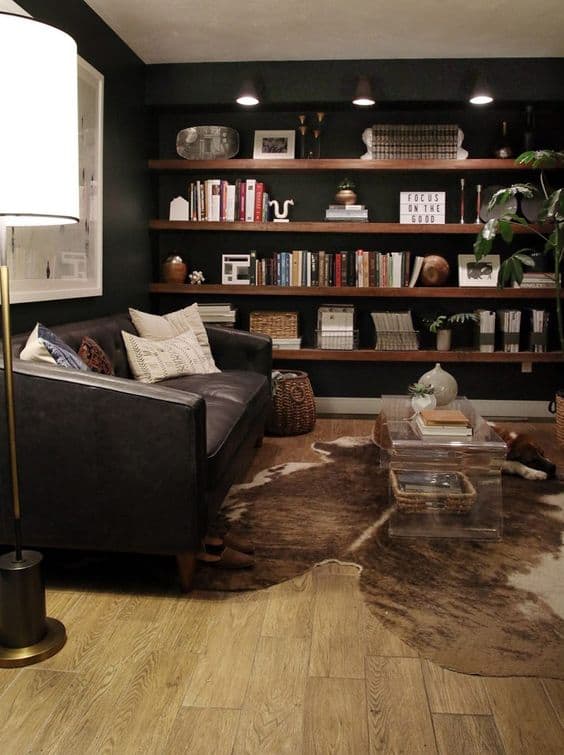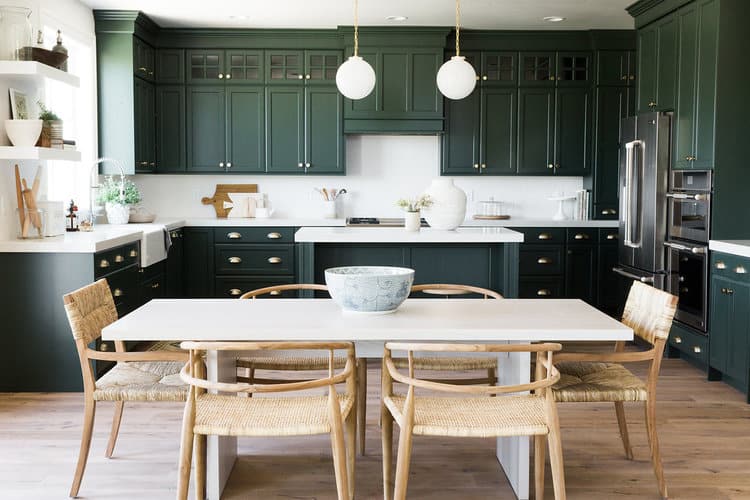 3. SIMPLICITY- I'm craving a more simplified home in 2018.  Clearing out the clutter makes me so happy!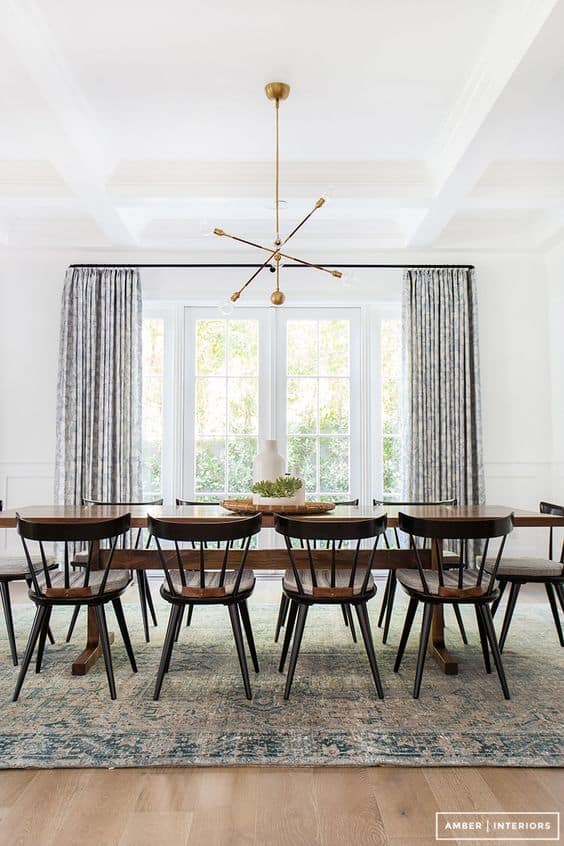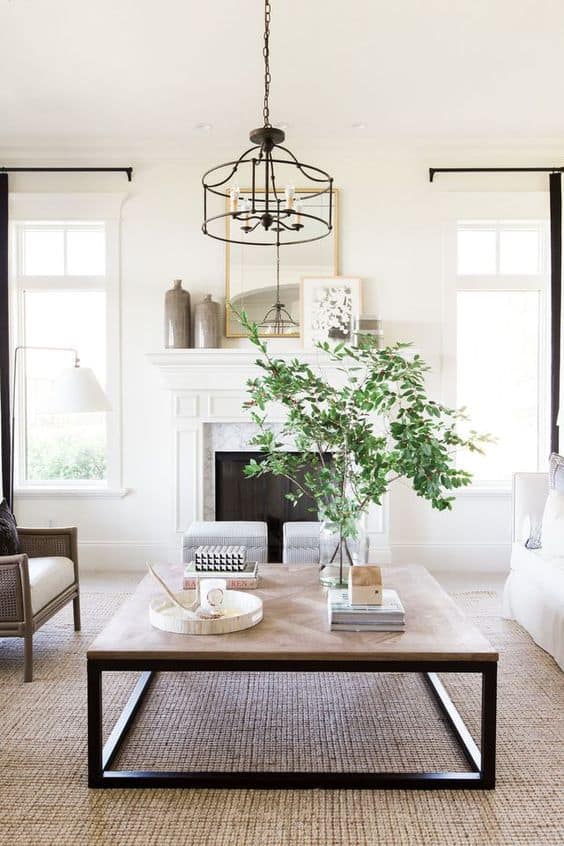 4. GLOSSY FURNITURE FINISHES- This one might be selfish ambition ha!  But I really feel like glossy finishes will lovingly nudge the shabby look out the door in 2018!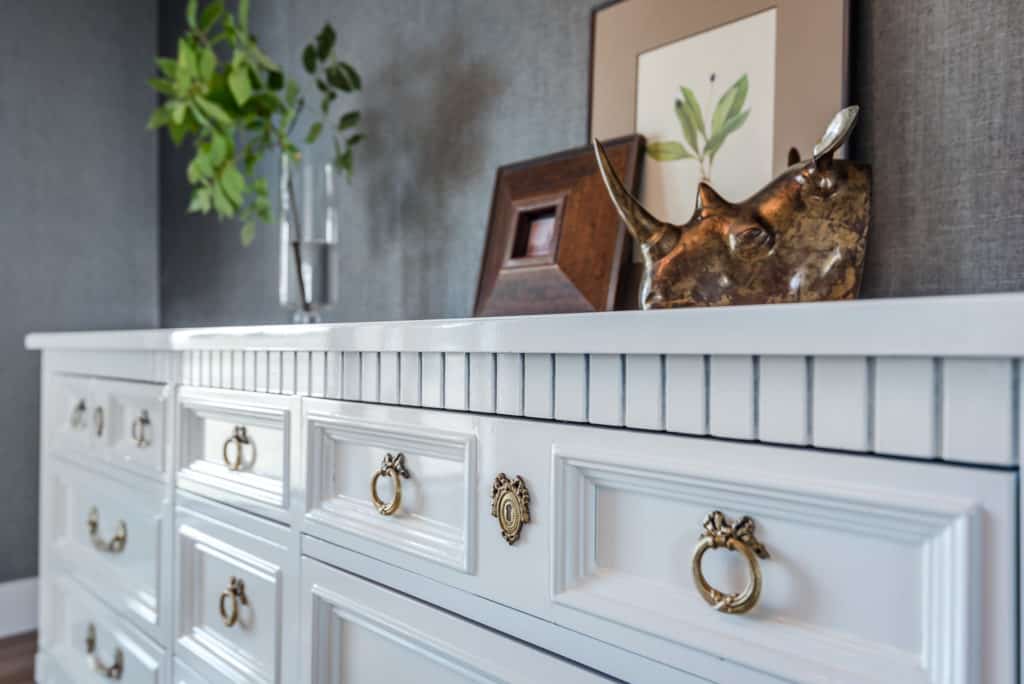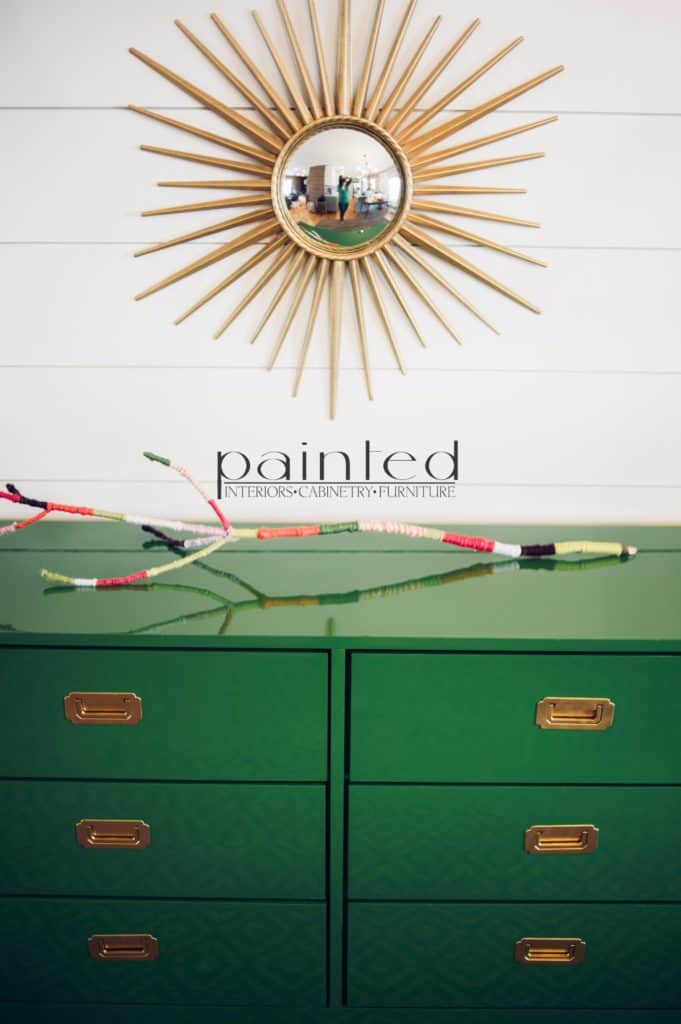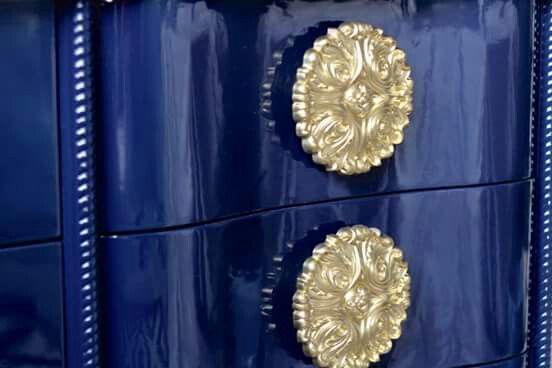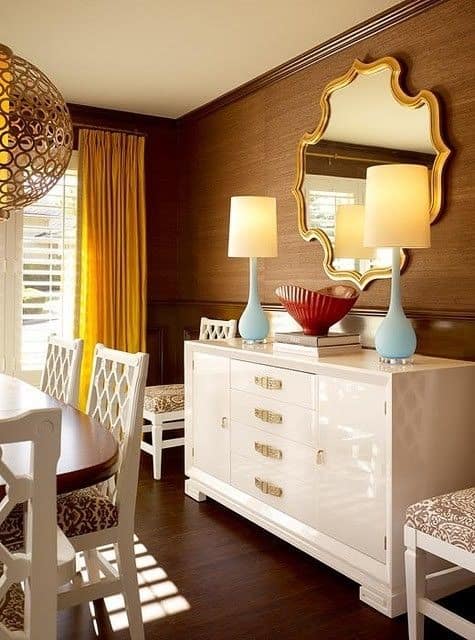 5. NATURAL/ORGANIC TEXTURES- I've always been a fan of decorating with nature!  I think we will see more of it in 2018.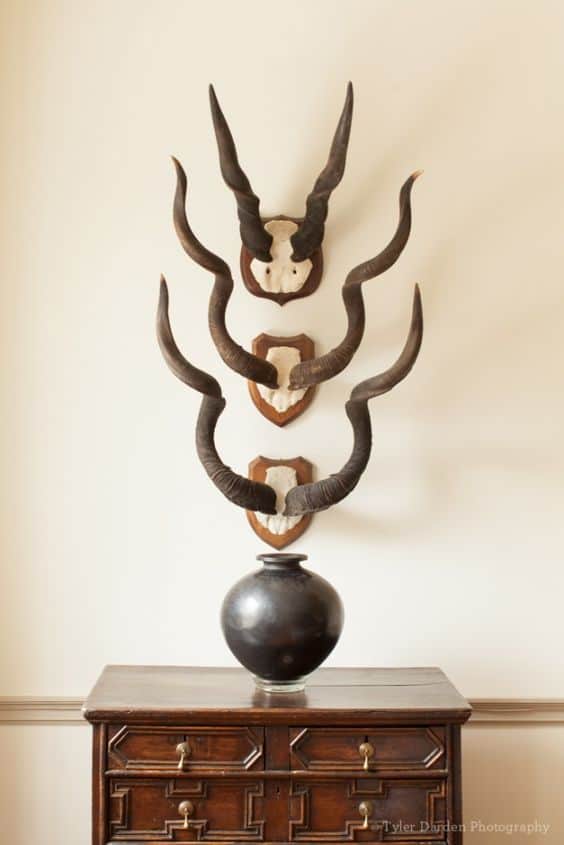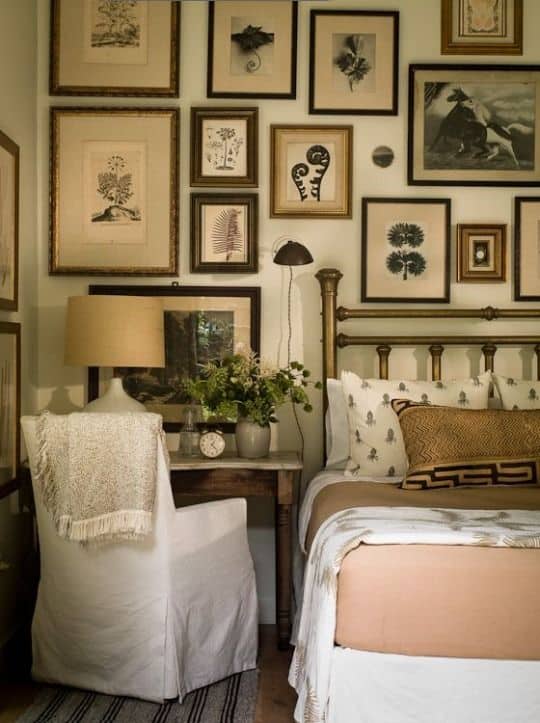 6.TONE ON TONE PAINT- Using the same paint color on millwork and walls is a bold but simple move!  I love the understated, classy look of it!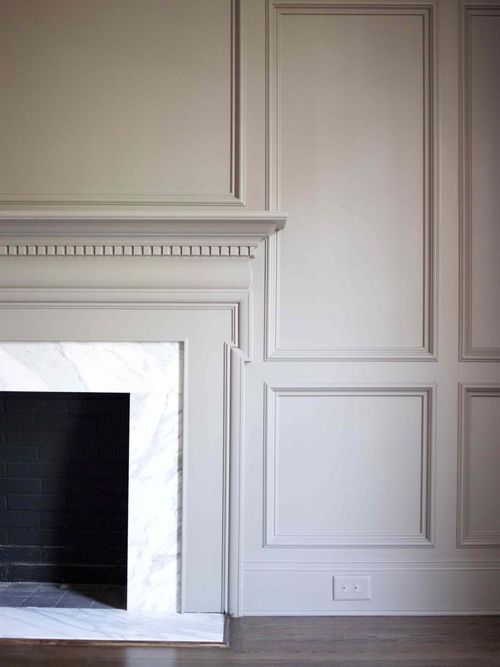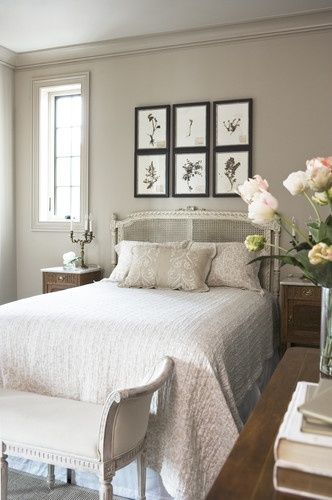 7. BOLD FLORAL PRINTS- I think eye catching bold prints will be seen more and more.  And with good reason, look how beautiful!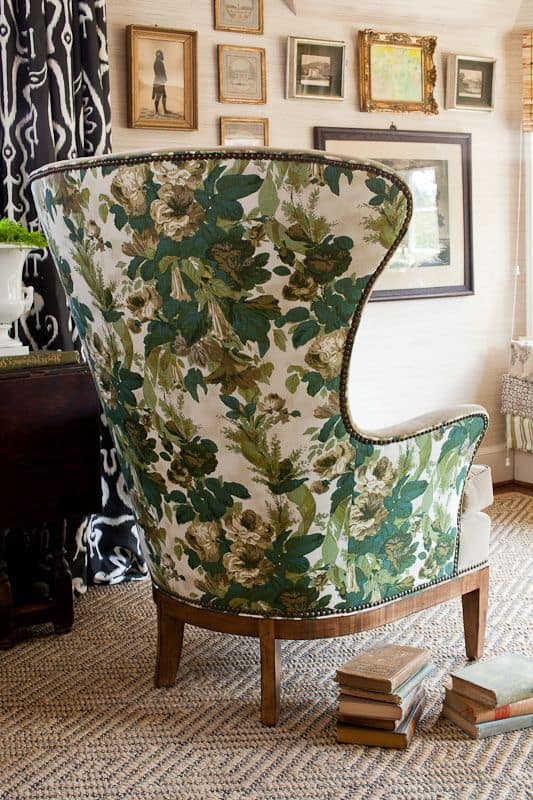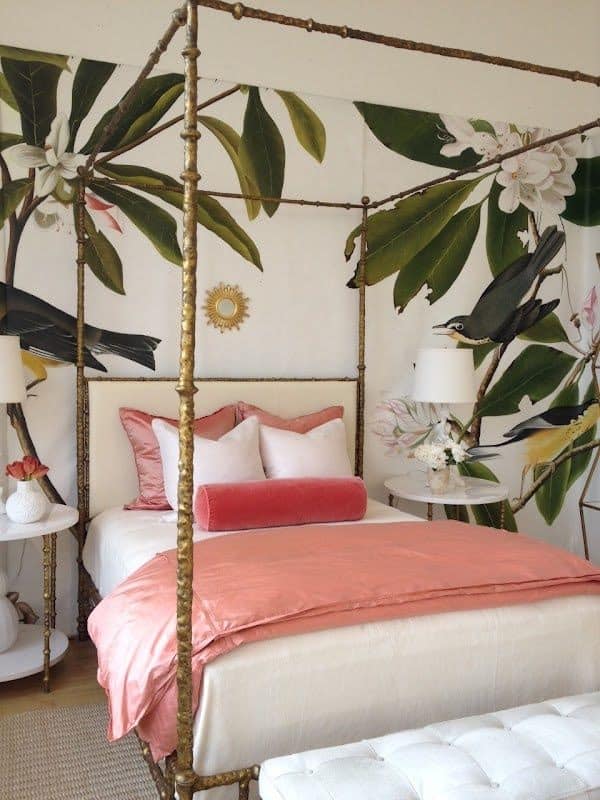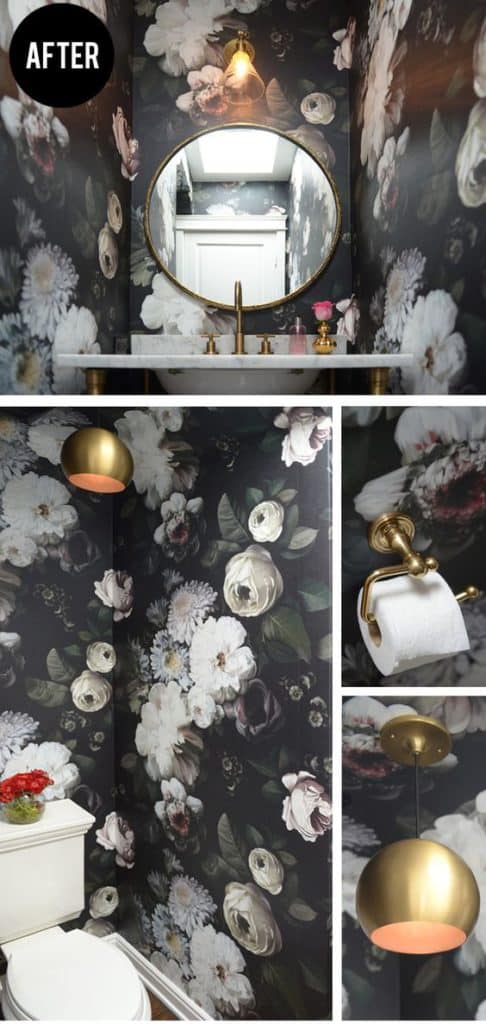 8.WALLPAPER- If you've been a reader of my blog for like a minute, you know I am a wallpaper lover!  It's back baby!  I love a bold print wallpaper (like the above picture), but it doesn't have to be loud and in-your-face, it can be quiet and textural!  Grasscloth is a really great way to bring warmth and texture to your room without making you squint!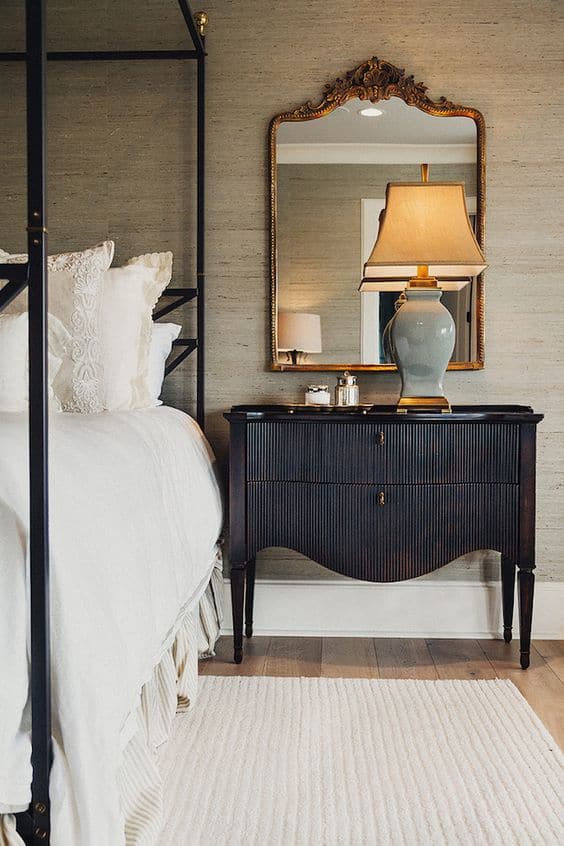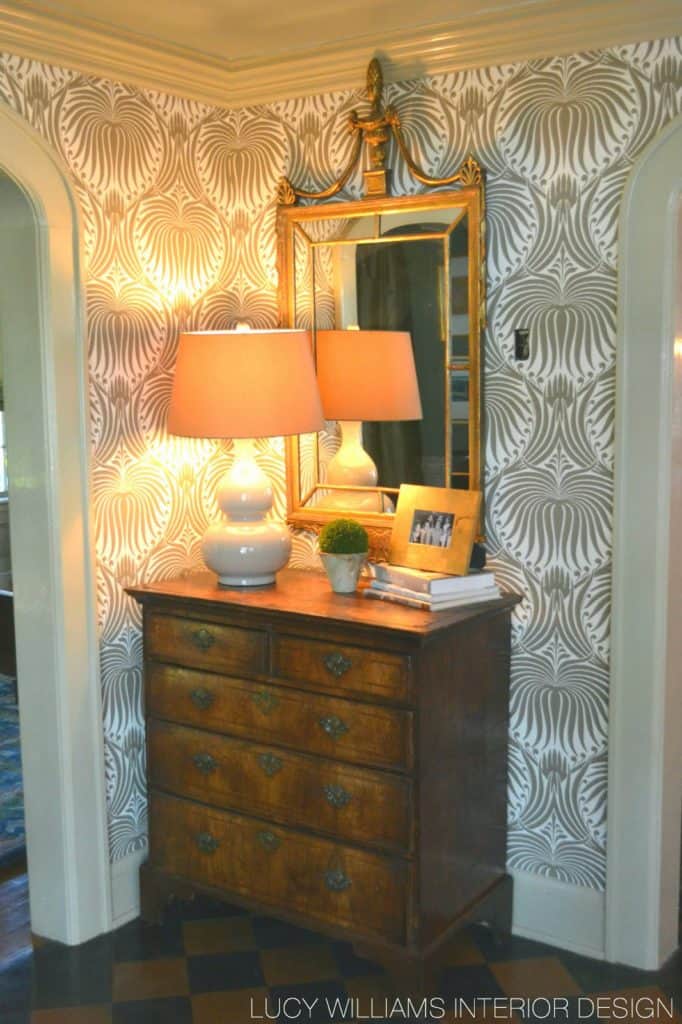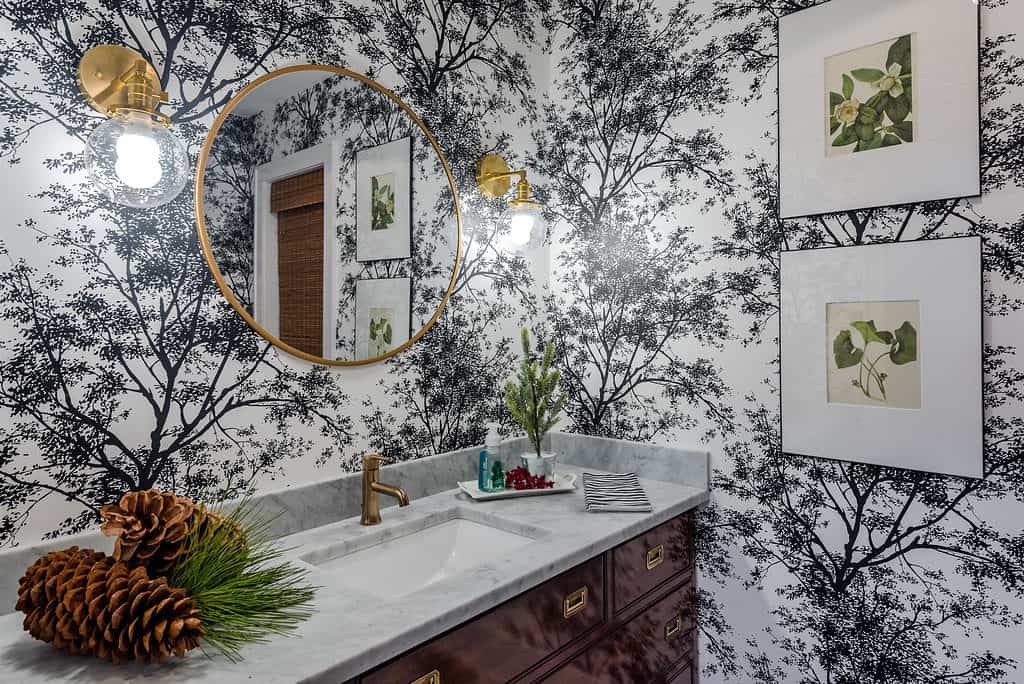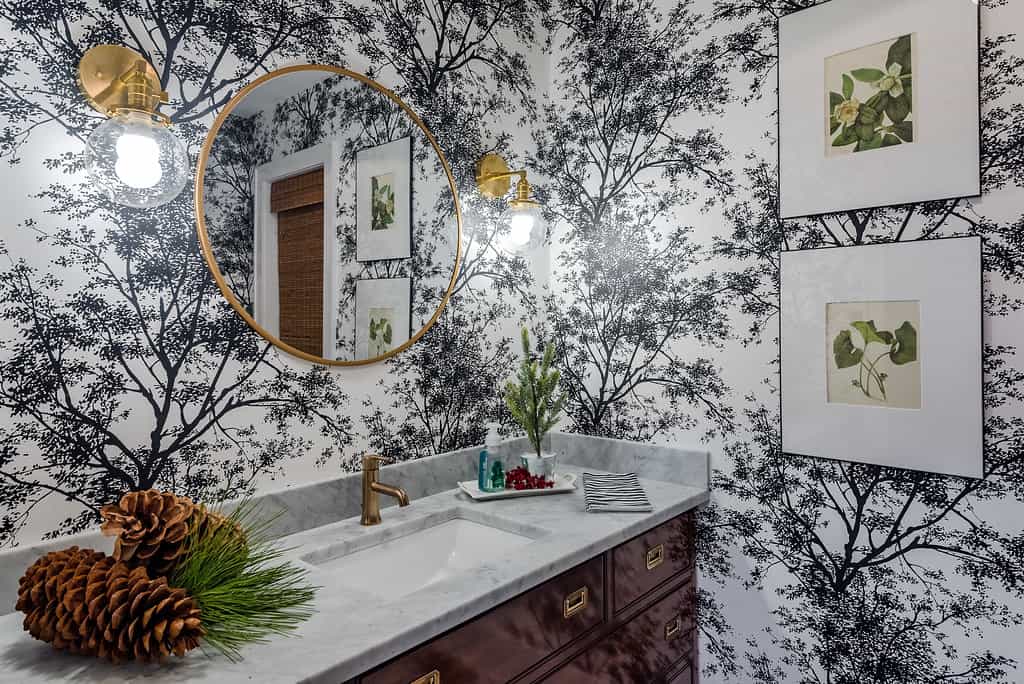 9. MATTE METTALICS/HARDWARE- I'm loving the more matte look of silver, copper and gold!  And I think black fixtures will still be trendy for this year too!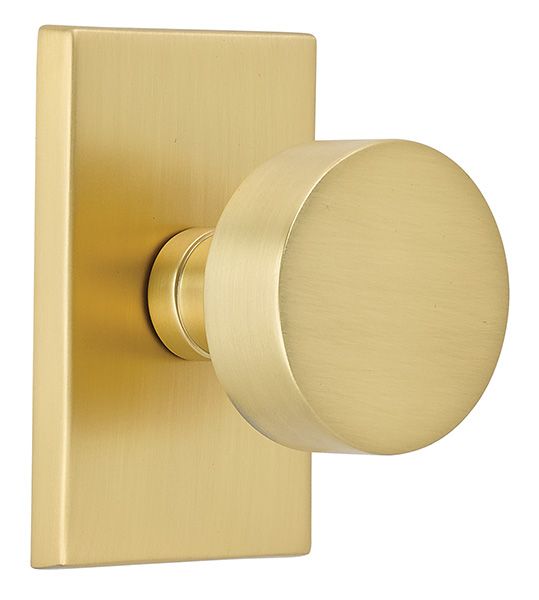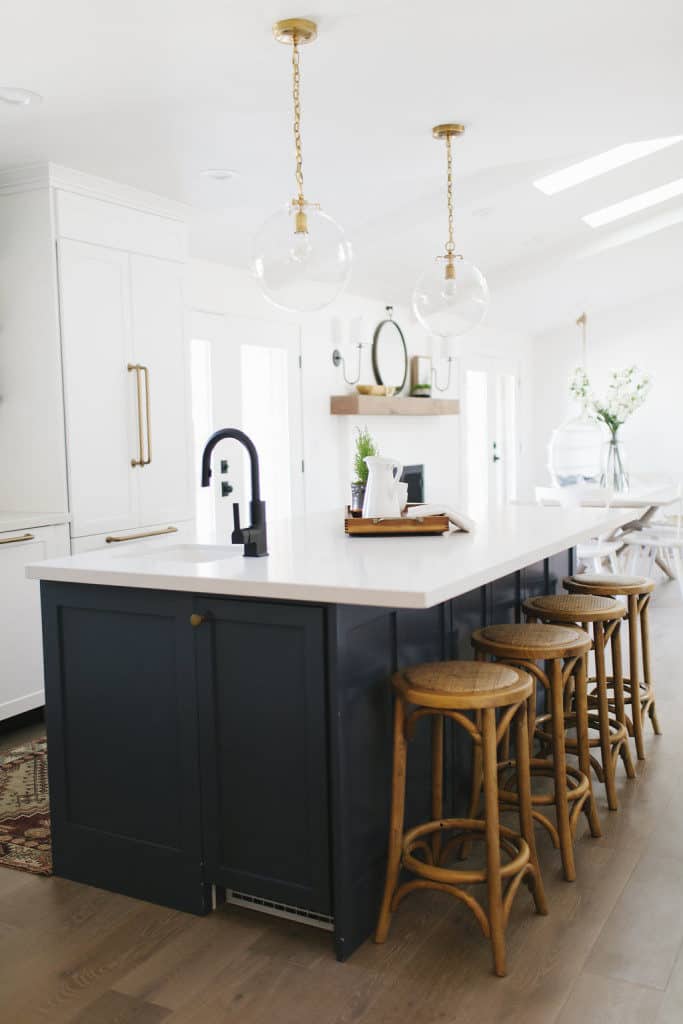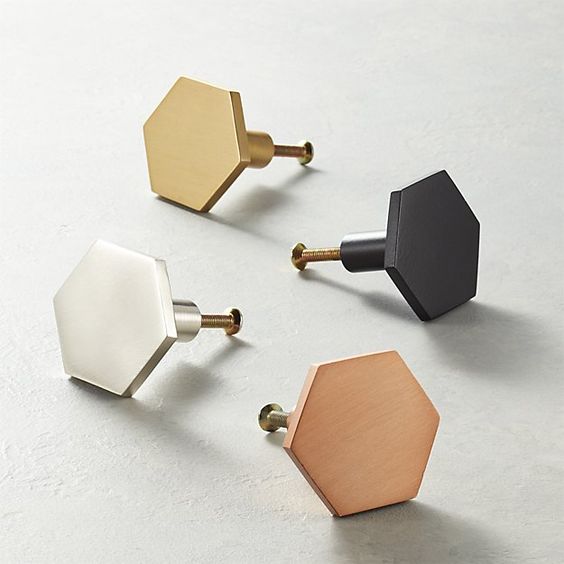 10. LIGHT WOOD TONES- Last but not least, I think in 2018 we'll be seeing more and more lighter wood tones and say bye bye to the dark espresso colored wood stain that was all the rage circa 2007.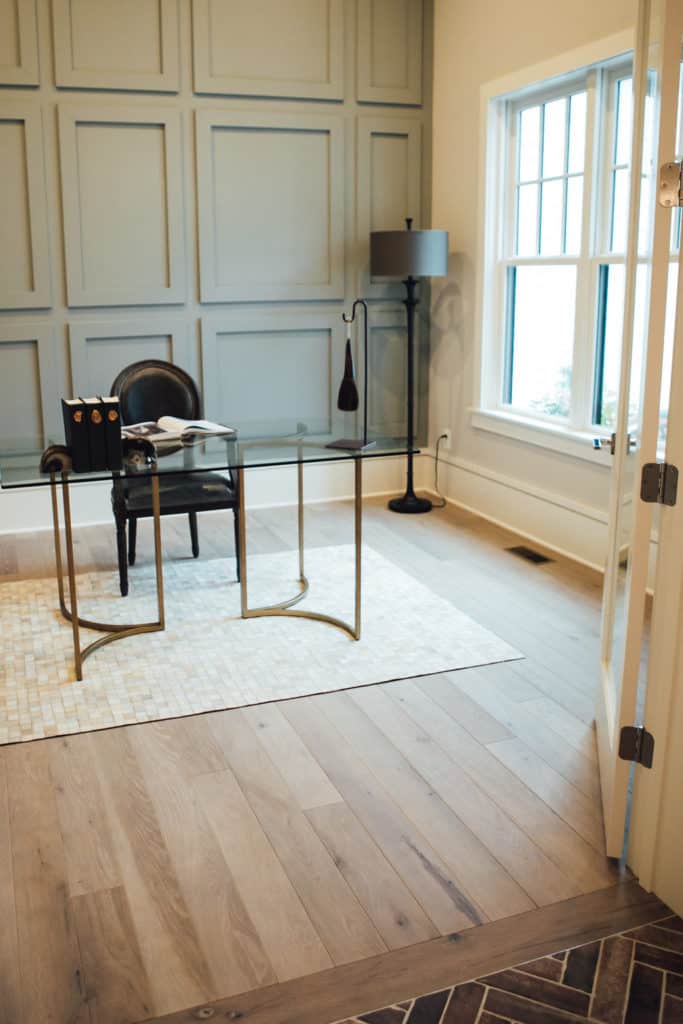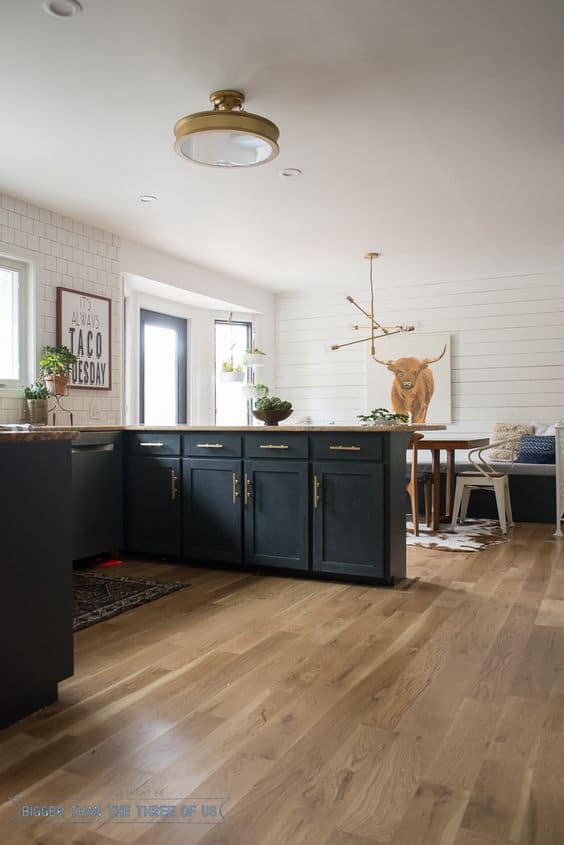 There you have it, my predictions of 10 Hot Home Trends for 2018!  Are any of these trends something you'll be trying out in your home this year?  I might just get crazy and paint some of my walls super dark.  After all, it's just paint right?!  Thanks for being here, friends!!
xo
Kayla
SaveSaveSaveSave
SaveSaveSaveSaveSaveSaveSaveSaveSaveSaveSaveSave
SaveSaveSaveSave