Hey guys!  I'm taking a huge detour from my usual painting and decor content today in order to share with you some of my favorite beauty products.  Did you know that before I painted full-time, I was a hair stylist for 12 years?!  After cosmetology school, I went to work at a busy hair salon in my town for several years before venturing out and opening my own.  Ultimately, I closed my salon abruptly when I went into premature labor with our second child.  After our lengthy stay in the hospital, (all is fine now, she is a happy and healthy 6 year old, praise you, Jesus!) I went back to work behind the chair from my own home-based salon!
I loved my career as a cosmetologist so much!  There was no doubt in my mind that it was my "calling" at the time.  However, after having our daughter and going back to work, my heart just wasn't in that profession as much anymore.  I had a passion shift.  I'd always loved painting and home decor etc, but I had never truly thought I could make a living out of doing those things.  But as more time went by, it became clear to me that no matter how much I loved being a hair stylist and how much I loved my clients, I just couldn't continue working at that job when my passion had truly shifted to painting and creating.
I share all of that just to say that, while I'm now a painter, there is still a huge part of me who loves all things hair and beauty related!  I thought since most of you guys, my readers, are a lot like me and we are multi-passionate, why not share with y'all some of my favorite beauty products!  These are things I love and use daily!  I hope that maybe you can find something here that you will love as much as I do AND I bet you could cross some Christmas shopping off of your list as well!  Also, full disclosure, links are affiliates which means that if you buy something from the links provided, I may receive a small commission from the company at zero cost to you!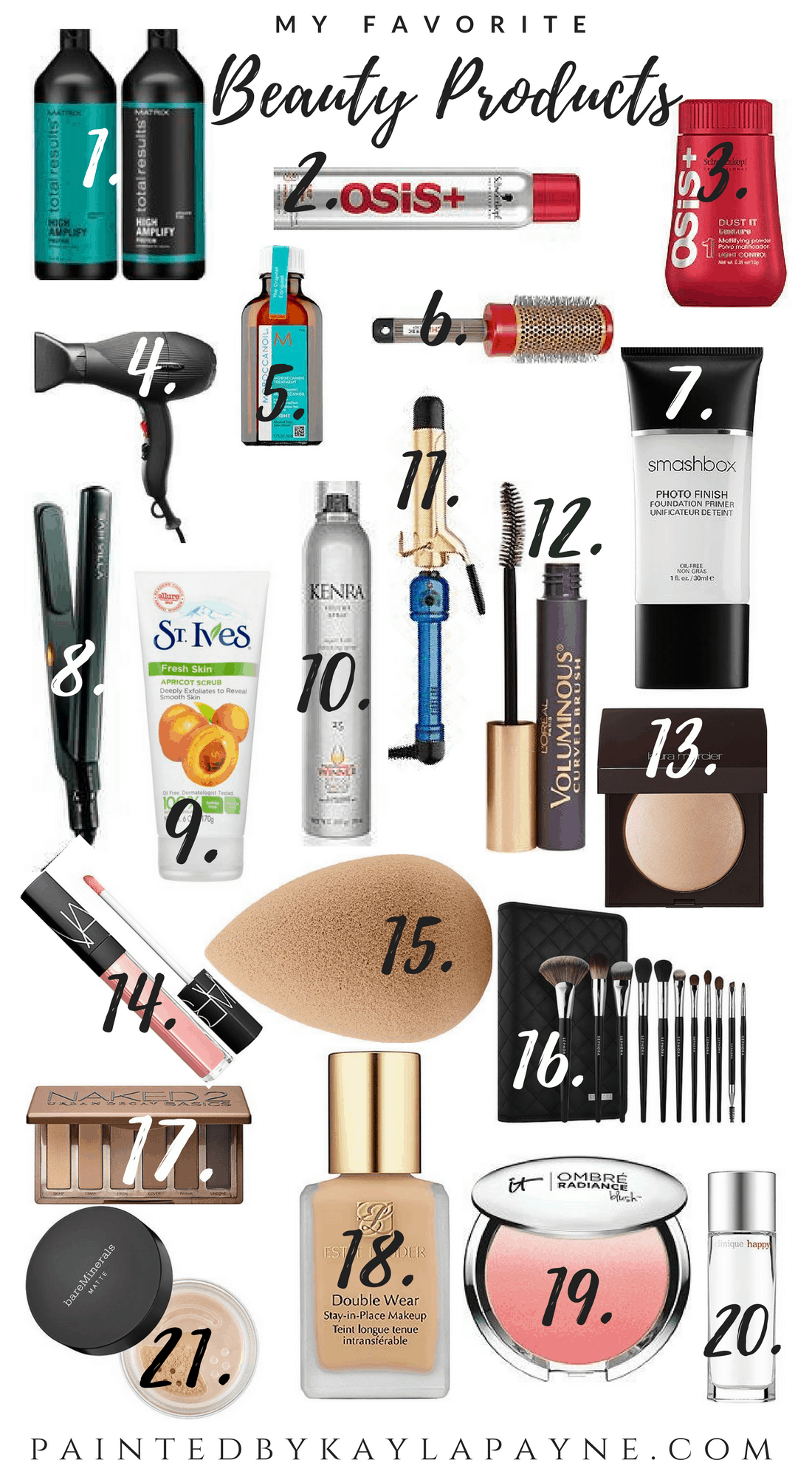 My Favorite Beauty Products!
Ok guys, I'll conclude it there!  Christmas is coming soon, friends!  Everything on this list would be a killer gift idea for a lady on your list (and for yourself). Stuff your stocking with these goodies!  Don't forget to pin this so you can refer back to it again!  Thanks for coming by, I appreciate you so much! xo
SaveSave
SaveSave
SaveSave
SaveSave
SaveSave
SaveSave
SaveSave
SaveSave
SaveSave