*Post contains affiliate links*
Hi friends!  I hope your week is going wonderfully.  I'm pretty excited to show y'all my latest kitchen update.    My client asked me to paint her oak cabinets for a fresh look in her condo.  The kitchen space isn't huge, but it's efficient and adequate.  Unfortunately, the dark stained oak and the in-your-face-red walls were quite literally sucking all of the light (and style) out of this room! Nothing a bit of paint can't help.  The homeowner said she was thinking of a medium shade of gray that would blend the grays and browns in the new granite and the tile backsplash.  We decided on Sherwin Williams Gray Area.  It's a warm gray with brown undertones so it really ties the room's elements together.  Also, she had me paint the soffit above the upper cabinets the same color to give the illusion of more height, which is an excellent choice if you have soffit.  Isn't the difference crazy!?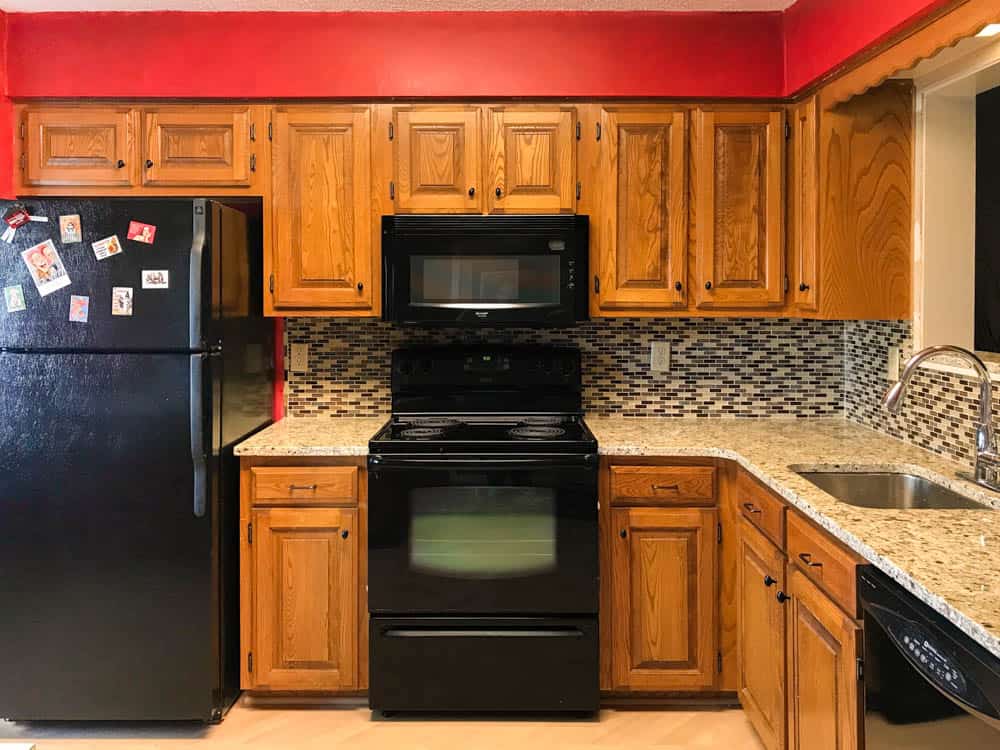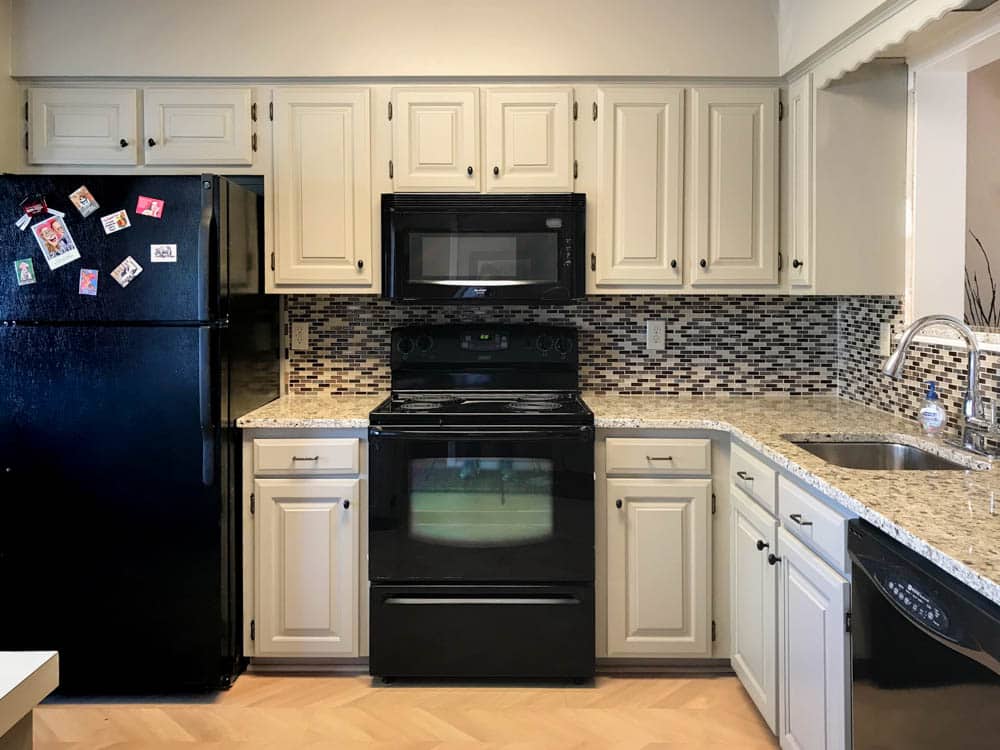 I used shellac based primer and had the store tint it to Gray Area for me.  Using a tinted primer for darker colors makes a world  of difference!  If you've never tinted your primer to match the topcoat, try it next time you're painting something other than white.  I used PPG Breakthrough as my topcoat (topcoat meaning, thats the paint that covers up the primer.  Not a topcoat as in a clear coat for protection.  Breakthrough does not need to be clear coated for protection).  I cannot tell y'all enough how much I love using Breakthrough.  It's hands down the best waterborne paint I've ever used.  I love it!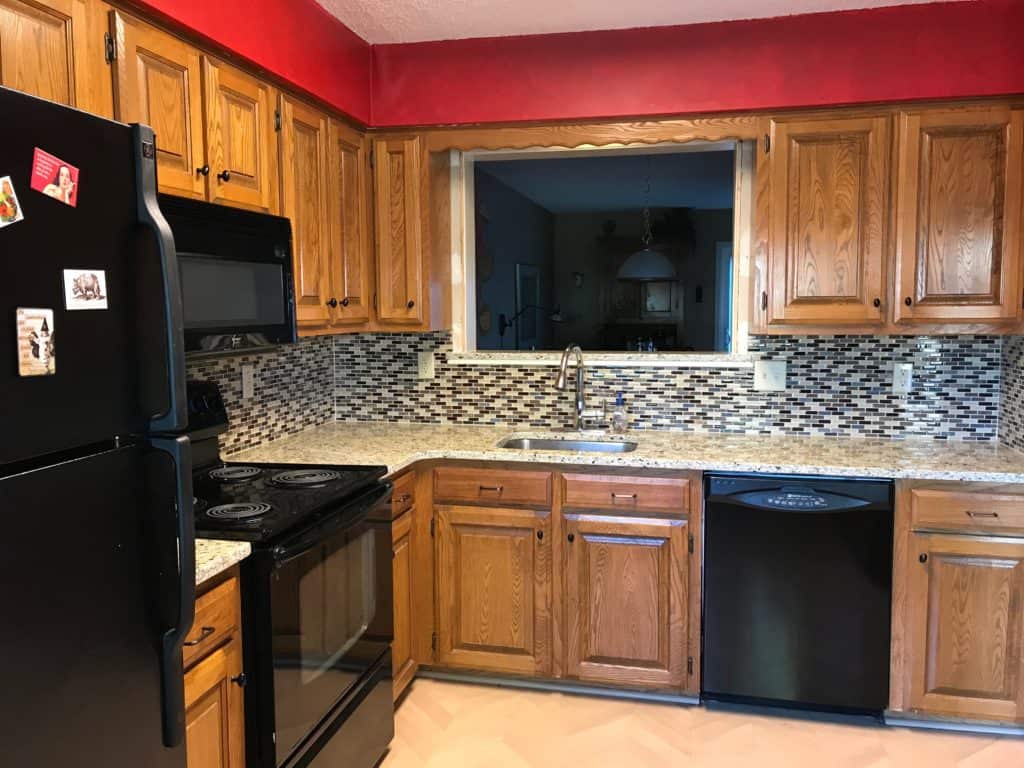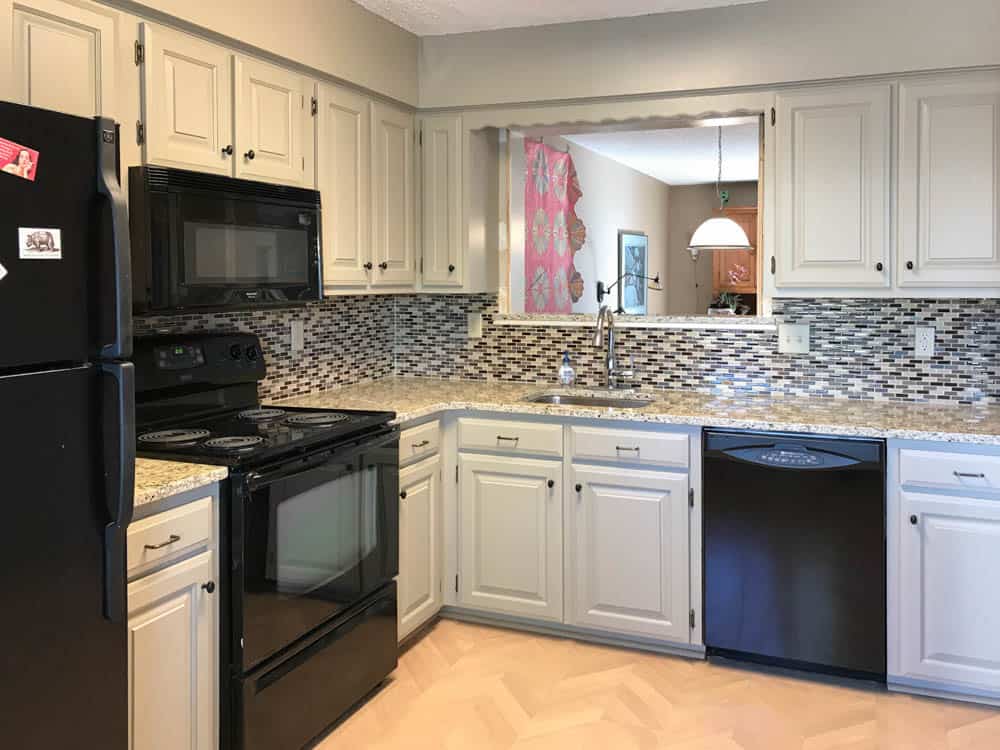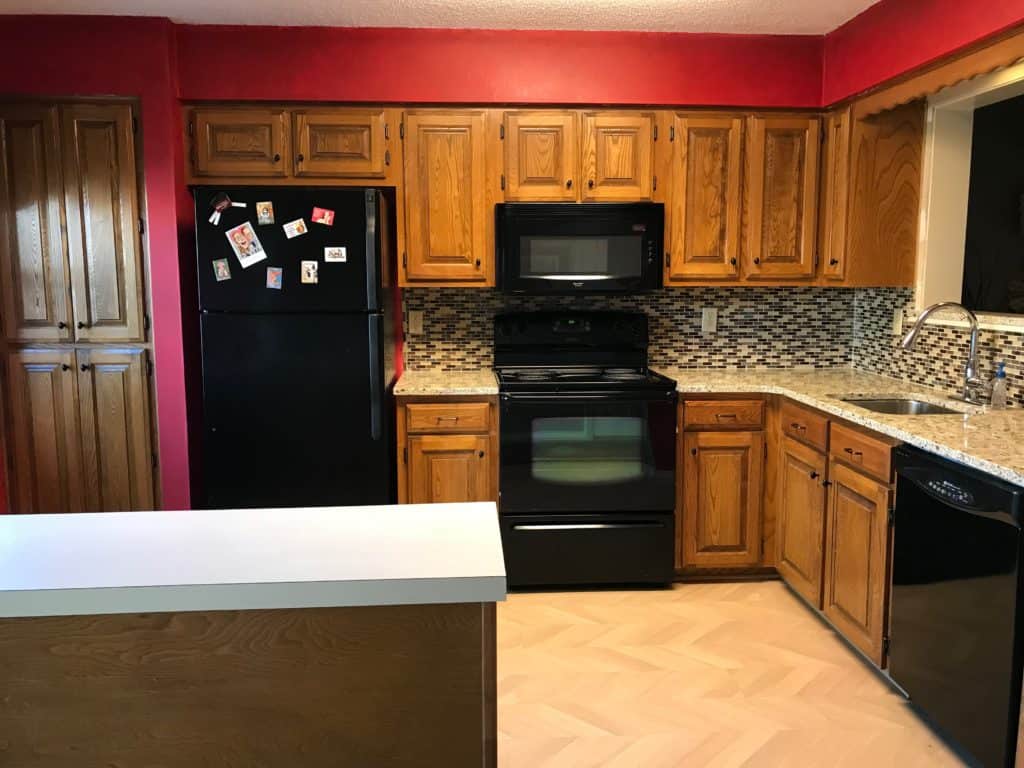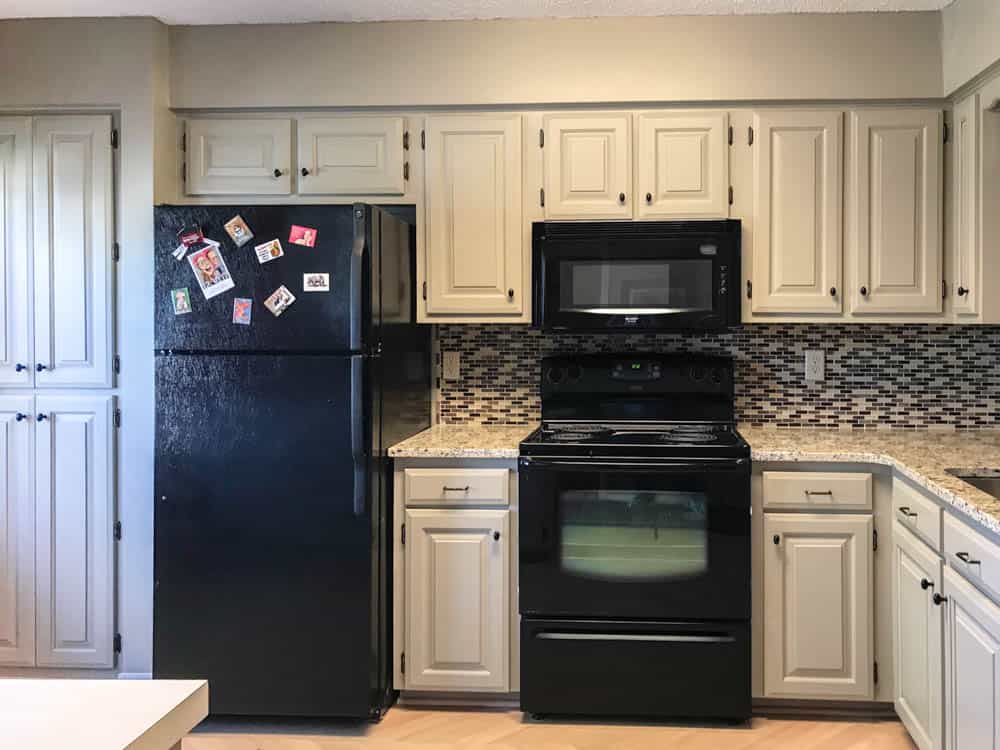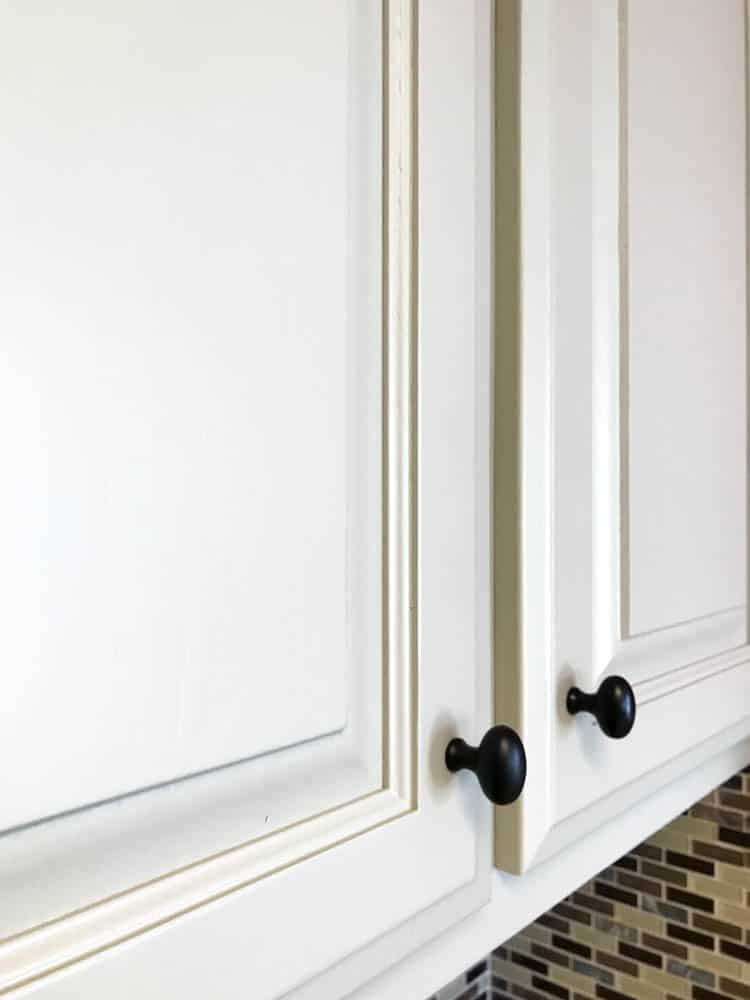 I wrote a post about the tools and equipment I use when painting furniture and cabinetry.  If you're interested, you can take a look at it here.  Just to recap though, I love to use this Titan Airless sprayer when shooting shellac primer.  And I find that shooting Breakthrough seems to work best for me when I use this DeVilbiss HVLP gun.
Alright guys, that's it for today!  What do you think about this before and after?  Personally, I love this transformation.  I was beyond thrilled to get to cover up that red!  Hope the rest of your week is fantastic, friends.  xo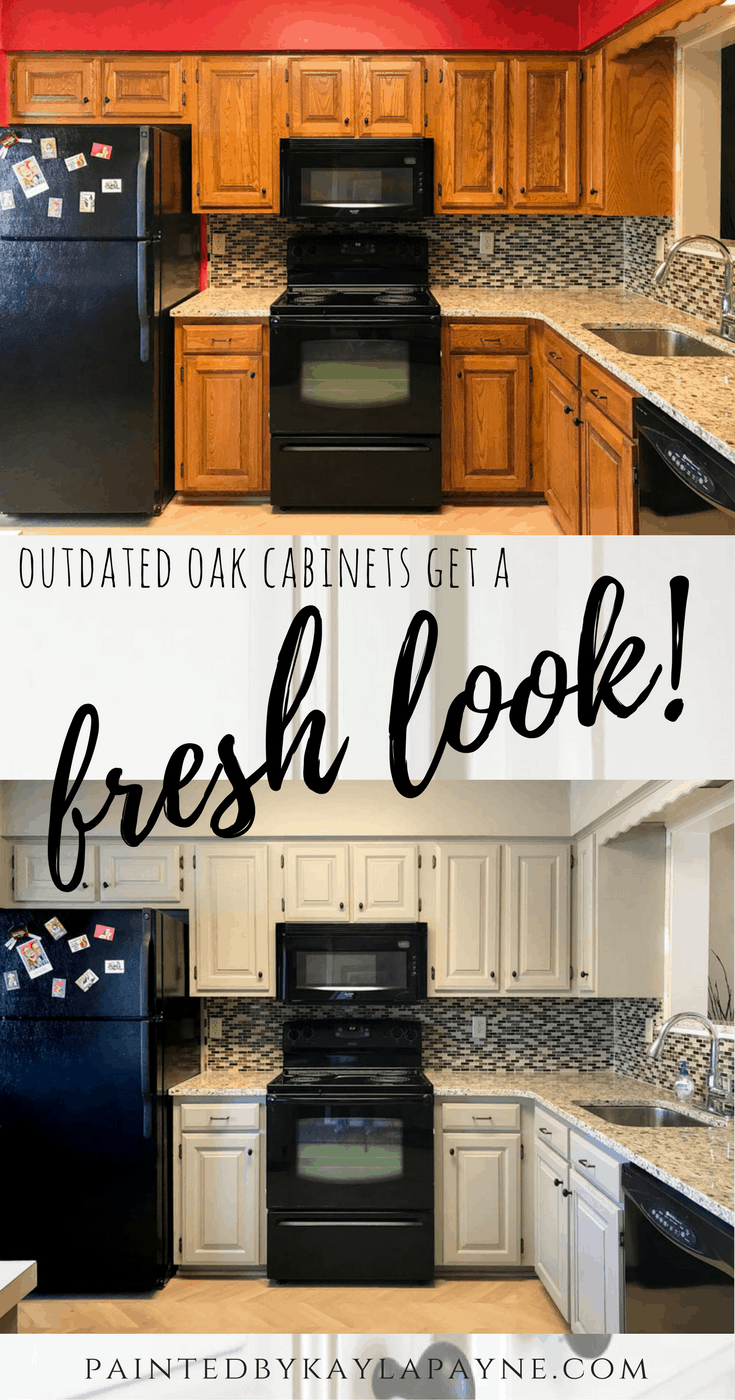 SaveSave