*Post contains afilliate links*
Hello again!  Today I'm going to show you how to polish brass hardware.  Y'all, if you've followed me for even a minute you know that I'm obsessed with brass.  Whether it's original brass pulls on vintage furniture or brand new brass light fixtures that we incorporated into our new home, I love it all!
Now, I'm not talking about that awful, shiny fake junk that was so popular in the 80's and 90's.  I'm talking about the gorgeous, solid real deal.  It's a classic metal that will always look stylish and sophisticated.  Due to the metallic composition of this alloy, it's susceptible to tarnishing.  Tarnish is just a really thin layer of corrosion on the surface of the brass.  It's normally easily removed with polishing, and I'm here to show you my favorite way to do just that.
This is a vintage Thomasville dresser that we had converted into a vanity for our master bathroom.  The instant I saw it I knew it would be absolutely perfect as a vanity!  The only thing I wasn't crazy about was that tarnished hardware!  No worries though, I knew it would be stunning after it was polished up.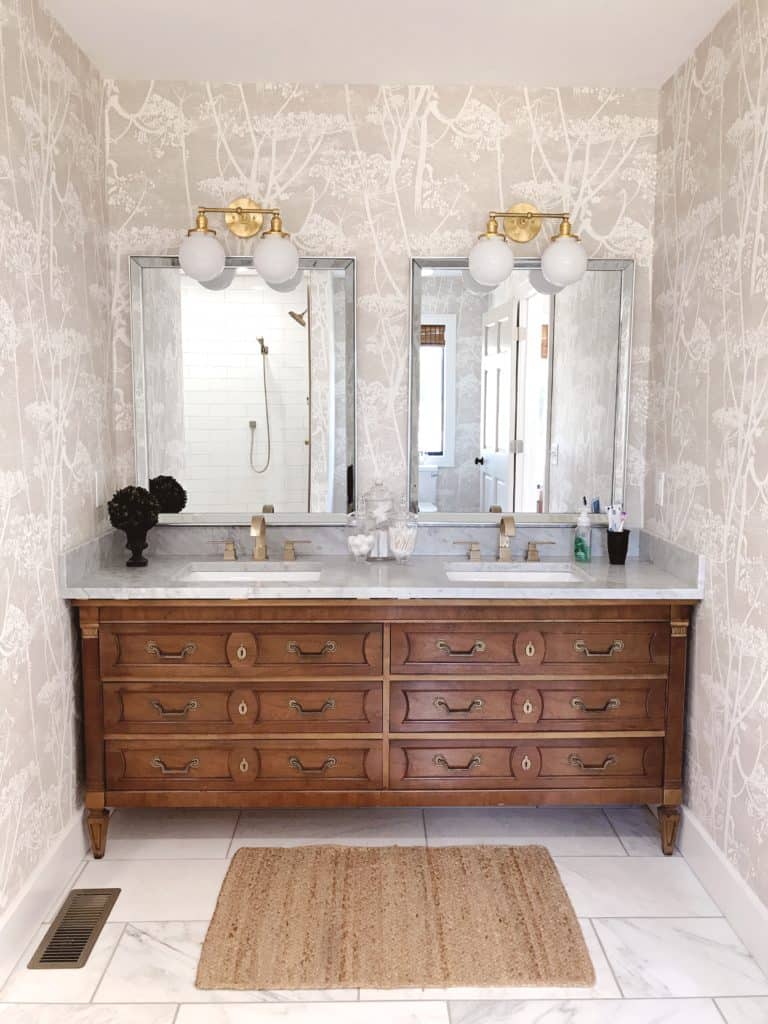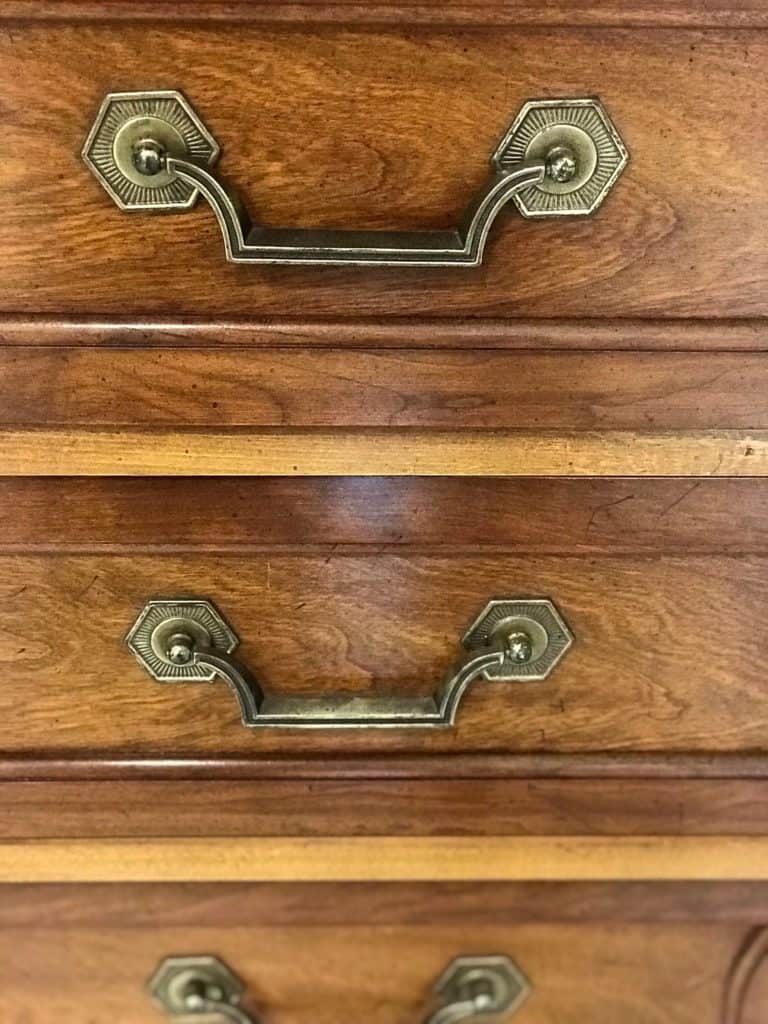 What you'll need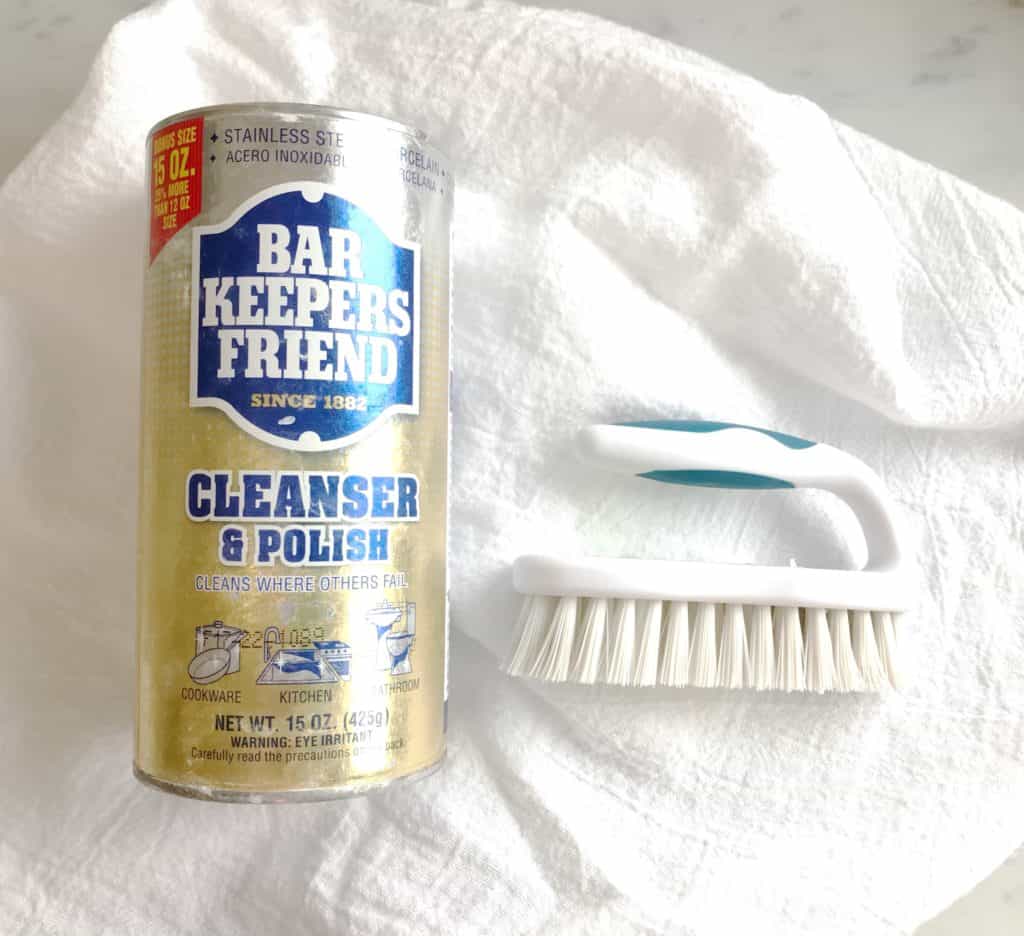 All you do is remove the hardware from the piece and take it to a sink.  Get the hardware and brush wet, pour some powder onto the surface then scrub!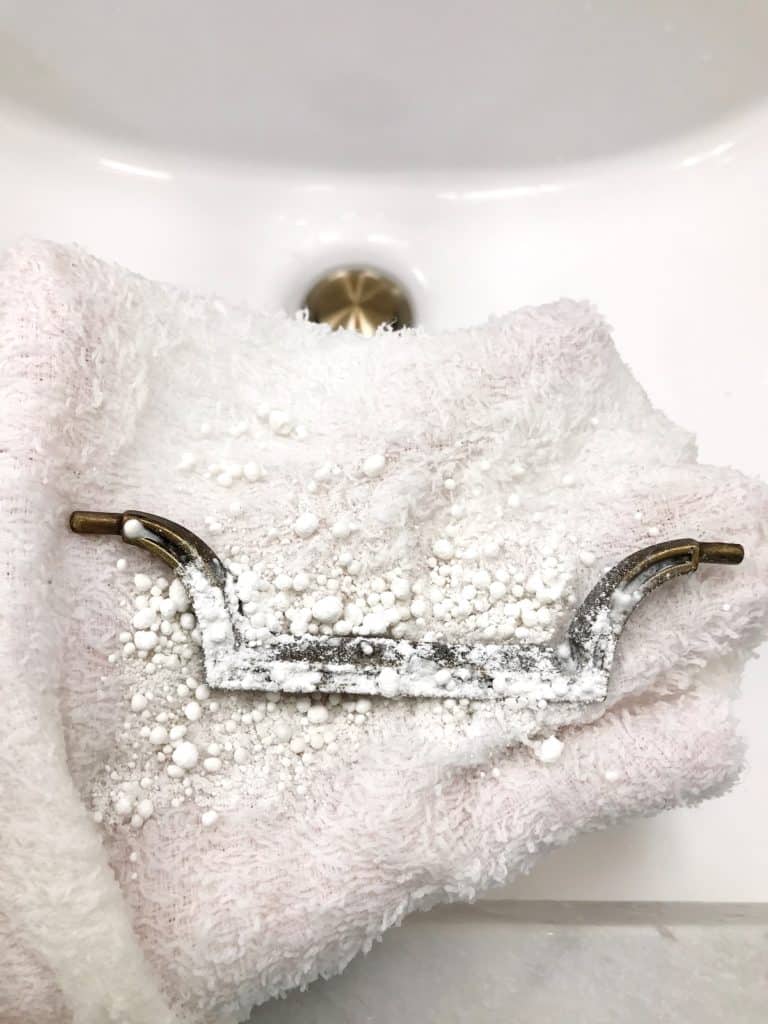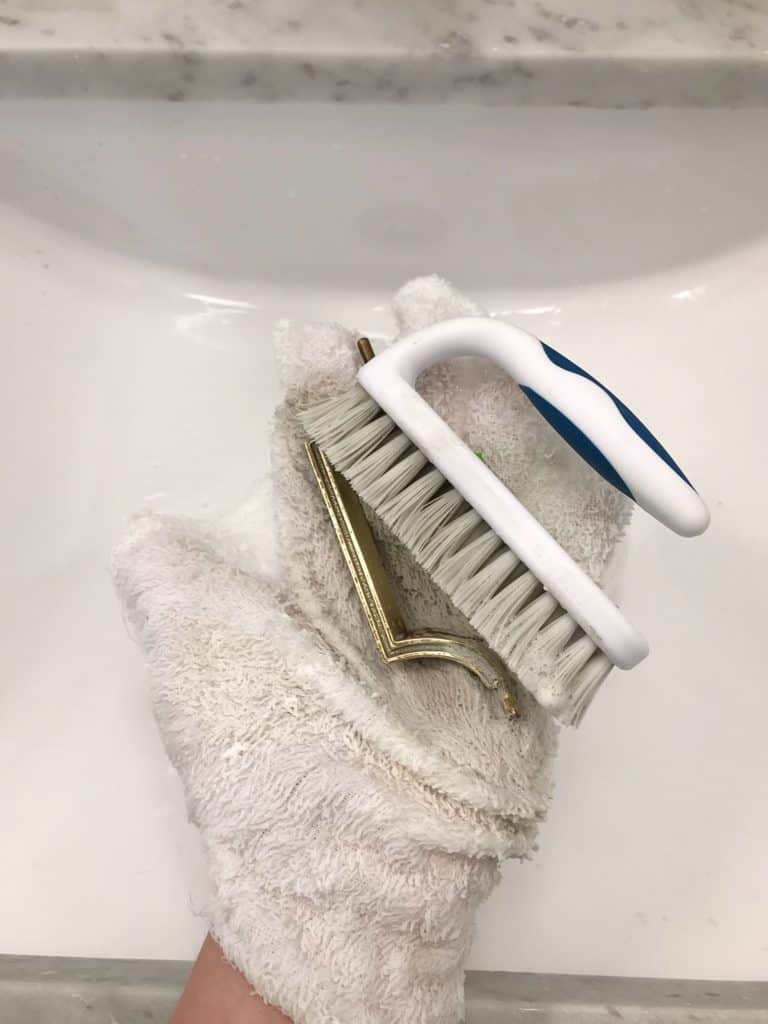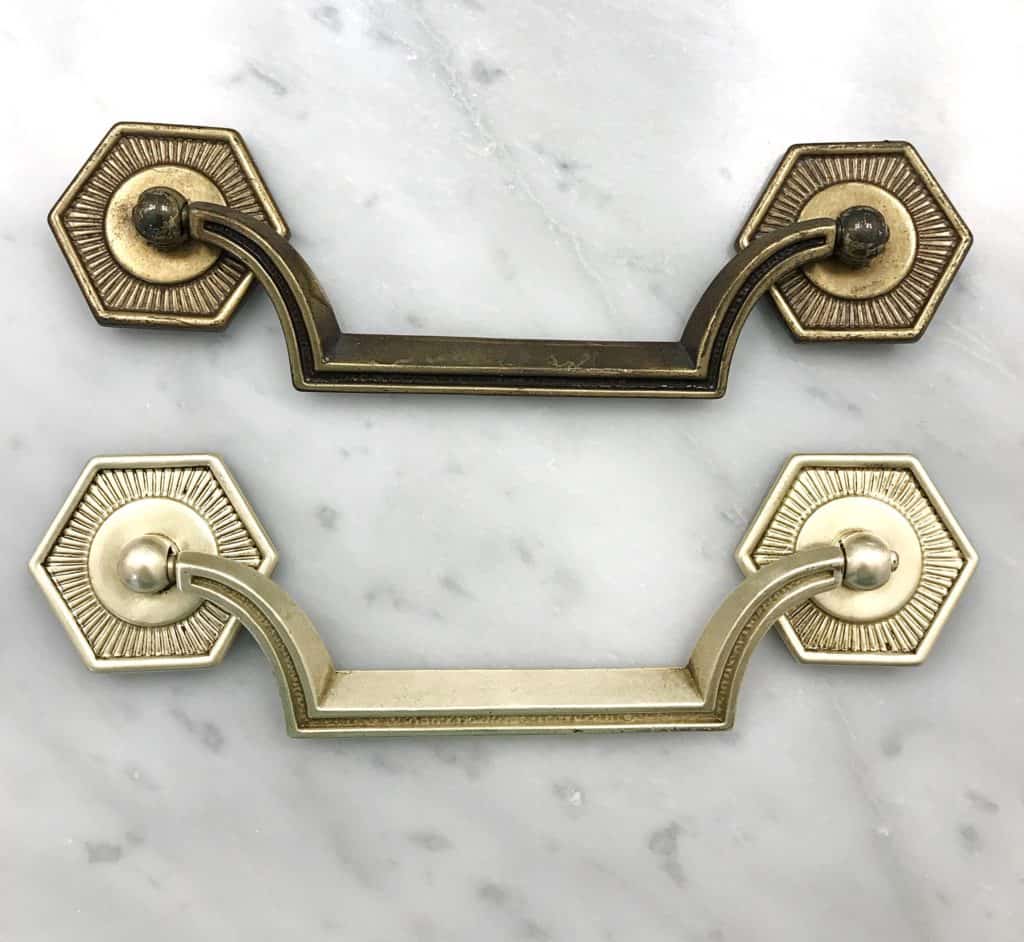 That's it guys!  Couldn't be easier.  Just a bit of elbow grease and it looks brand new!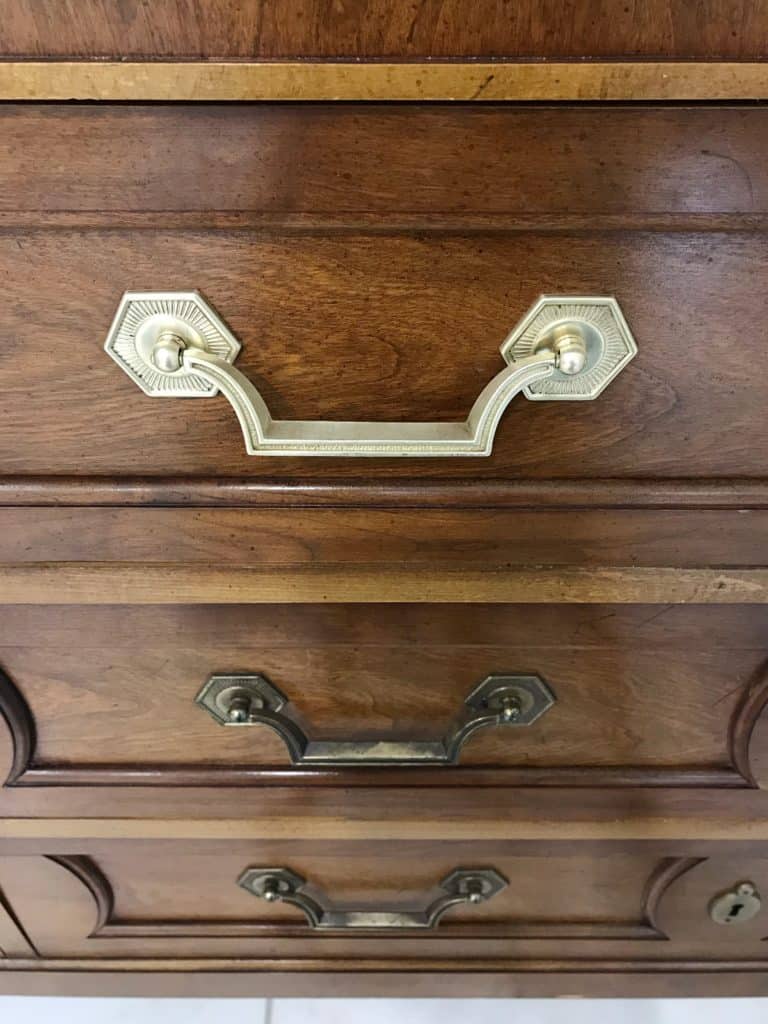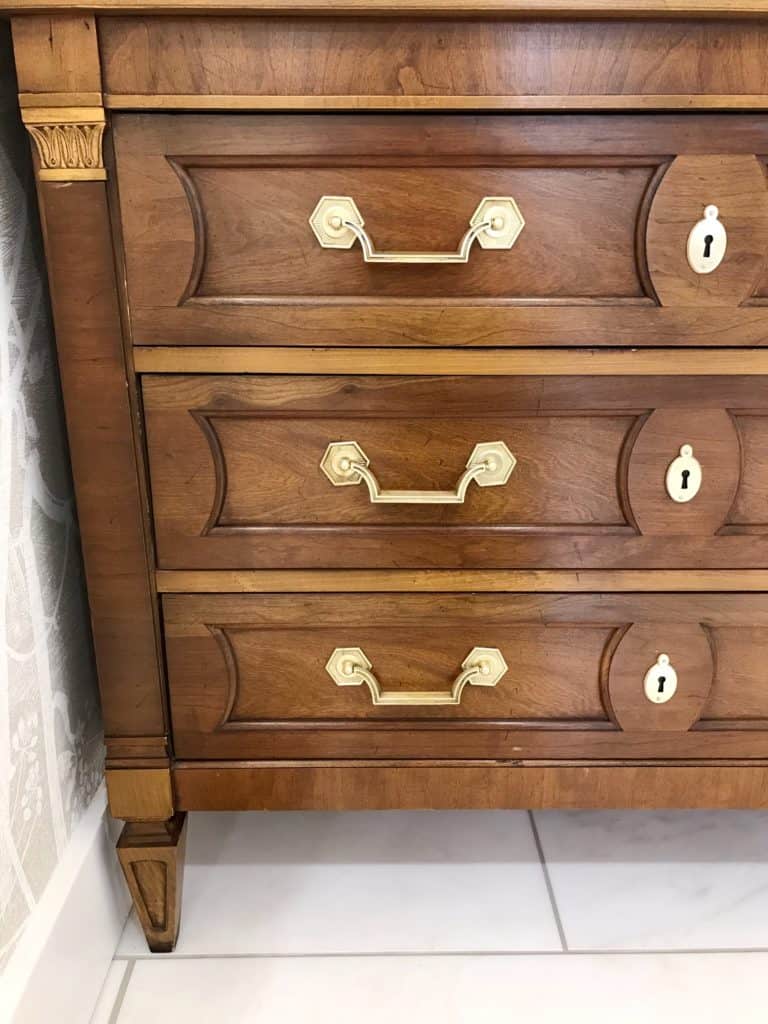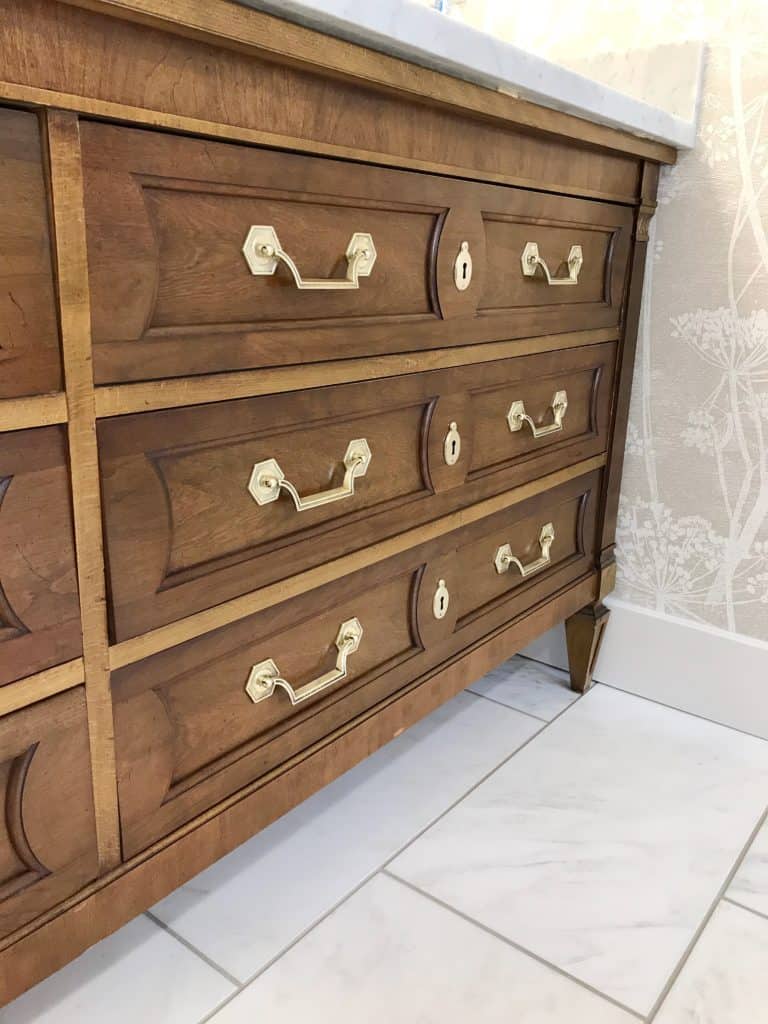 I hope this will inspire you to give your brass a new lease on life!  Until next time my friends, thanks for coming by!  Pin and share the love! xo