*This post contains some affiliate links*
Hello my friends!  For the past year I have been color crushing on olive.  As I was searching around on Pinterest today, it inspired me to put together a quick post with some of my favorite items and images containing this super amazing shade of green.
Olive acts as a neutral without being beige and boring.  Undertones ranging from blue, yellow and brown allow this color to pair well with so many other colors.  I really can't think of many color combos containing olive that wouldn't work!  Here are a few of my most favorite co-ordinating color combos with Olive.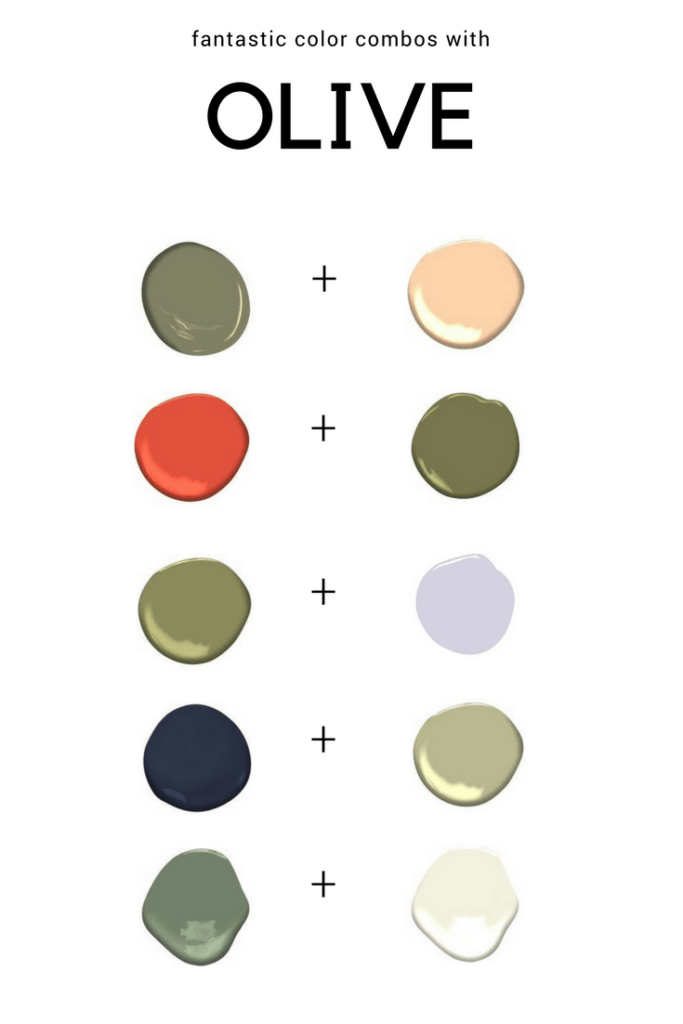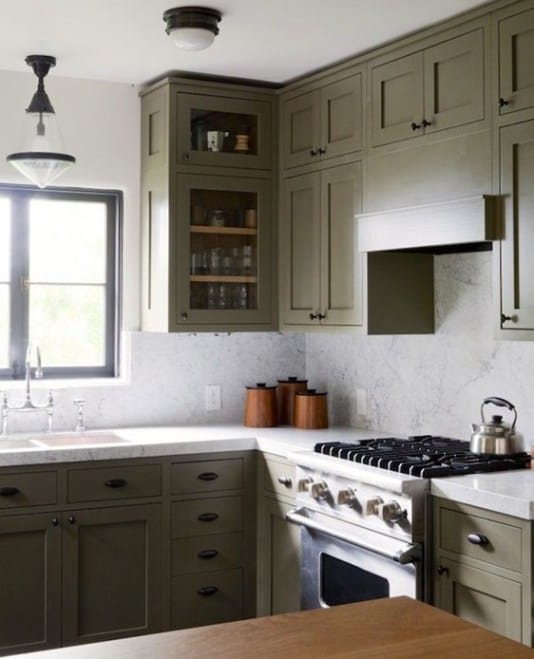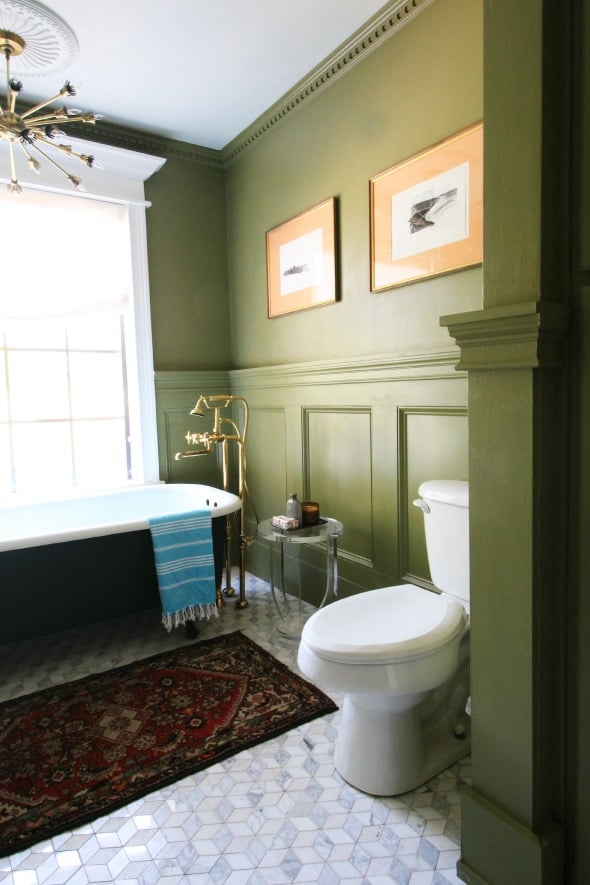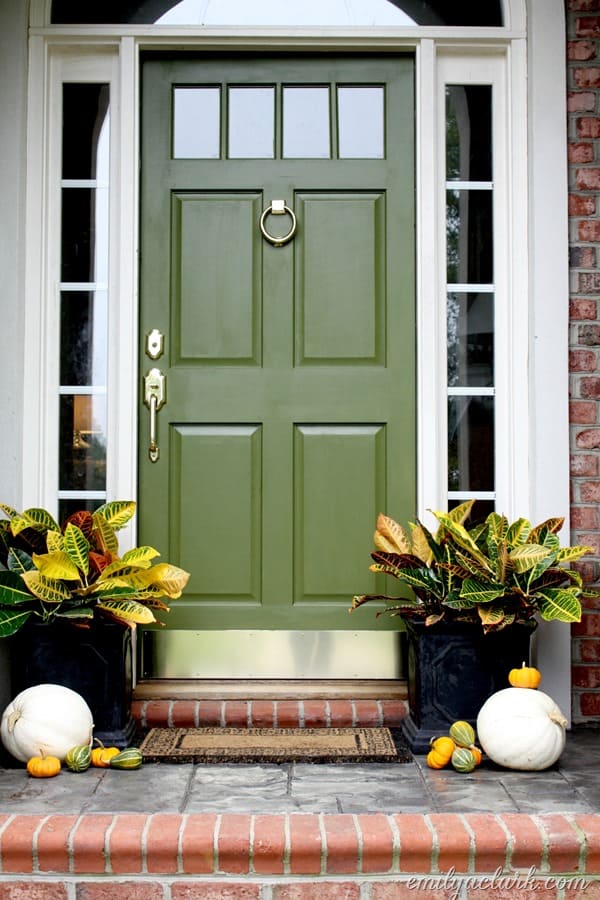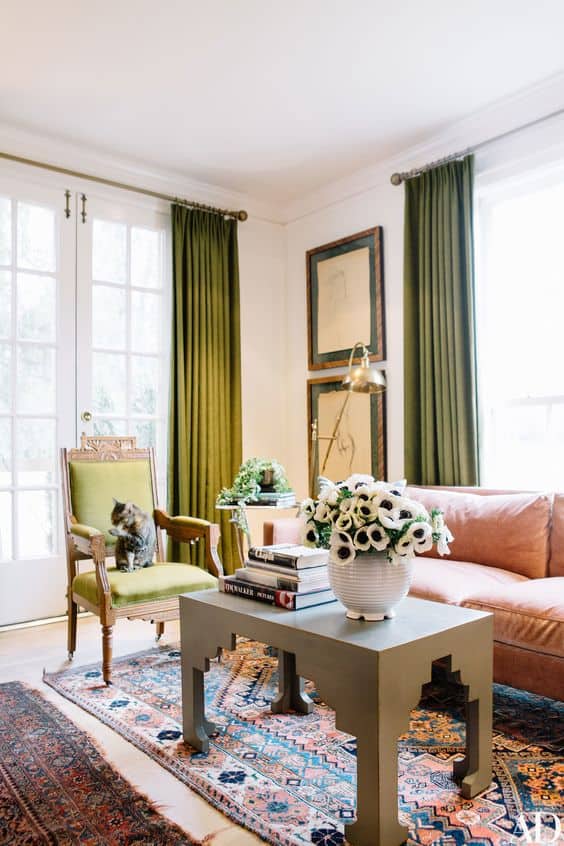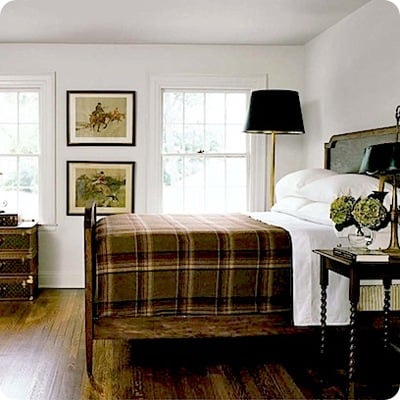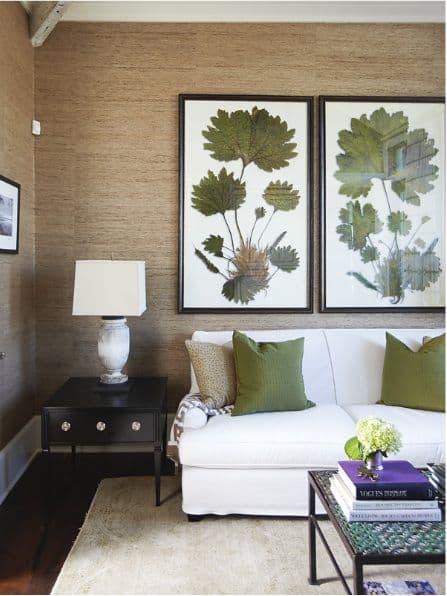 via pinterest (if anyone knows the source to this photo please comment!  I searched high and low and cannot find the original source to credit.)
Aren't these images to die for!  You can see how olive is so versatile and sophisticated in today's interiors.  I've rounded up a few of my favorite, budget-friendly goods so you can bring this shade into your home!

Pillows are an inexpensive and super easy way to bring style and color to any space!  So these olive pillow covers are a no-brainer!  Remember to buy feather down inserts like these to make any pillow instantly look chic and designer!  Karate chop, anyone?  Yes please!
Military issued wool blankets are my favorite of all time!  It's the absolute perfect shade of olive/army green of course.  My father in law has given my son an army blanket that belonged to his father during his service in the military.  I'm thankful to have one of these blankets with sentimental value, but even if I didn't, I would totally be buying this one from Amazon!

Bontanical 
prints are always classic and gorgeous.  Such a great way to add just a touch of olive and other greens without going overboard.  This set of 4 are at a great price point!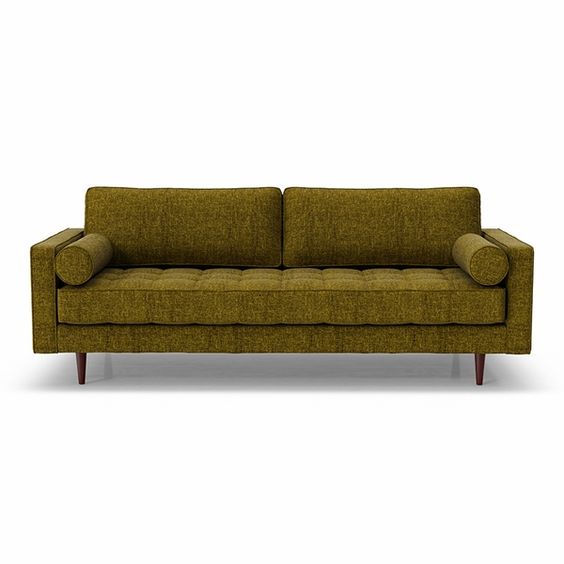 How great is this sofa!  I love the simple, clean lines.  As far as sofas go, this one ain't a bad price!

These lamps are a great size so they'd really look great in lots of different places around the house.  I just love them!
Linen dinner napkins in olive, perfection!  They would look heavenly with these brass napkin rings!  
Well friends, I hope you've been inspired to join my color crushing on olive!  Let me know what you think, is this color something you love as much as I do, or is it a shade you'd never use!  Love to hear your thoughts:)  Until next time, xo!