*This post contains some affiliate links*
Happy Friday!  I'm so happy to finally have another furniture before and after to share with you guys.  If you've followed along with me for a little while, this faux bamboo Stanley chest of drawers might seem familiar.  I painted the same piece last year, and sold it to a lady in Australia!  You can look at that dresser here.
I came across this dresser on Chairish for a decent price, so I bought it and had it shipped to me in Arkansas from Texas.  It takes the cake for being the ugliest furniture piece I've ever touched.  The original factory finish was yellow, but somewhere in time someone wanted to make it look like stained wood so they smeared dark, glossy gel stain all over it.  It was super awful!  Good news was that all of the original hardware was still intact.  I knew it would shine once I was finished with it.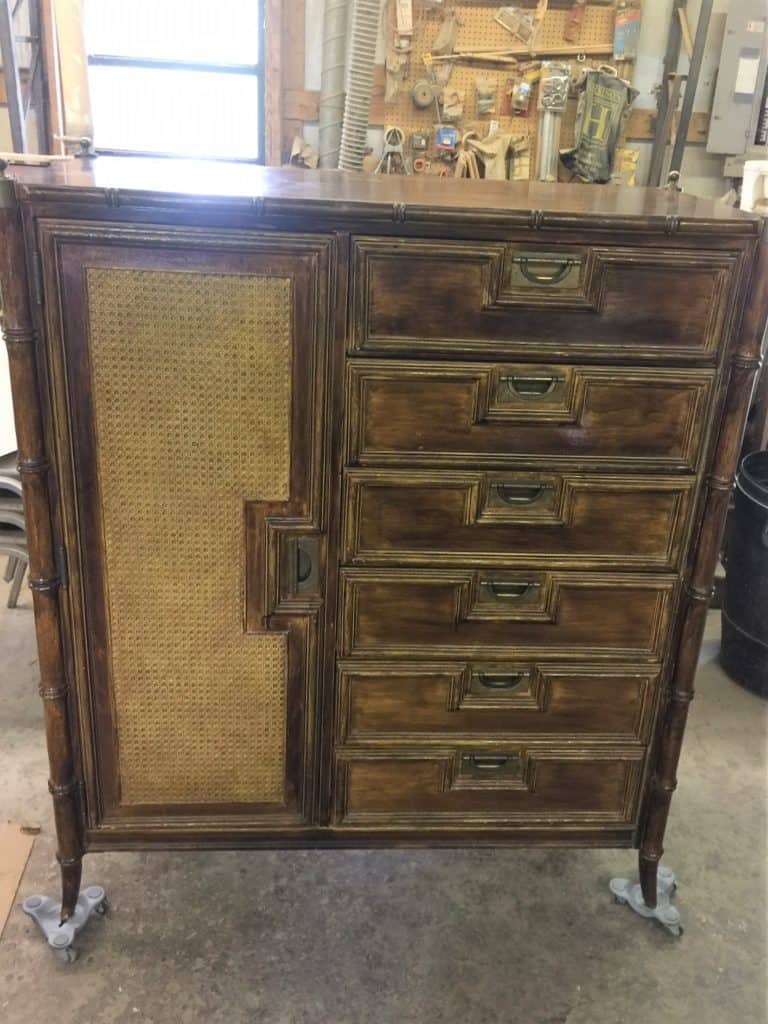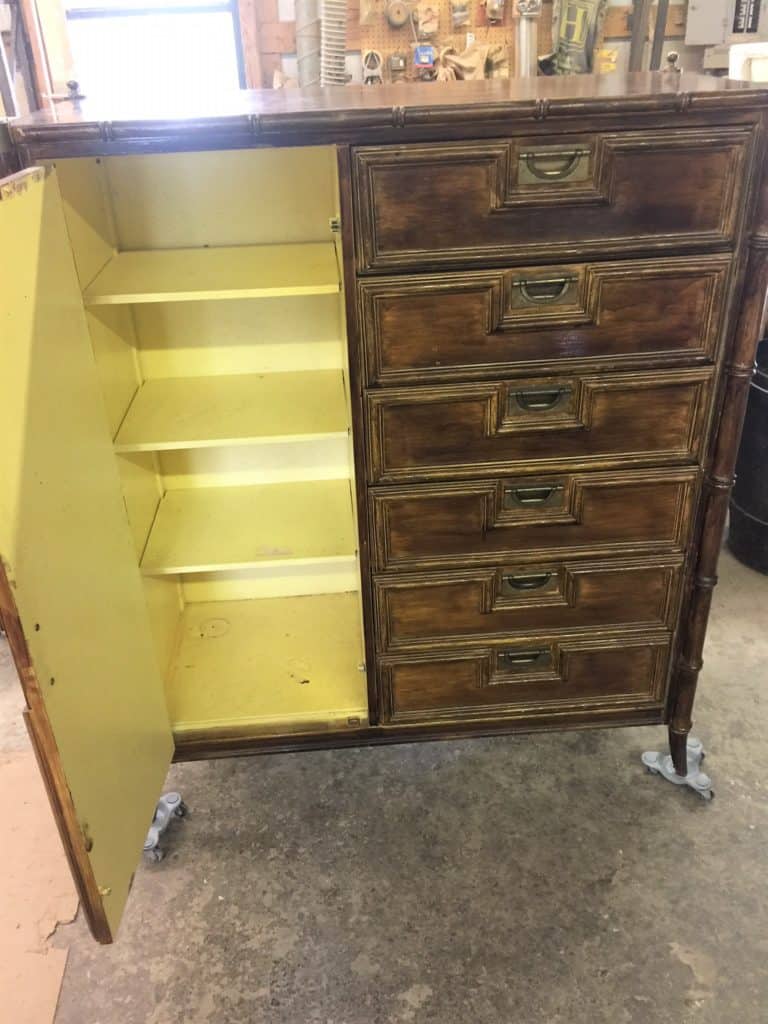 Woof.  That dark gel stain smeared over the original yellow finish was so bad.  After a thorough cleaning and sanding, this baby got a coat of shellac base primer.  Don't forget to check out this post where I list all of my favorite tools and equipment for painting!
Once the primer had a chance to dry overnight, I sanded it with my favorite sandpaper for getting primer super smooth.  Then I used my HVLP gun to spray two coats of SherKem (from Sherwin Williams) gloss enamel tinted in a custom shade of aqua.
I chose to paper the inside with the sweetest, vintage inspired paper from Hobby Lobby.  The background color in the paper matched so well with my paint choice, it was just meant to be.  I adhered the paper using matte mod podge.
Last by not least, I polished the hardware with my all time favorite stuff, Bar Keeper's Friend.  I actually did a Facebook Live video on how I polish brass.  You can check it out here if you'd like.  I'd love for you to give my page a "like" and leave me a comment saying hello if you stop by!!  *Side note, live videos are terrifying ya'll!  I'm a bit awkward on camera, fair warning:)*   Okay, let's get to the afters.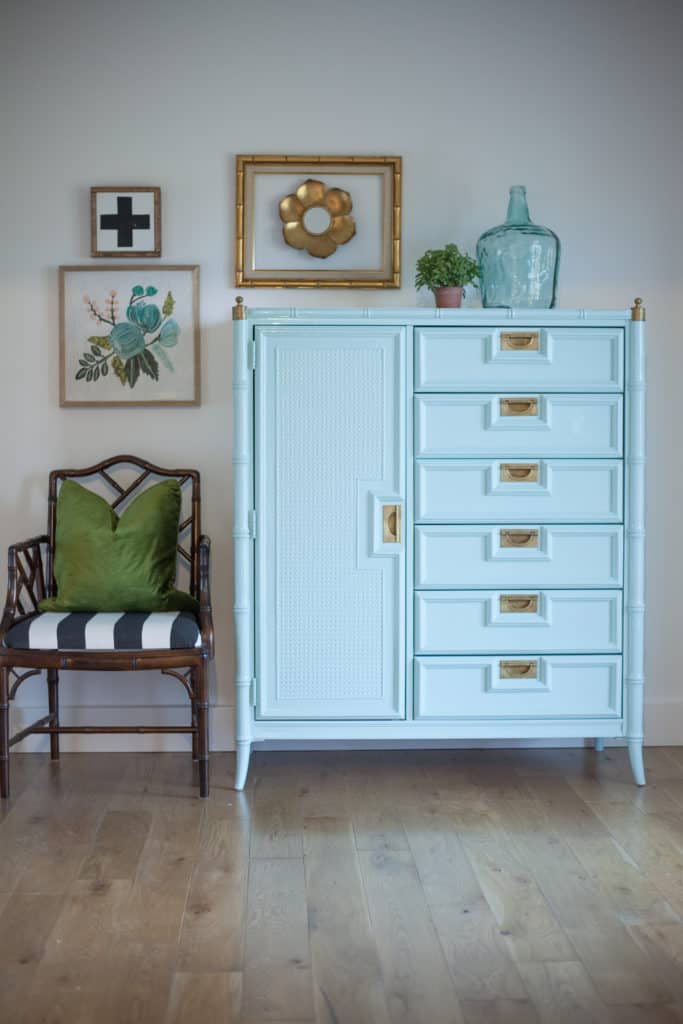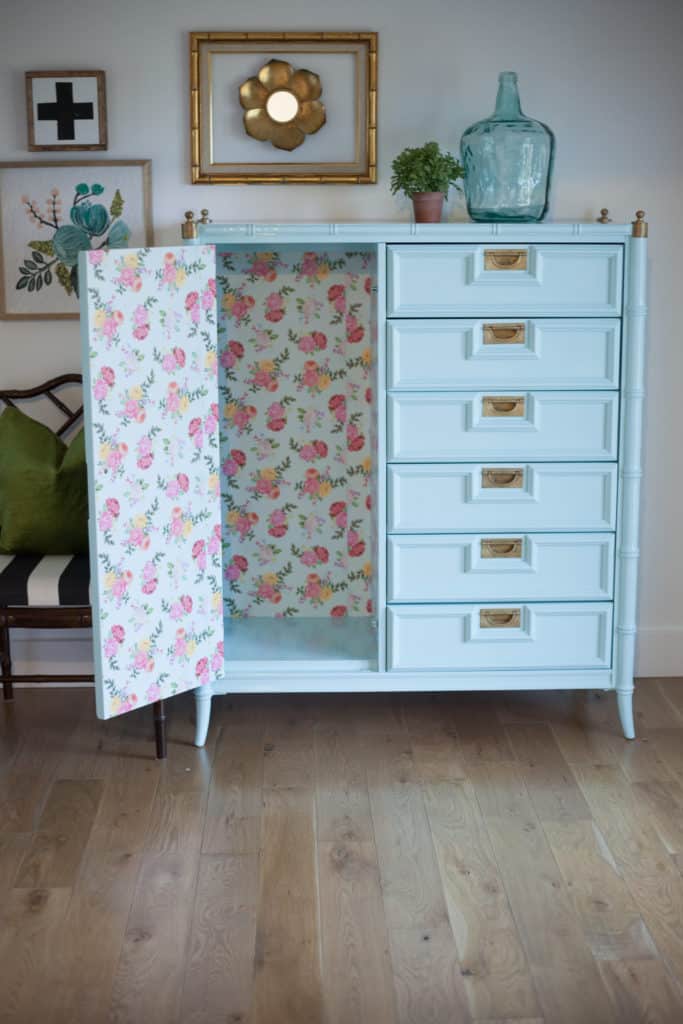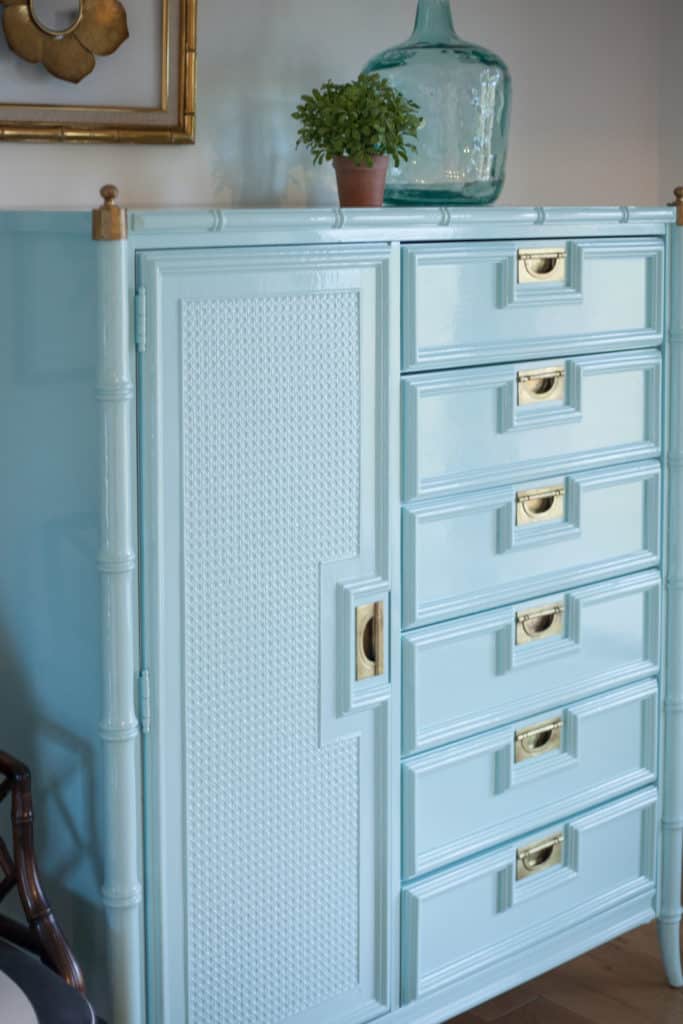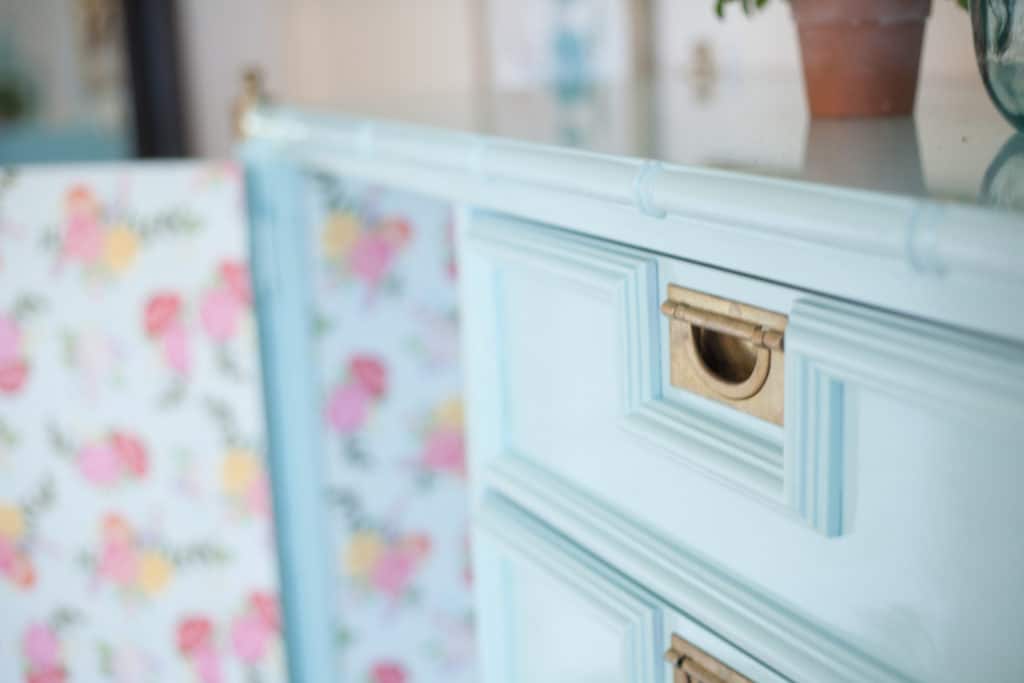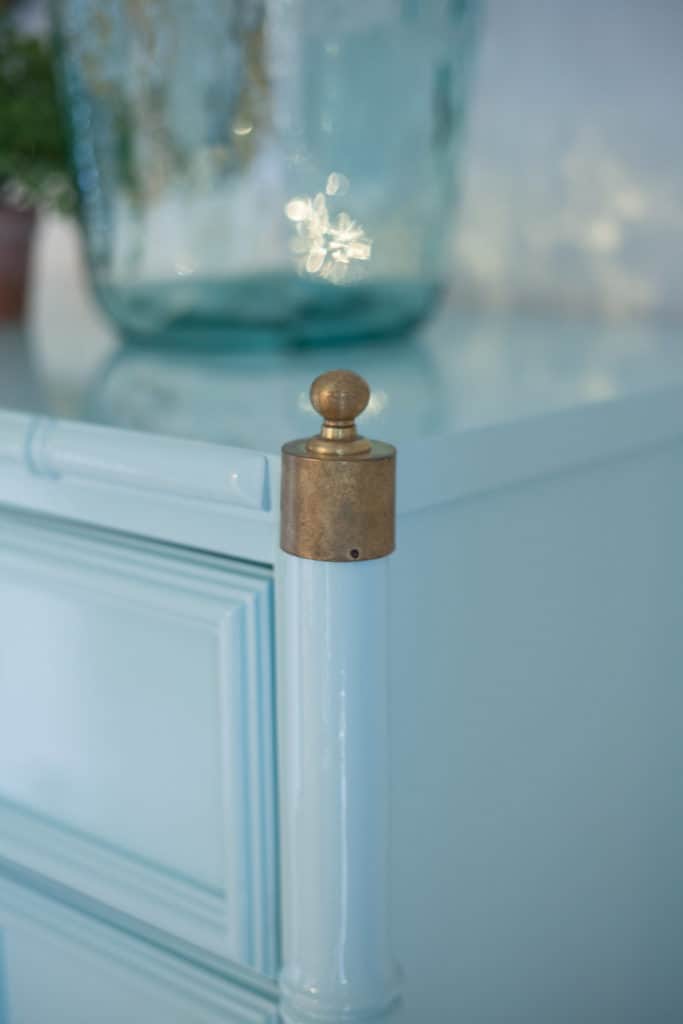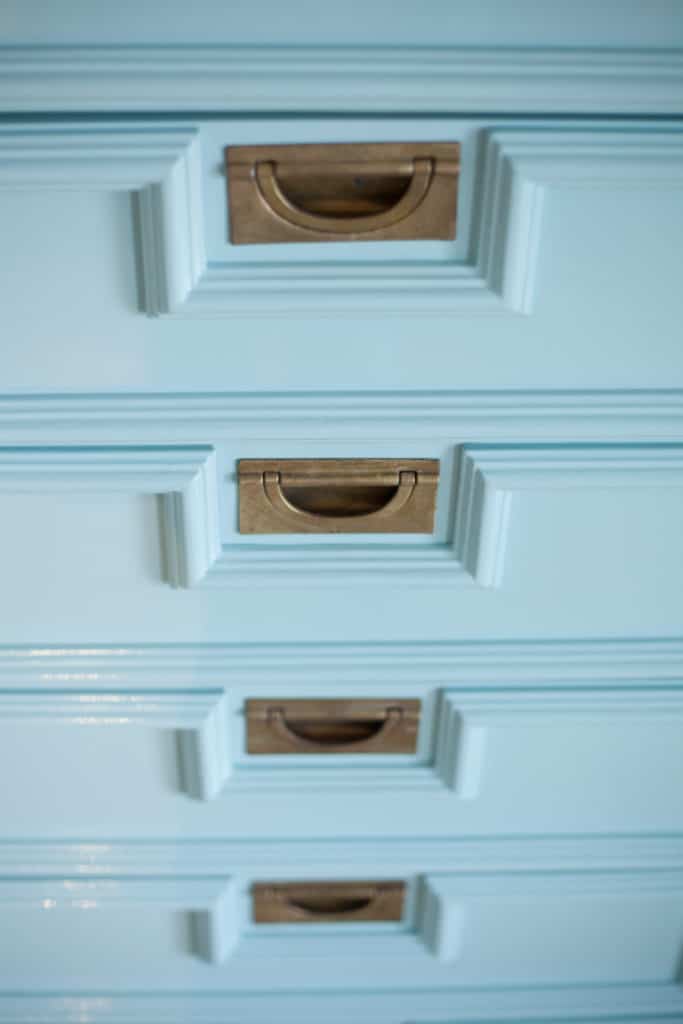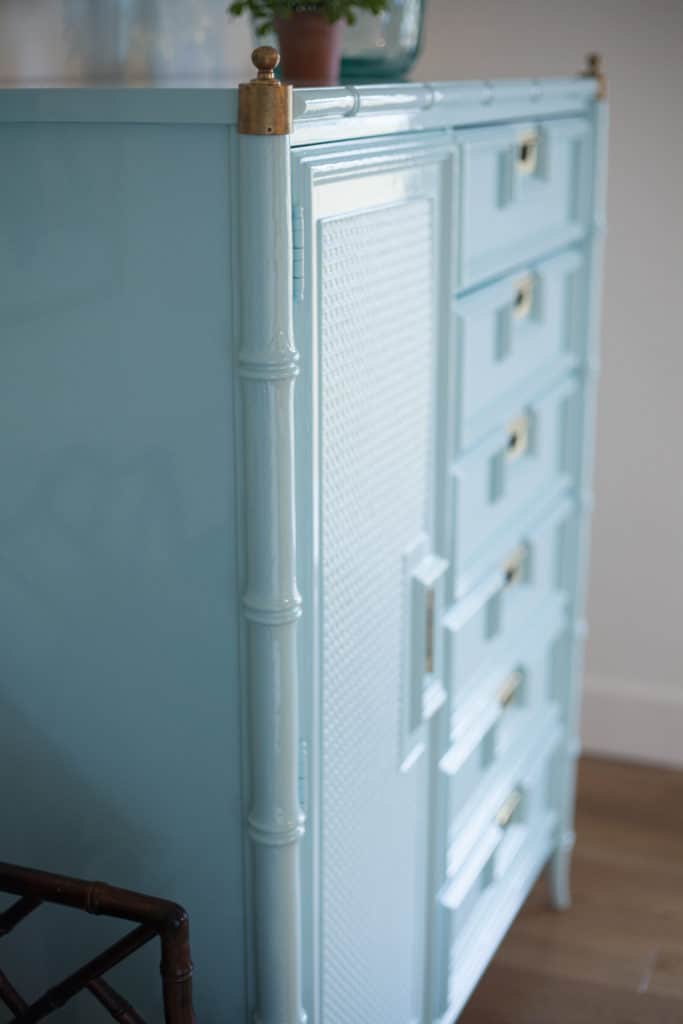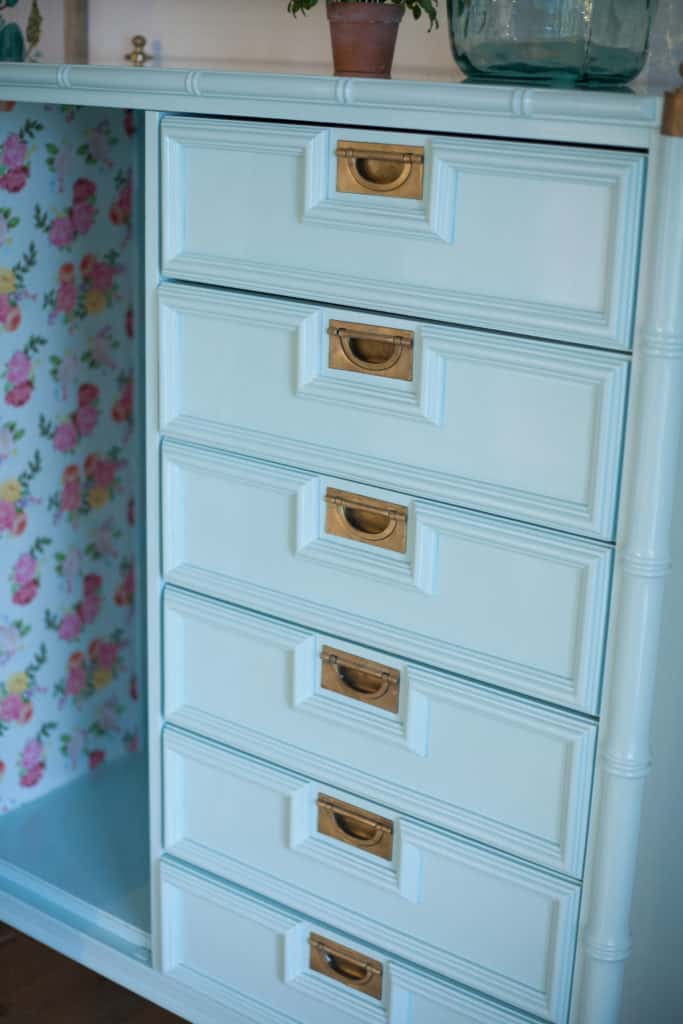 Isn't it so sweet?  I'm undecided on whether I like this blue one or the blush one more.  What do you think?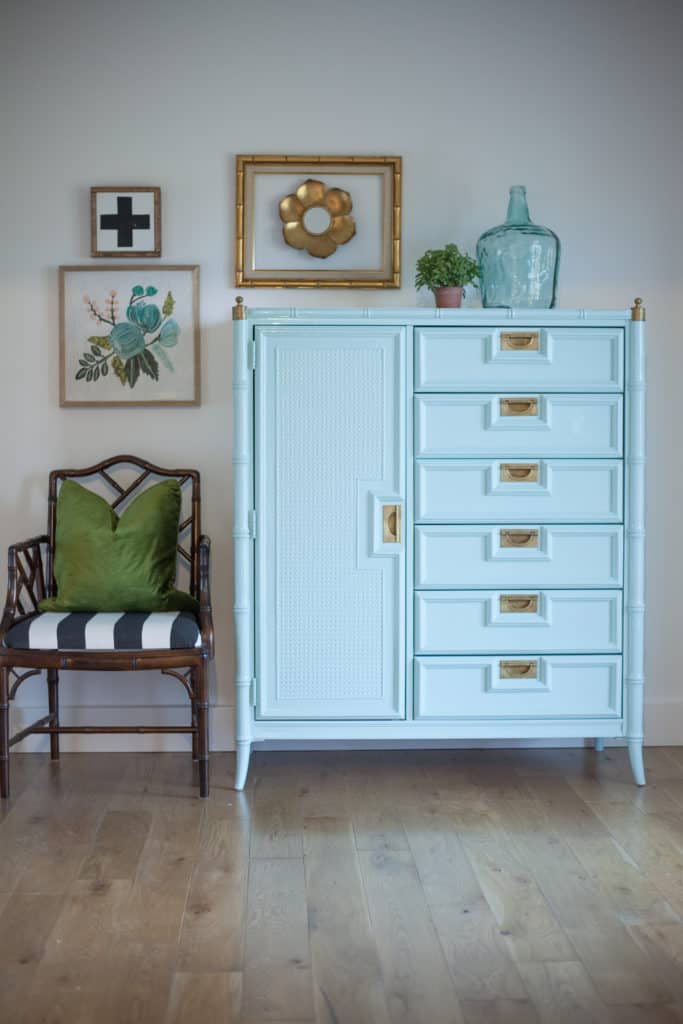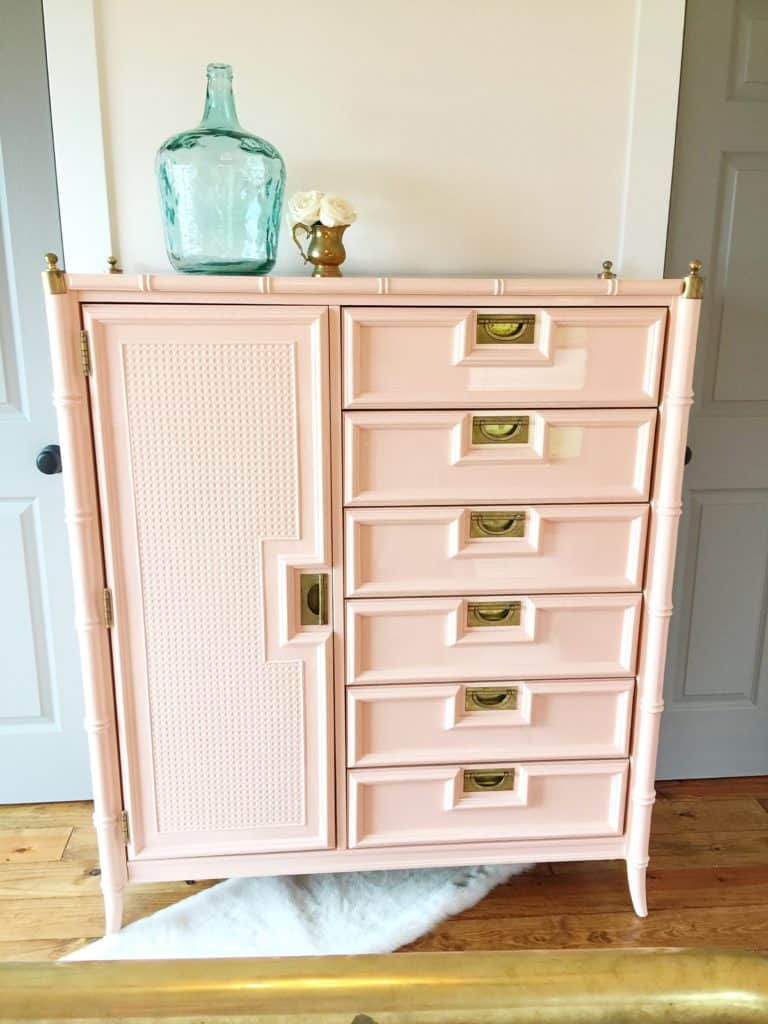 This piece is available for purchase here in my Etsy store.  Guys, thanks so much for coming by today!  I'd be so stoked if you'd stay a while and take a look around!  xo