Whoa!  Someone hasn't posted on her blog in a while!   I can't even believe this is late July.  How did that even happen?!  School will be starting back so soon.  Show of hands, who's not ready?   At any rate, I hope everyone else's summer has gone by slowly and lazily!
I have a dresser before and after to share with you guys!  I've dubbed this one, The Thomasville Head-Turner.  She cleaned up nicely with her heels and bows I must say.
Here's the very brown before…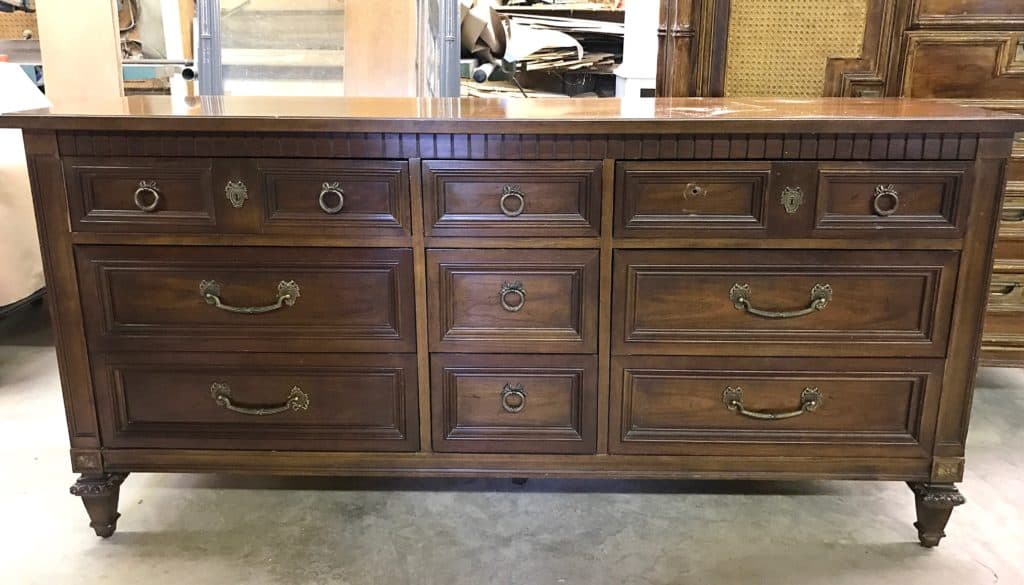 And here's the much better after…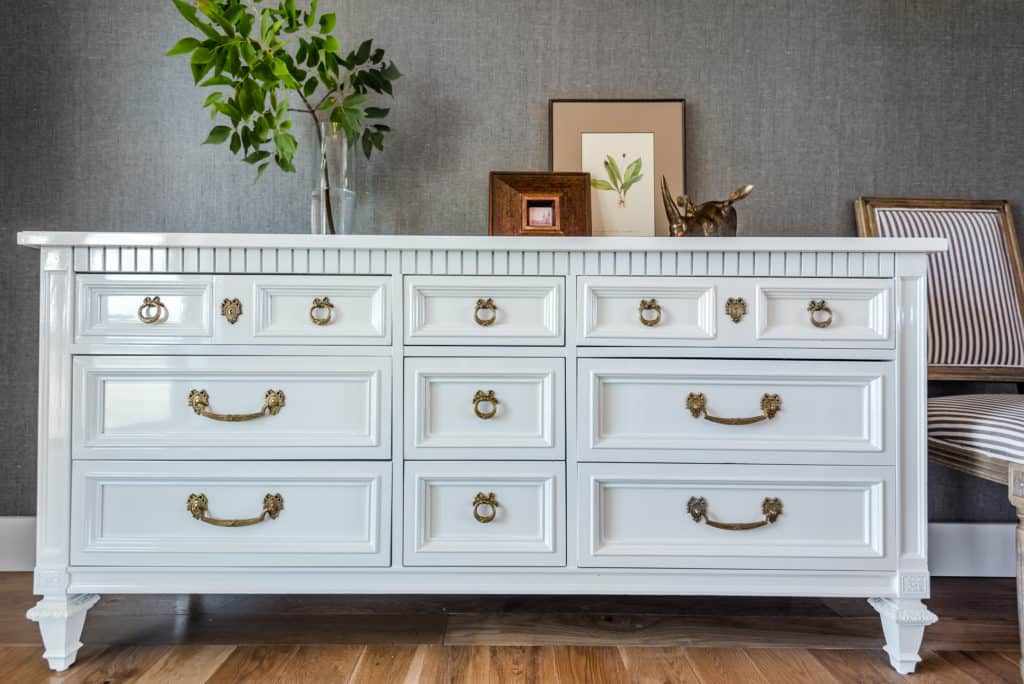 This piece was in superb condition for its age.  I can only guess how old it is, I assume 1970's.  Other than some surface scratches and dings, it was really great.  My client chose the perfect color, Sherwin Williams West Highland White.  I took the paint swatch down to my local automotive paint store and asked them to color match it for me.  Several days of sanding, priming and painting later, this Thomasville truly morphed into a head turner.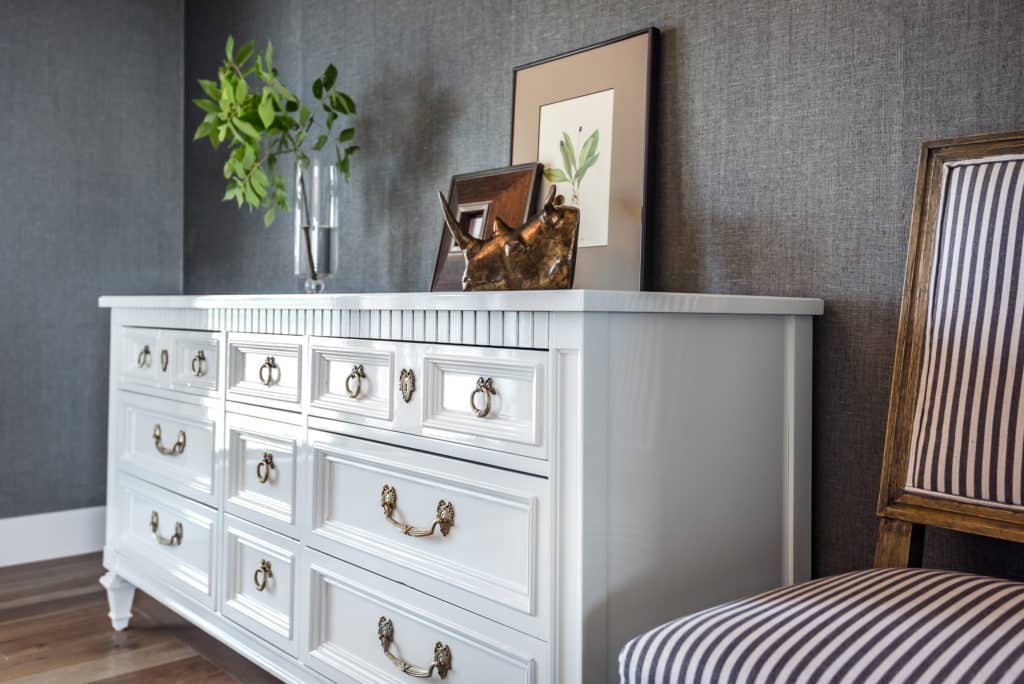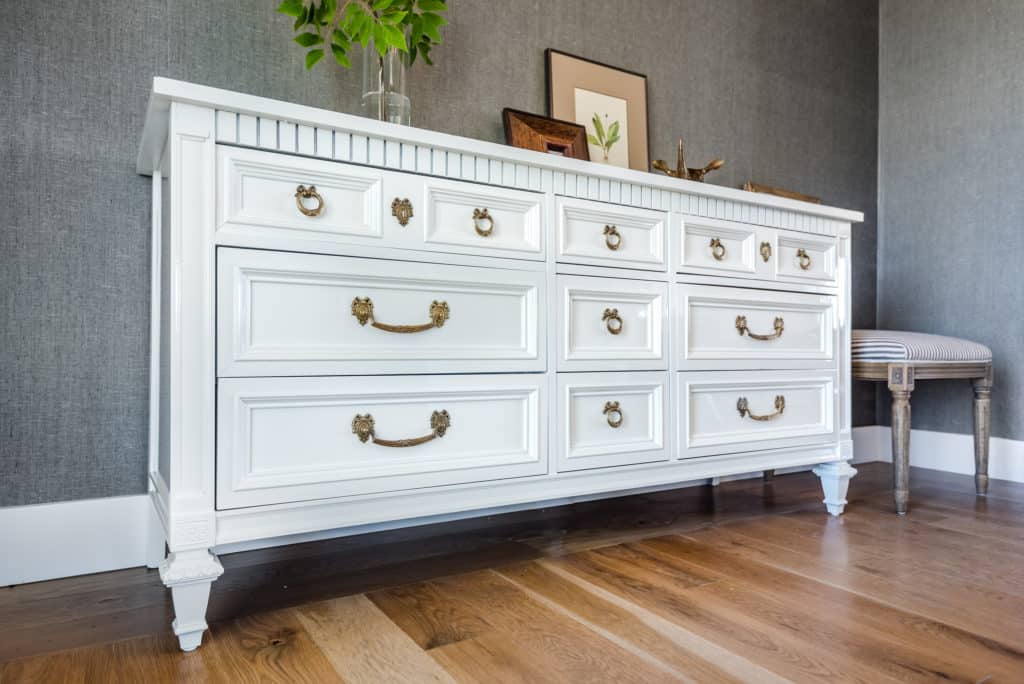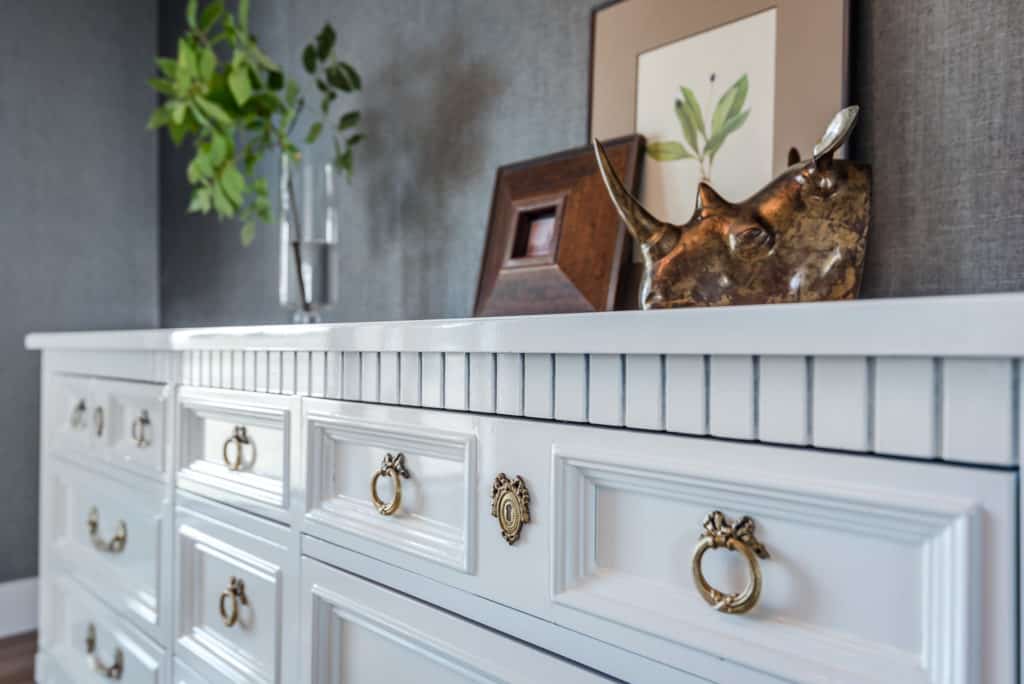 This piece will serve as a changing table in a sweet little girl's nursery.  I couldn't imagine more appropriate hardware.  Aren't the little brass bows so darling?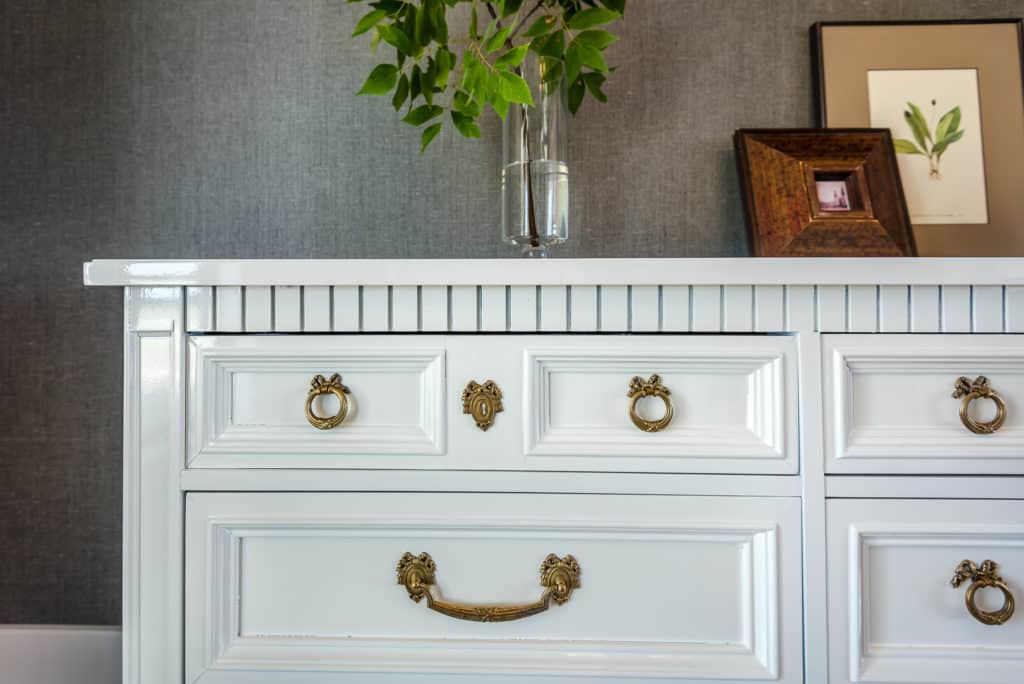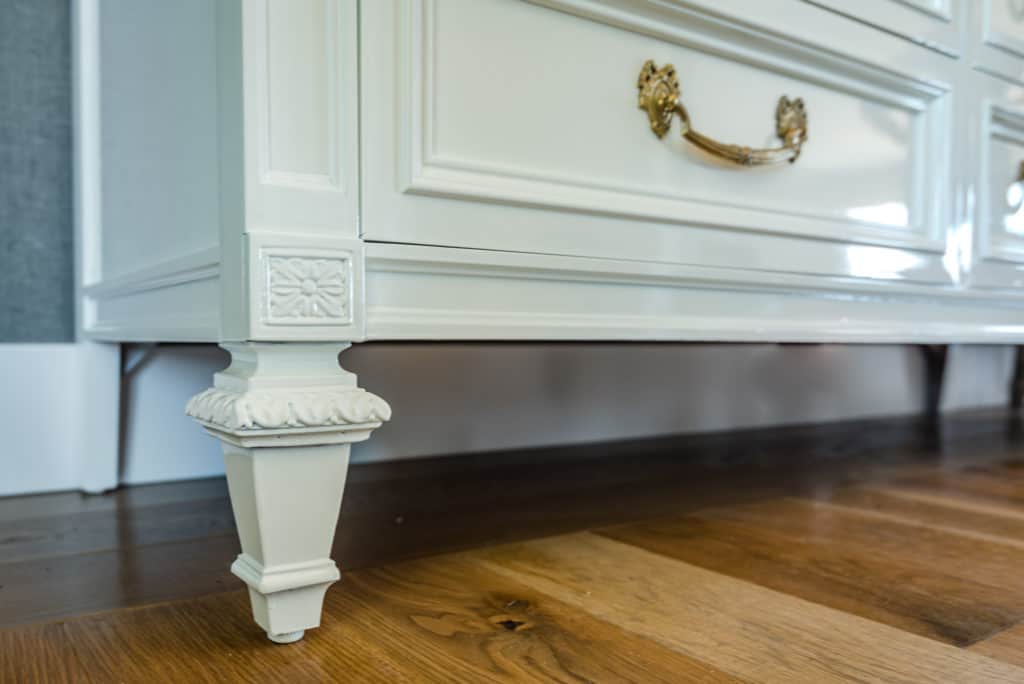 Many thanks to Mallory Jane for the great photos!  Her fabulous work can be found HERE.
Well friends, I thank you for taking the time to come by here to have a look-see!  I'd love to hear about any summer projects you've been busy with!  Leave a comment and let's chat.  xo