Hey friends!  It's been a while since my last post!  In that little while, we finished up the last bit of our home remodel, listed the house for sale, sold it in one day, moved into my parents home and started working on building our new home.  It's been such a whirlwind.  I feel like I'm just now getting a chance to catch my breath.
Earlier this year, we decided it was time to get our home remodel finished up and sell the house.  We wanted to capitalize on the up tic in our area's real estate market.  So we kicked it in gear and finished up all of the loose ends.  The house hit the market on a Thursday morning in August, had our first showing that afternoon and had a full price offer in hand before 5pm that same evening!  Honestly, I'm actually still in shock over it.  We knew we loved our home, but we really never dreamed it would be under contract the same day we listed it.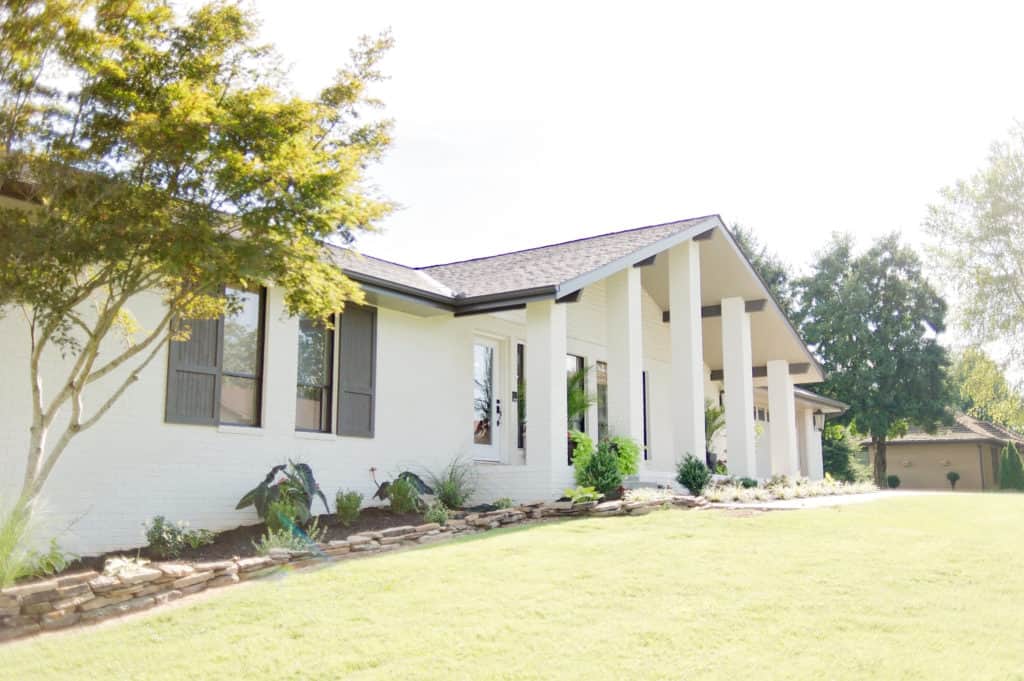 So, how did we get a contract on our home so quickly?  Well, of course there's no concrete way to ensure this will happen in any situation, BUT I have compiled a list of what I believe are the 5 tips to help sell your house quickly!
Choose your Real Estate Agent wisely!  Choosing the right agent is so important.  Don't know who to hire?  Ask your friends, family and even your neighbors who they've used in the past.  An agent who knows your area and market is imperative.  You might interview a few agents, ask them to tour your home and then give a price what they think your home could sell for based on sold comparable homes in your neighborhood. (PS- If you're local, we've used Travis Arnold with Weichert Realty on several transactions and cannot recommend him enough!!!)   
Hire a Professional for your MLS photos Yeah your friend's cousin might have a "good" camera…yeah your sister's husband's uncle maybe took a photography class in high school…yeah your real estate agent might have the new iPhone 7…the scenarios to not hire a pro photographer can go on and on.  So many of us look at potential homes online before ever stepping foot inside of one.  Make your online photos stand out above the crowd.  A pro can make your home look like a million bucks even if it's not.  (Locals, we use Lacy Tomlinson Photography.  She's great!) Hire it done.  You won't be sorry.  End of Story.
Set a Realistic Asking Price  Coming up with a listing price is tricky!  In my first point about choosing the right agent, I suggested interviewing agents and getting prices from multiple professionals.  If you do this, try your best not to just go with the agent who gives you the highest listing price if they cannot back it up with comps!  It's very difficult, but keep in mind that we need to disconnect ourselves emotionally from our home when getting ready to sell it.  Just because we think or feel like our home should sell for a certain price might not always mean that the market will support our feelings!  A correctly and competitively priced home will sell faster than one with an inflated price from an owner with the mentality of "we will price it high then can maybe come down in negotiations."
Curb Appeal is King This might seem like an obvious one, but I still felt it was important to add it to the list because it's a biggie.  When we finally finished our remodel, we had spent loads of money, time and energy on the interior.  We were tired and so ready to be DONE.  My husband looked at me one day and said, "I knew we were kinda planning on doing some landscaping, but why don't we just list the house now and forget the outside?  Once people get inside, they won't care that the outside isn't landscaped because it looks so good in here!" He was dead serious, and to be honest, for a hot second I thought about agreeing with him.  Thankfully though I pressed on and begged him to see it my way.  Landscaping is a must.  It doesn't have to be anything expensive or amazing, but a clean, neatly manicured yard is so important.  I believe no one would've given our home a chance had we not planted some evergreens, flowers, and laid down mulch.  Who cares what the inside looks like if they don't even want to walk through the front door.  Sweat equity goes a long way outside.  Roll your sleeves up and grab a shovel! 
Stage Stage Stage I saved the biggest for last.  Most of us have heard about the importance of home staging thanks to some of the shows on HGTV these days.  Here in the very rural hills Northwest Arkansas, it's easy for folks to say, "oh that staging stuff is only important in bigger cities where homes sell for millions."  I can tell you from experience that this way of thinking is just not correct.  Whether homes in your town sell for many hundreds of thousands or just $90,000, staging will help your cause because it gives your home an edge over your competition in, and even above, your price range!  So how do you stage to sell?  Your goal should be to make your home look as close to an unoccupied show house as possible.  You're not just selling a house, you're trying to sell them a lifestyle! Remove clutter, depersonalize, and CLEAN.  Here are a few things I recommend doing.
Clean off the counter space in the kitchen and bathrooms.  Put all small appliances not in use (toasters, blenders, I even hid our Kuerig coffee maker) in the cabinets.
Replace burned out light bulbs, and turn on every single light and lamp right before a showing.
Open ALL curtains and blinds before a showing!
 Clean out and organize every closet and all cabinets.  Give the prospective buyer confidence that the house has ample storage.
Pare down kids toys as much as possible.  The bigger toys like play kitchens and riding toys etc, should really be put in storage or kept at grandma's house if at all possible.
If there are indoor pets, hide all toys, cages and food dishes right before a showing.
Truly consider taking down the family photos.  I know this is a touchy one, but people touring your house don't need to be distracted with the wedding photos from decades ago and dozens of baby pictures hanging in the hallway.  Yes, those are great mementos to display in your home, but once your house is on the market try to not think of it as your home anymore.
Empty every trash can before a showing.
Fresh flowers are always a good idea!
Clean every single inch of your house like a mad man.  Everything needs to be impeccably clean all the time.  It's a tall order, but it will help you sell faster!
Make sure you have a universally pleasing scent throughout. I always tried to pop some Pillsbury cinnamon rolls in the oven a little while before a showing. I know that's not always possible, so a plug in air freshener or reed diffuser would work just fine!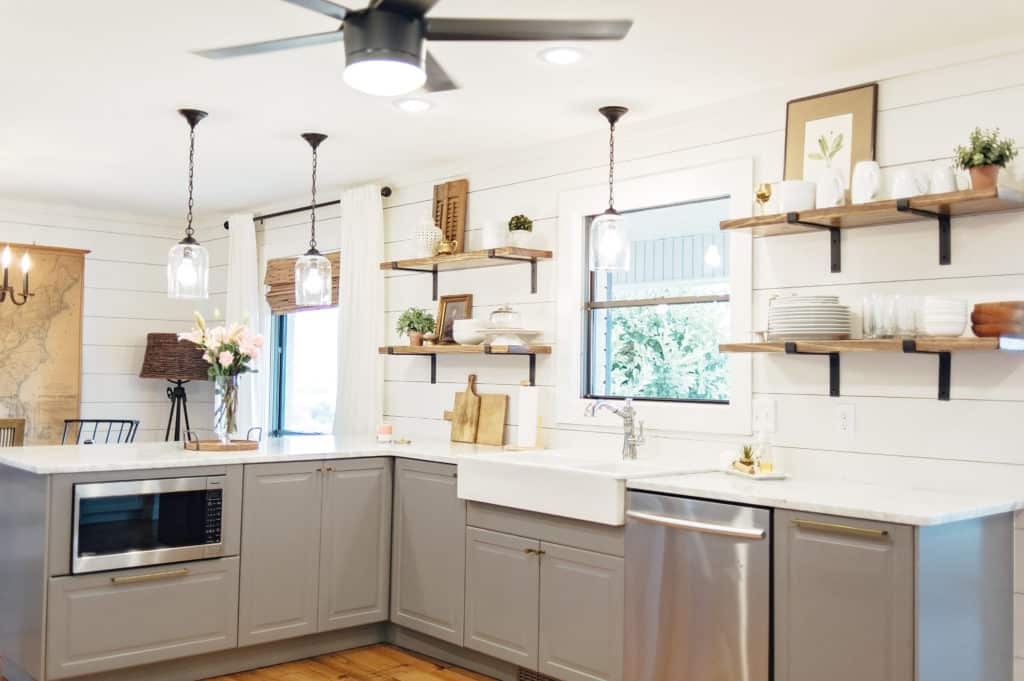 Now, I know some of these might sound impossible, but I promise you they're worth it!  I hope that if you're trying to sell your home right now or in the future that these points will help you get the job done!  Do you have any more tips to add?  Leave them in the comments and do a favor for me, pin and share!   Thanks so much for stopping by, friends!