*This post contains affiliate links*
Some of my most favorite things on planet Earth are as follows: glossy paint, faux bamboo anything, vintage furniture and Dr Pepper.  That's me in a nutshell!  I stumbled upon this vintage Thomasville Allegro faux bamboo bedroom set on Craigslist last year, and I about fainted.  Dramatic much?  Probably.  But I don't care, this vintage furniture is hard for me to come by in my area.  I snatched it up as quickly as I could, picked out a glossy shade of gray and sipped on my Dr Pepper while doing so.  What more could I possibly want?!
Here's the Craigslist ad photo.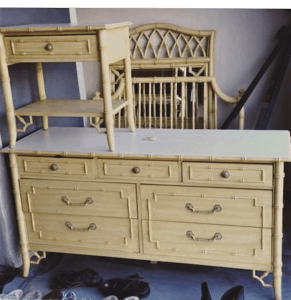 I decided to break up the set and sell the pieces individually.  Here's where I hope I don't lose you guys as friends and readers….I painted the dresser with spray paint.  As in, a rattle can of spray paint.  Hear me out!  Spray paint sometimes gets a bad rap as being a cheap and/or bad method of painting, but I disagree.  When done properly, spray paint can totally give you a professional finish!  Before I go on, I will add the after photos so you can see what I mean…..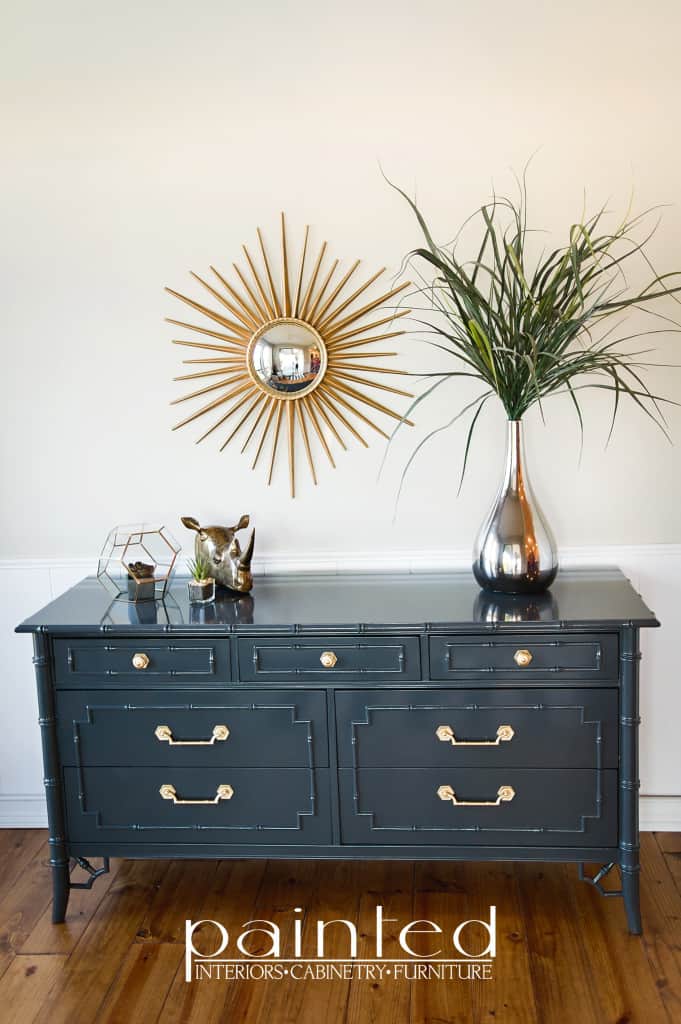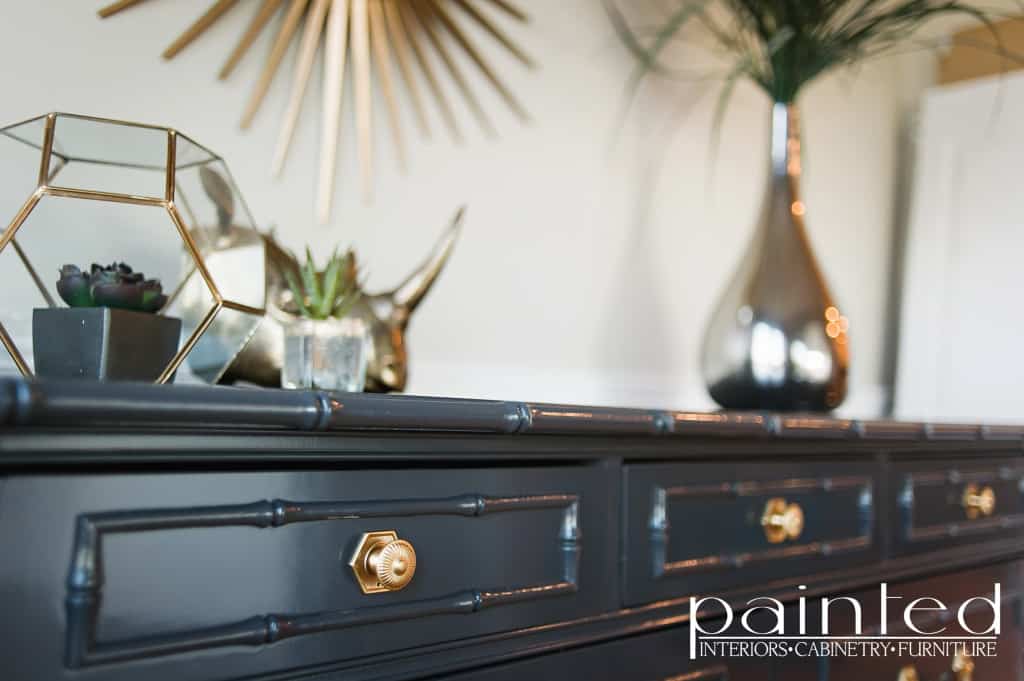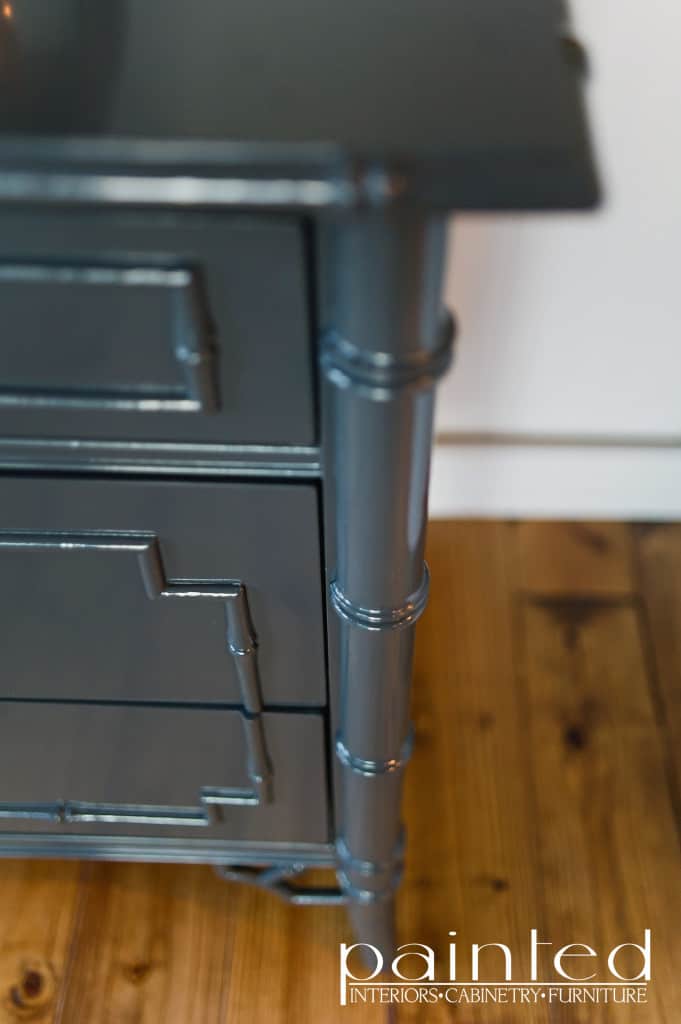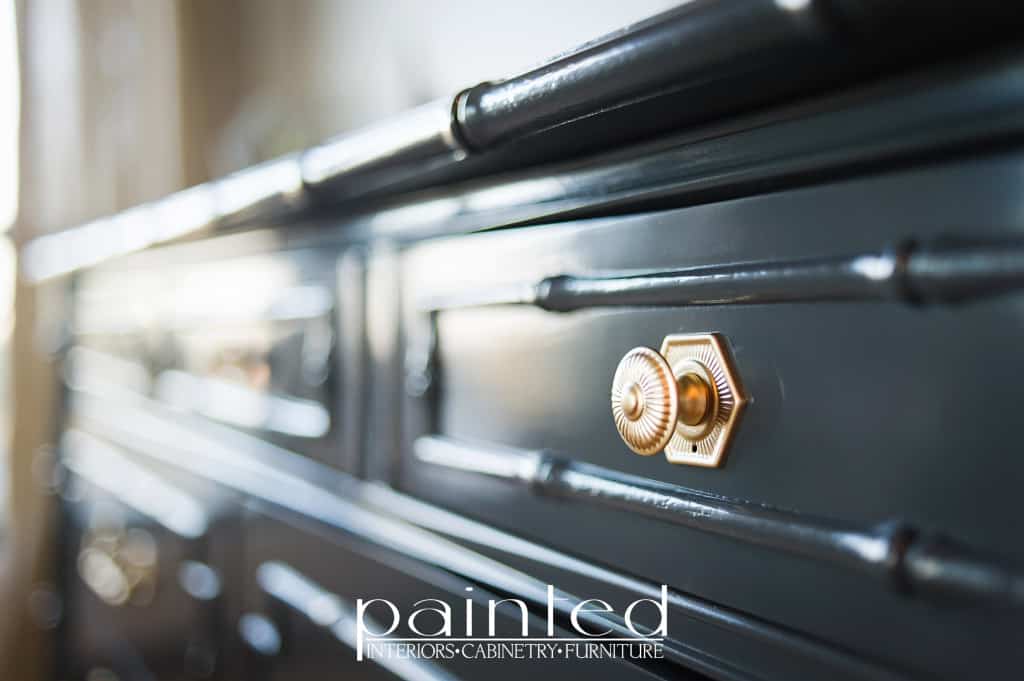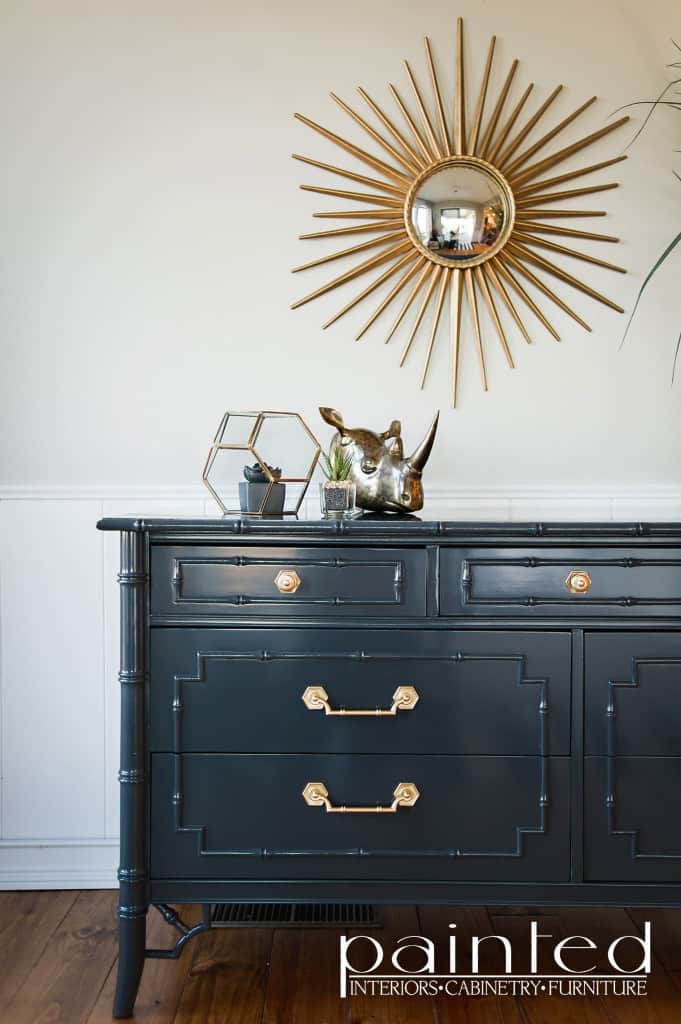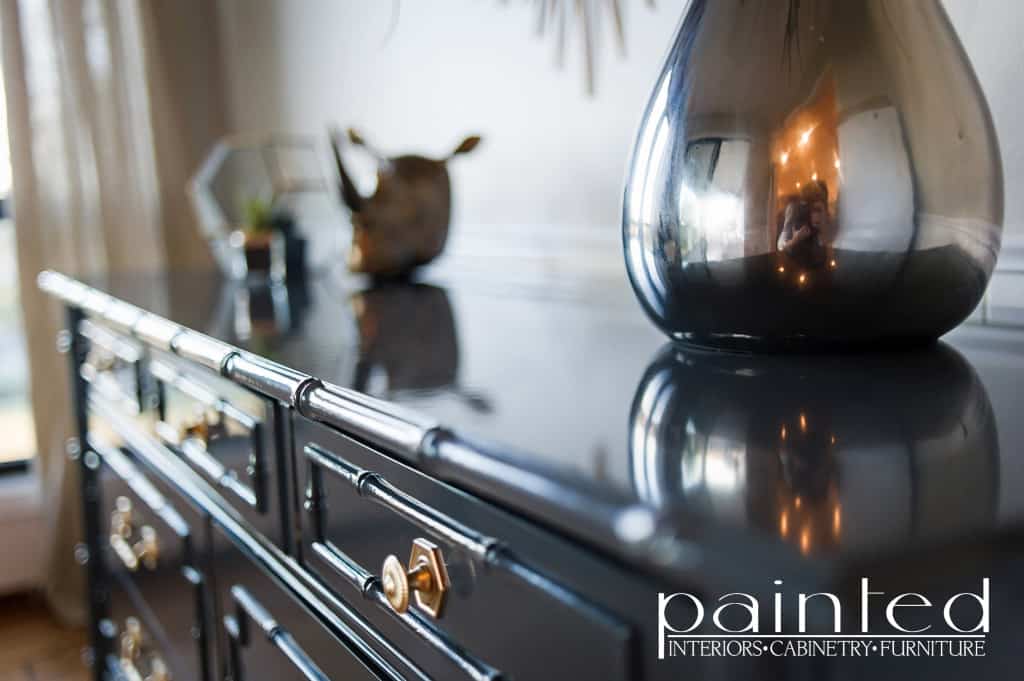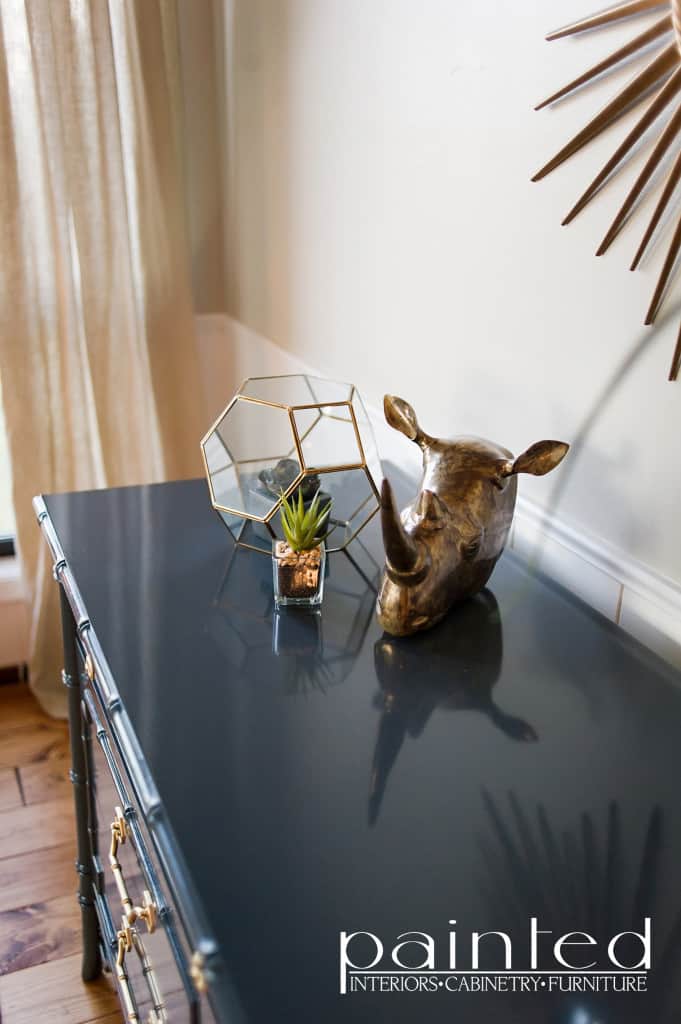 See how pretty it can look!  My favorite spray paint by far is Rust-Oleum!  I used 6 cans of Rust-Oleum Protective Enamel in Gloss Smoke Gray.
To prep the dresser I did what I always do with any project, clean it, sand it, prime it, then paint!  I used TSP to clean the years of crud off of it.  Then sanded the piece with this 220 grit sandpaper.  I love this type of sandpaper for curved surfaces because it easily allows me to get into all of the nooks and crannies.  After sanding, I sprayed Sherwin Williams ProBlock oil primer and sanded it with 320 grit sandpaper once dried.  Then, I shook the can of Rust-Oleum for at least 2 whole minutes and sprayed one even, thin coat over all surfaces.  After that dried, I sanded the whole dresser yet again this time with 600 grit sandpaper until it was as smooth as glass.  I used a tack cloth to remove all of the dust and sprayed on a second thin, even layer of paint.  Tacking the entire surface is a crucial step, so don't skip it!  When spraying, you have to be really careful to not get your can too close to the surface and keep your arm moving at the same rate of speed so you'll get even coverage.  If you don't have one of these spray paint nozzles, then you should really buy one now!  They are a miracle worker.  I got one small drip on the leg of it, but once it dried, I simply sanded it down and re-sprayed that one area.  And lastly, I also spray painted the hardware for this dresser because the original finish on it would not polish!  Rustoleum to the rescue again, I used my favorite go-to gold in a can🙂
Spray paint is an oil base product so the durability is excellent!  Don't get me wrong….I know we have likely all seen some poorly spray painted things before!  When it's bad, it's BAD.  But with some thorough prep work, practice and patience, it can be really good too!  The best part is the clean up, just throw the can away!  No gun or brush to clean out!
Thanks for taking the time to read along, and I hope you have a fabulous weekend!
*Photo Credit: Lacy Tomlinson
Linking up to Friday's Furniture Fix via The Painted Drawer