*Post contains affiliate links*
I am slightly obsessed with (almost) any china cabinet.  There.  I admitted it publicly.  Here's the deal, I just love the styling opportunities they offer.  Yeah, they're kind of outdated in today's interiors, but I don't even care.  Anytime I see an old, 1970's, hideous, chunky china cabinet my eyes get all big and my palms sweat.  I'm a total freak.  Today, I want to share a little cabinet I painted a year ago.  This one isn't a bad 70's one though, oh no, this one was amazing!  I happened onto it while browsing a local Facebook online garage sale site.  I totally paid more for it than I wanted to ideally (for re-sale that is), but I could't help it…..I had to have it.  Here's another thing, I hesitate to even share a before photo because you guys, it was beautiful and in excellent original condition.  I'm completely aware that some folks out there will think I'm crazy for painting this one.  Honestly, I wrestled with myself for several days before I ultimately decided to paint it.  There was no stamp or date anywhere on this thing.  I wish I knew a year or decade this was made!  My guess is 40's or early 50's, maybe even a bit older?  Anyone out there know or have any ideas on age?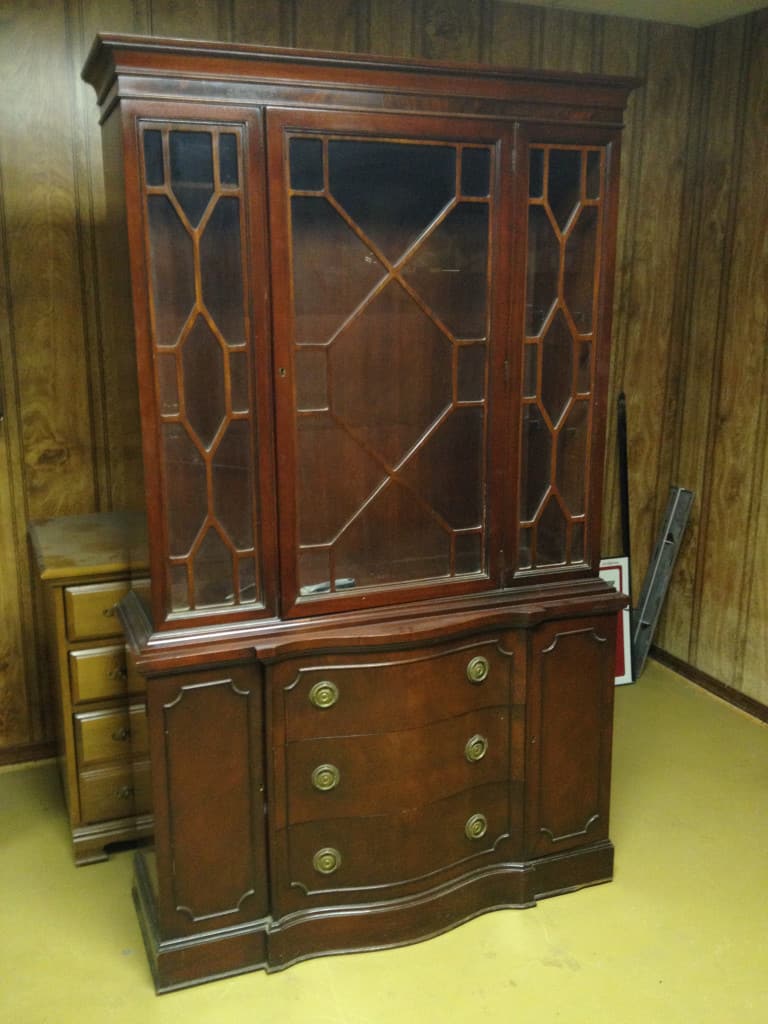 Ooomph, I can just feel the eyes judging me now.  It really was perfectly beautiful, but I'm a painter….it's what I do.  Okay, I'm over it.  Moving on…
I first thought about painting it white with a navy interior.  I even bought the paint to do it that way, but something just didn't feel right about it….he wanted to be dark and moody.  So I switched gears and mixed up 3 parts Annie Sloan Graphite and 1 part French Linen for the outside and 1:1 ratio of Old White and French Linen for the interior.  After painting it, I lightly sanded all of it with a fine sanding sponge. These sanding sponges are some of my absolute favorites when sanding chalk or milk paints!  They're super flexible in order to get into nooks and crannies, and they really last a long time!  After sanding, I waxed the whole thing with Annie Sloan Clear and Dark wax.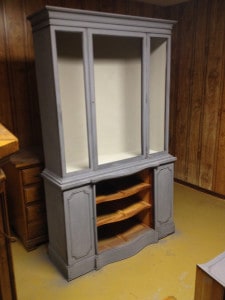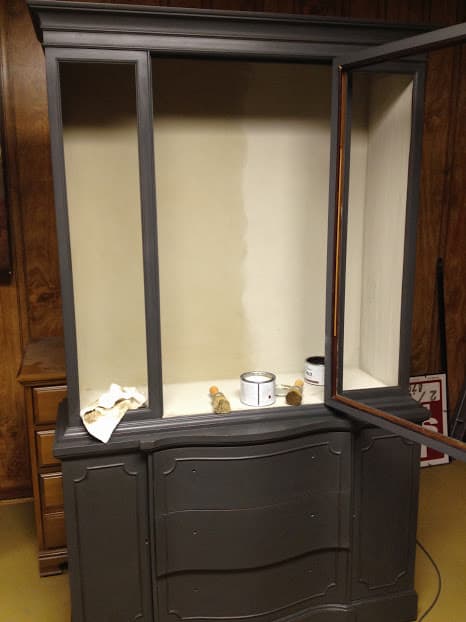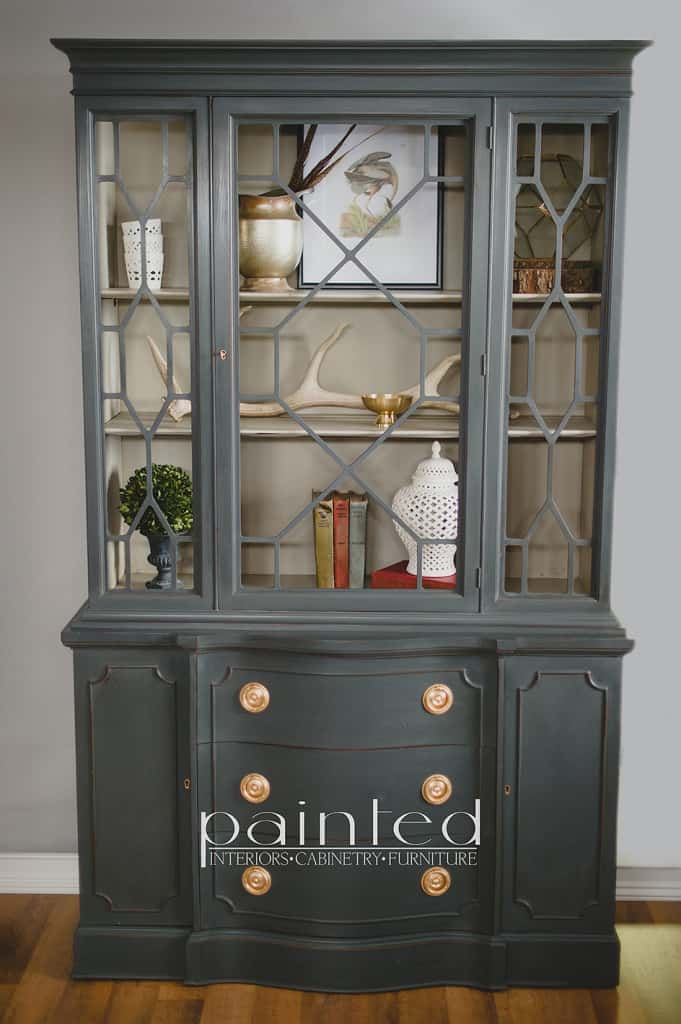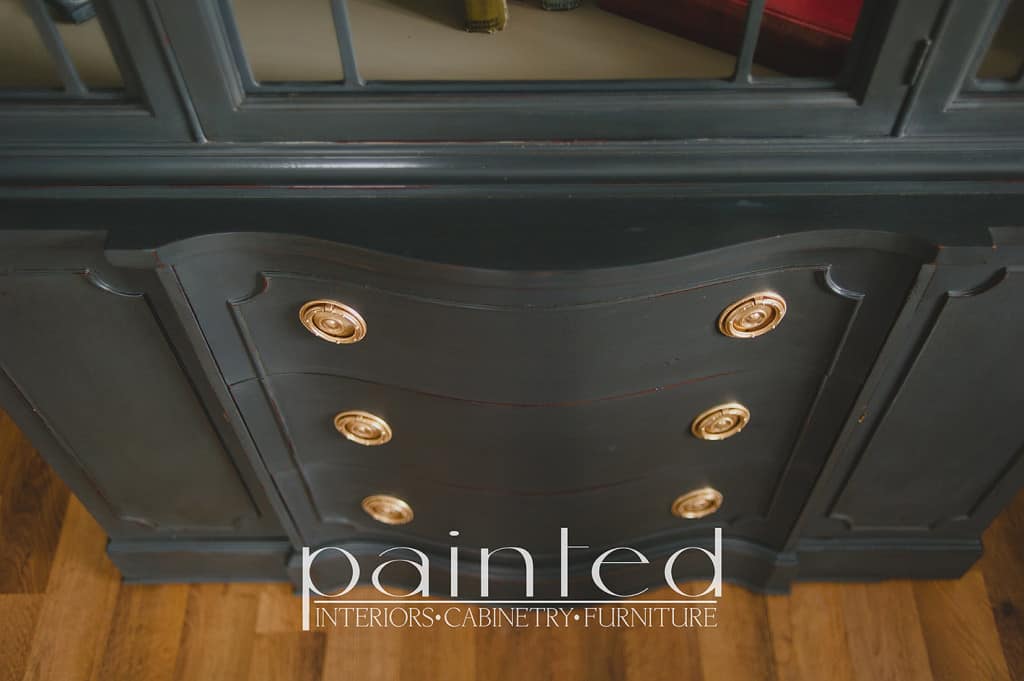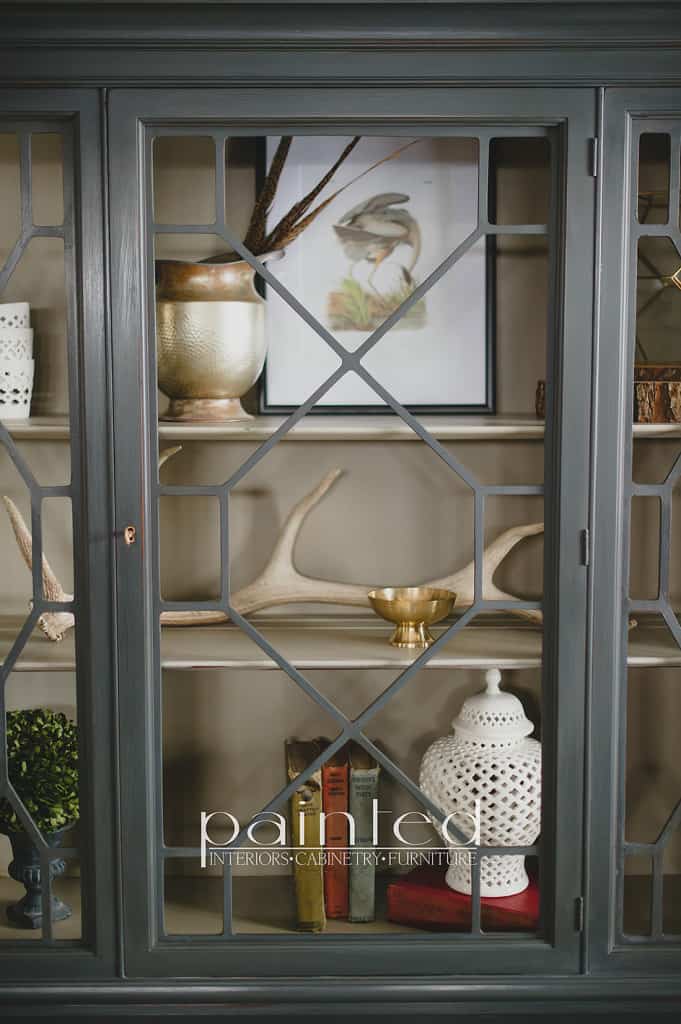 Interested in learning more about different painting techniques and skills?  From brushing to spraying, distressing to high gloss…I'm showing you everything I know (and then some more!).
CLICK HERE to learn more about my new VIP Painting Club!!!  I'd LOVE to have you along!!!!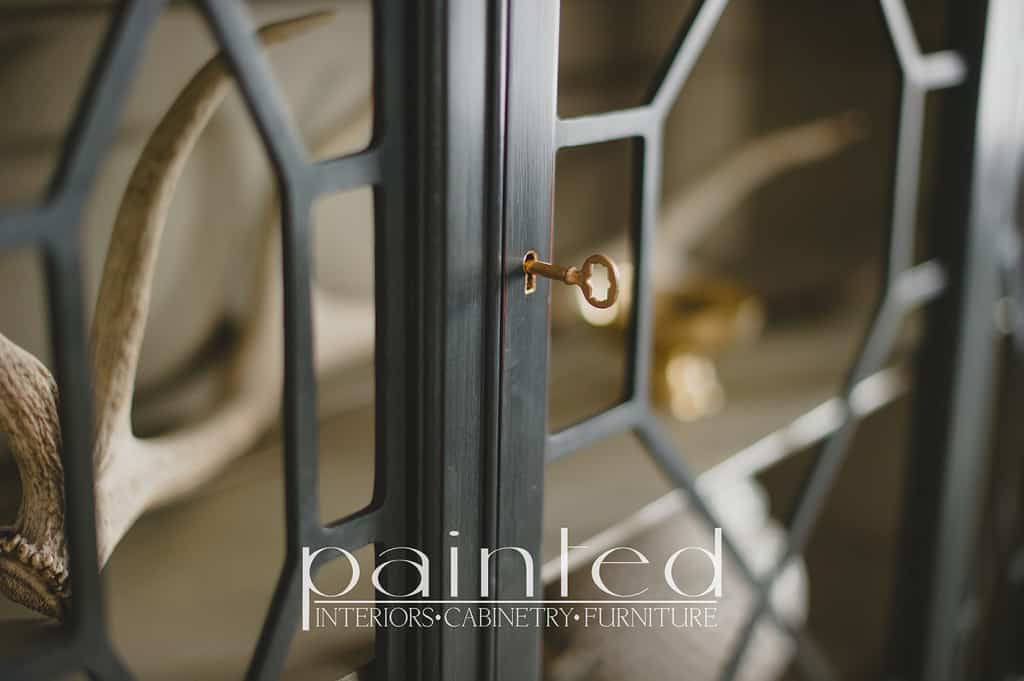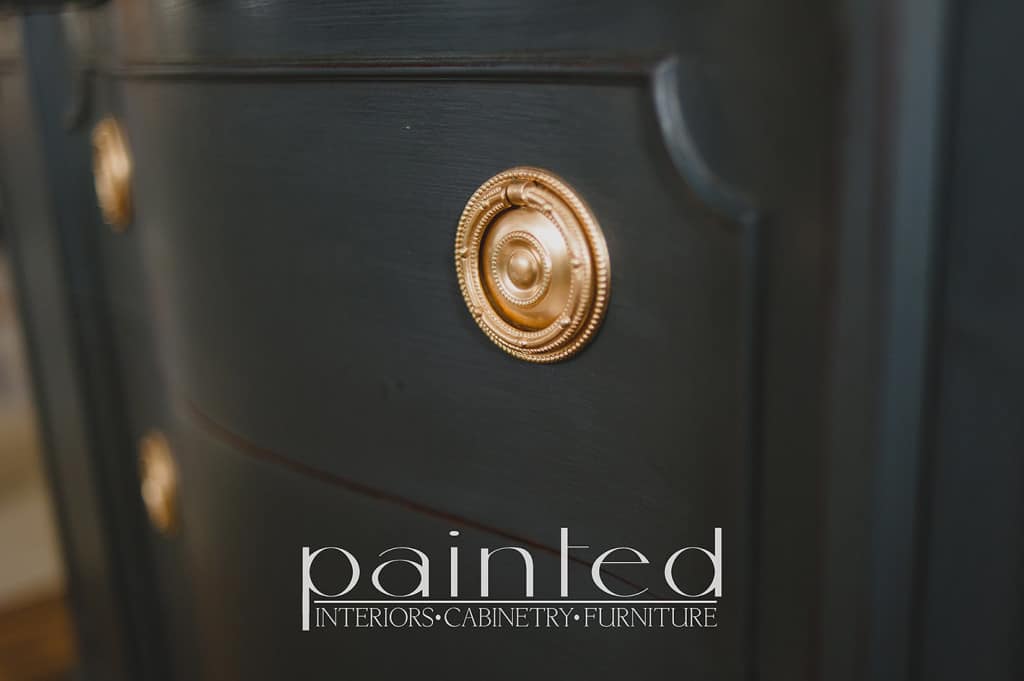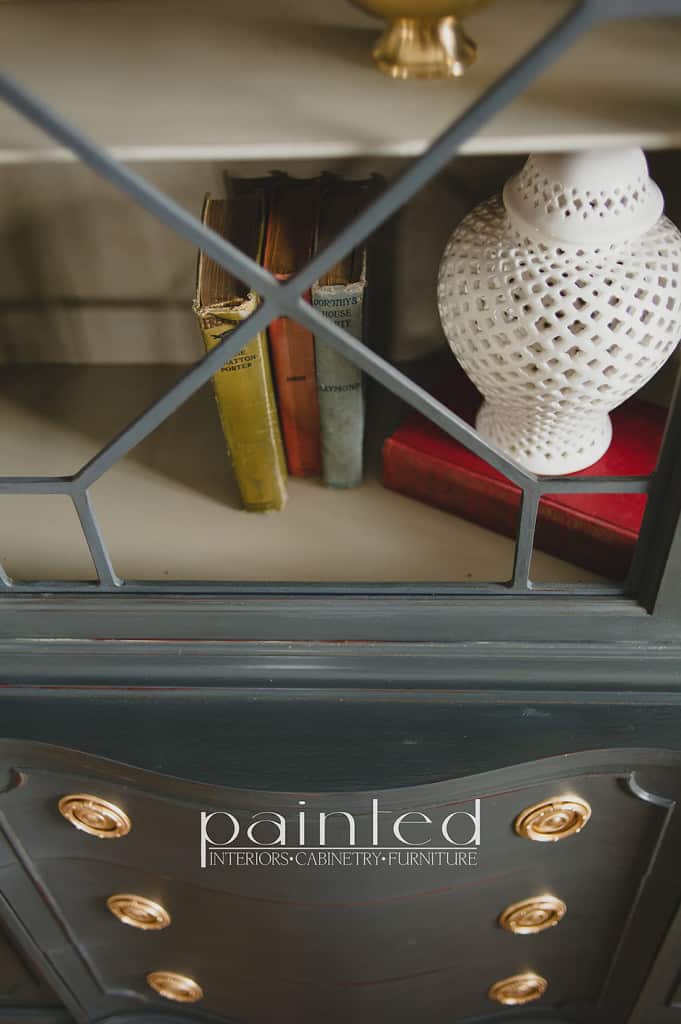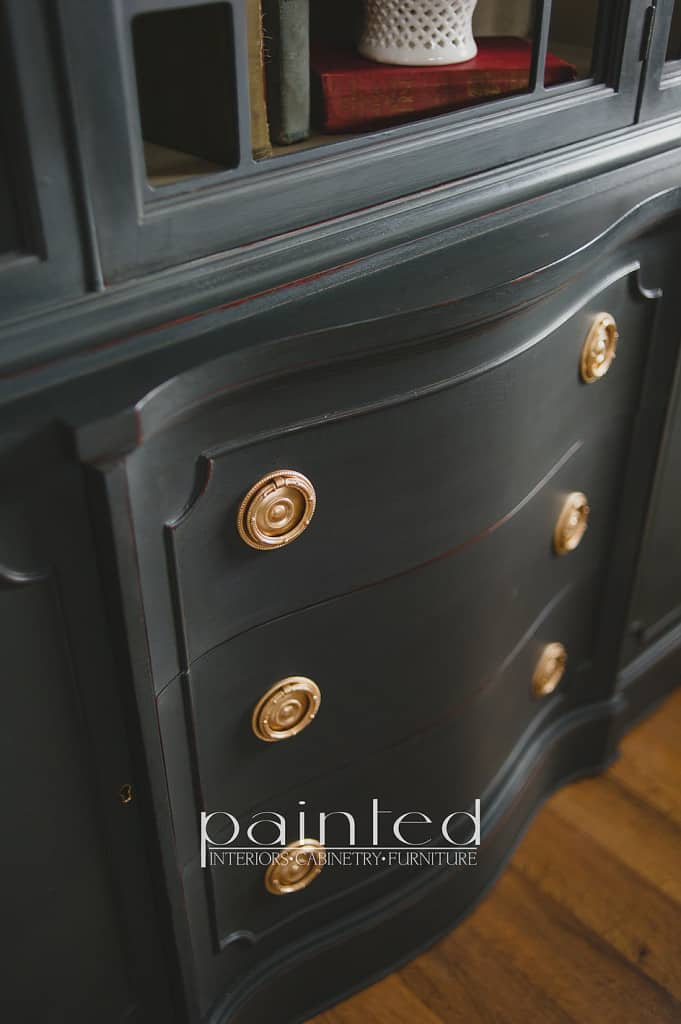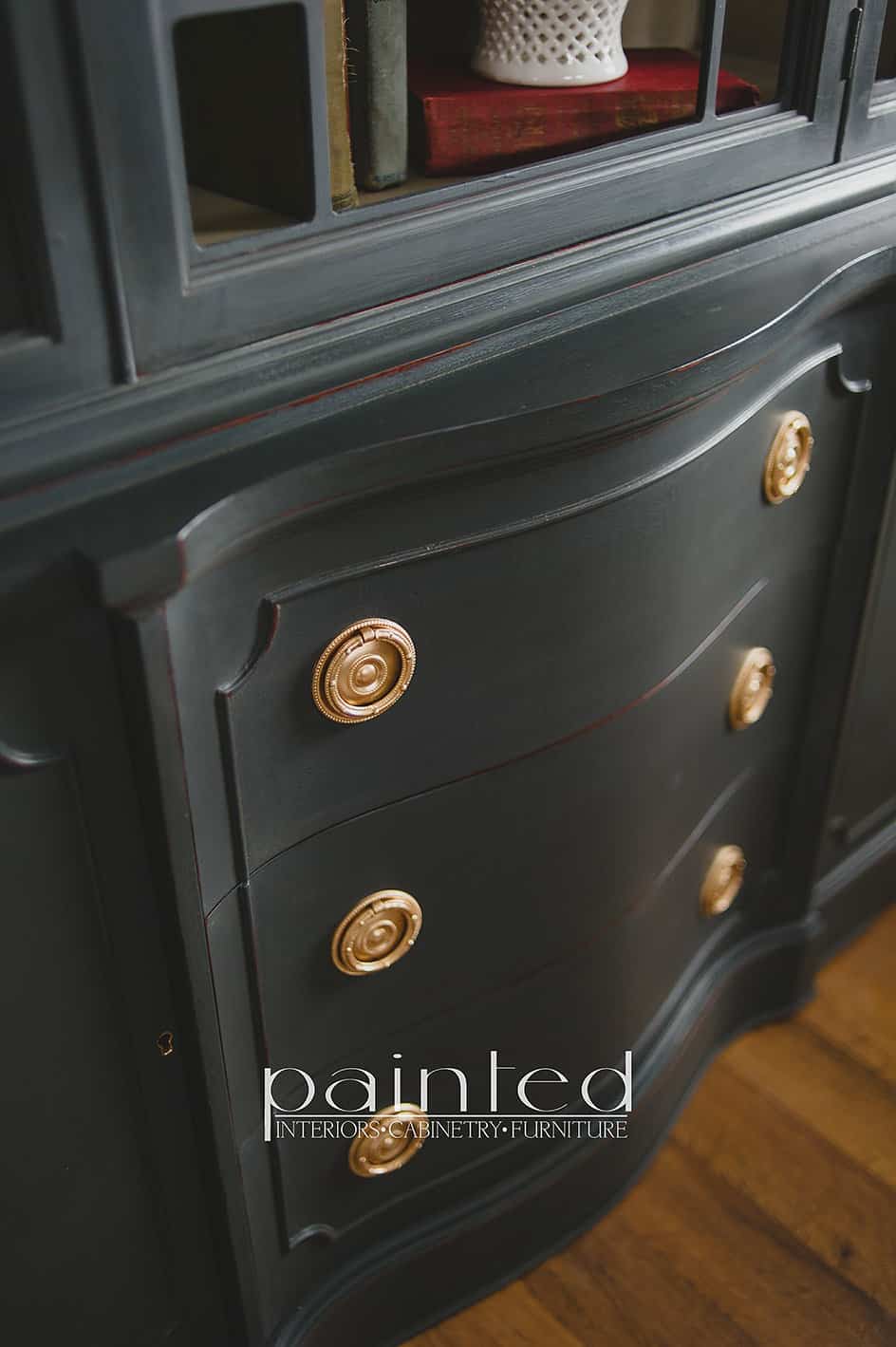 I tried my best to polish the original hardware, but it was not solid brass and was badly corroded so I opted to use my go-to spray paint.  This Rustoleum spray paint is by far my favorite!
I love the way it turned out, thankfully!  I would've been sick had I been unhappy with the final result since it was so pretty beforehand. If by chance an antique dealer comes across this post and informs me that it was worth thousands before I ruined it, well then, I guess I'll just delete this whole entry!! *fingers crossed that never happens*
Want a full supply list of everything I like to use when painting??  I'm giving it to you for FREE right here!!  Enjoy!
Like this project?  Then check out this desk project I also painted with Annie Sloan Chalk Paint.
xo Kayla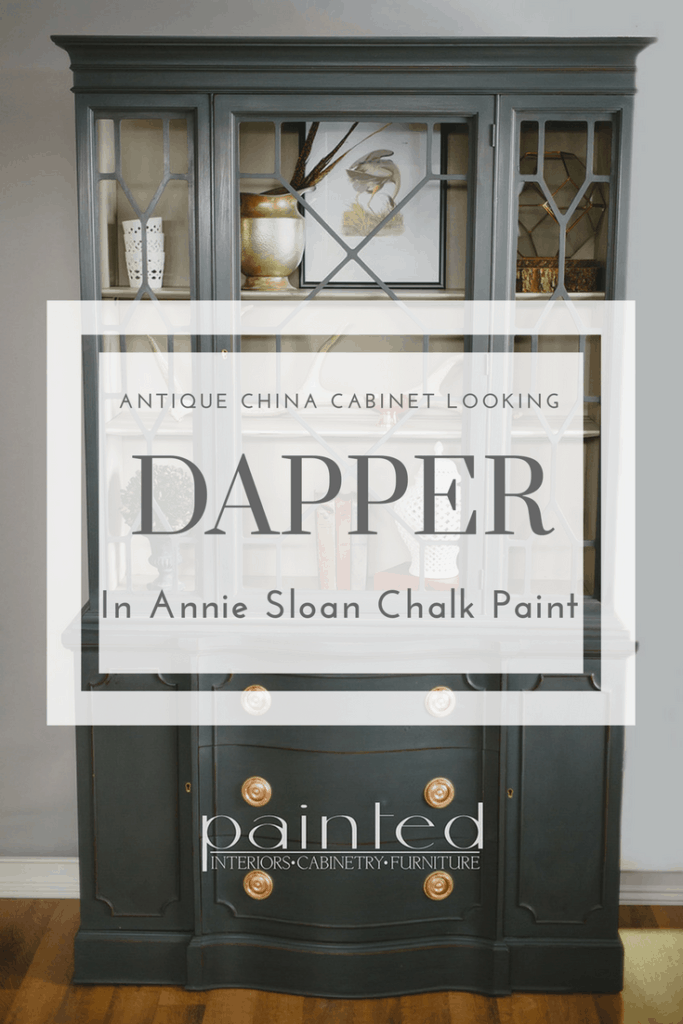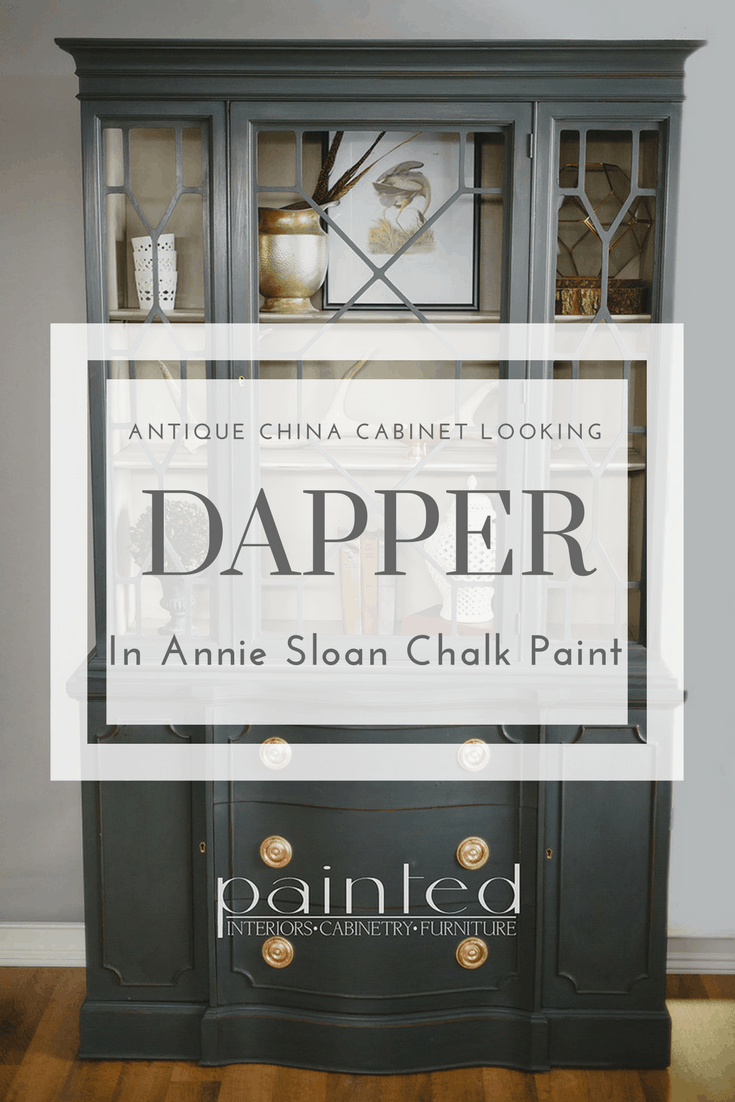 SaveSave
SaveSave
SaveSave
SaveSaveSaveSave
SaveSave
SaveSave
SaveSave