Hey guys!  I just had to drop in today really quick to share this chest of drawers.  This piece came from St. Louis by way of my good friend Sucheta.  Seriously you guys, if you love glossy furniture as much as I do, you're going to flip out over her work!  She is one of the main reasons I tried my hand at high gloss oil enamel.  Anyway, Sucheta's Craigslist is much better than mine when it comes to finding vintage furniture at amazing prices!  She found this dresser and a few other pieces from a seller near her, and she was kind enough to go to the guy's house and buy them on my behalf!  I'll share the other 3 pieces I bought another time.  I arranged a shipper to haul the load to me the next day.
I chose to paint this in Sherwin Williams Industrial Enamel in High Gloss.  The color is Copper Patina by Benjamin Moore.  It's such a soft and pretty color that I would describe as minty/aqua.  As much as I love the color, I have to mention that it was not an easy color to sell unfortunately.  I had a lot of interest on it, but it's such a taste-specific shade, seemed like most people said it wasn't blue enough to match or green enough, or white haha!  Just when I had almost decided to keep it for my daughter's room, a sweet lady from Colorado bought it:)  No before photos again, sorry…..but the after pictures taken by Lacy  are stunning!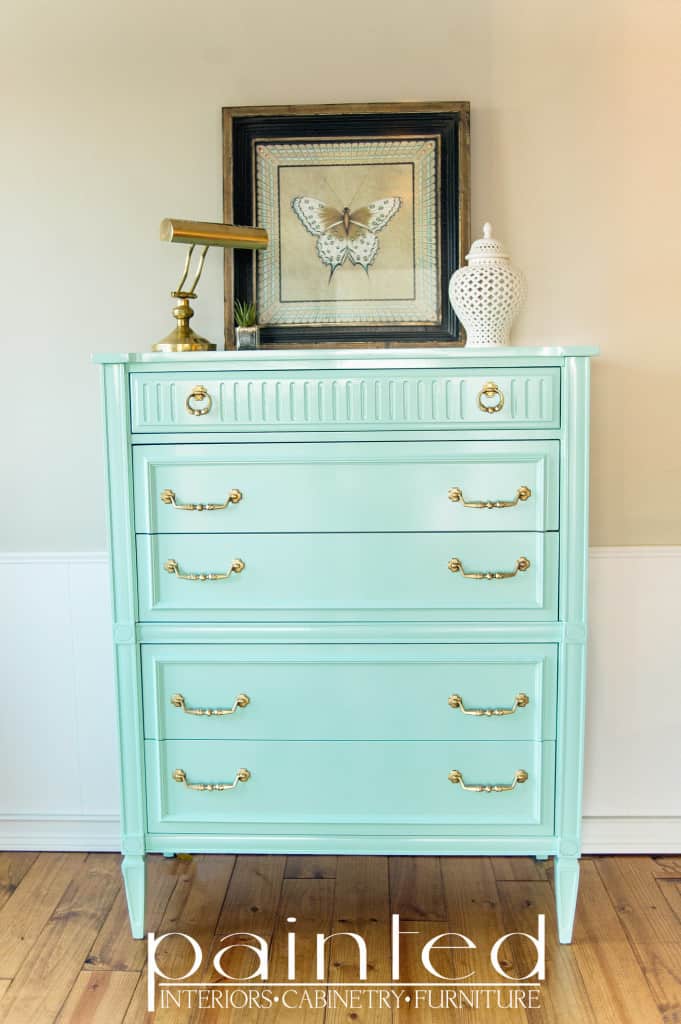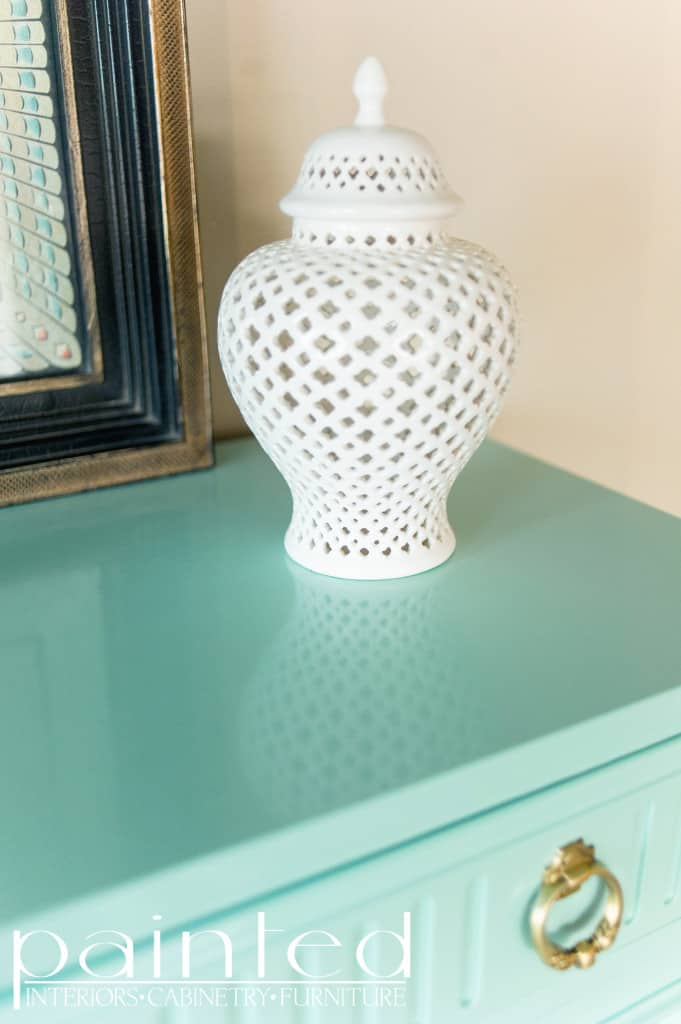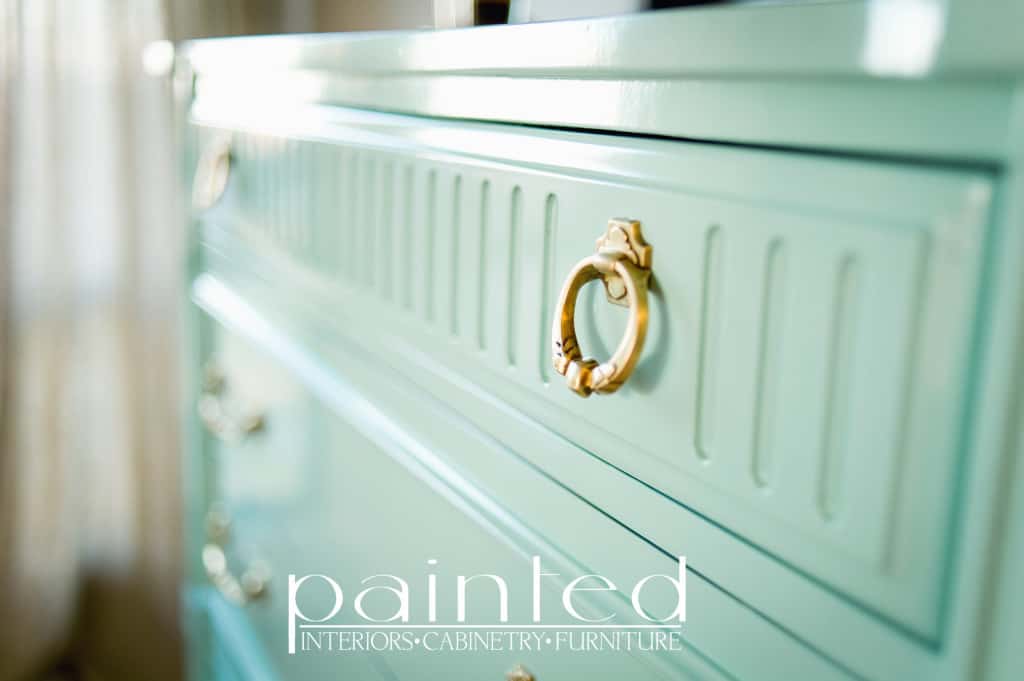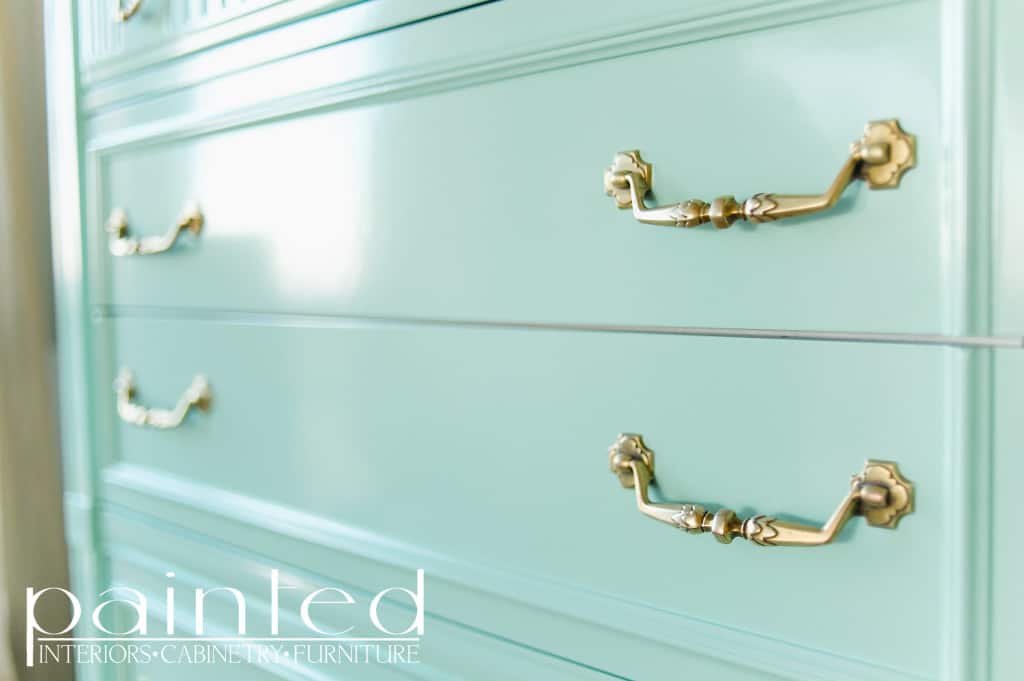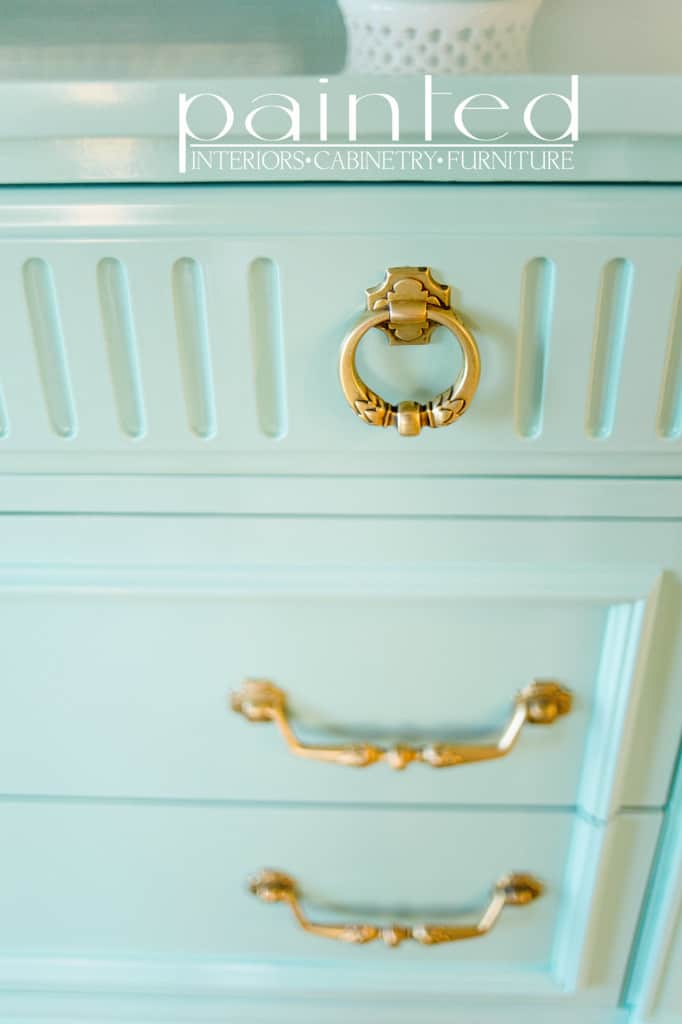 What do you guys think about mint? I love it so much, but it doesn't really go with the decor in my home.  Probably the exact same thing a lot of other potential buyers were thinking!  One of the reasons I enjoy painting so much is to be able to use and admire different colors that I love, but then I sell them so I don't get tired of it too quickly!  Thanks for reading!
Linking up to Friday's Furniture Fix via The Chelsea Project Blog
and The Creative Gallery via Making It In The Mountains