*Post contains affiliate links*
Hello friends!  Spring is almost fully here!  I couldn't be more excited for the days getting longer, the weather warmer and the grass greener.  Green is one of my most favorite colors which leads me to today's post! 
Several months ago while I was browsing my local Craigslist, I happened onto this great campaign dresser located about an hour from my house. I love this style of furniture so much but it's not that common around here, so I was super excited it was still available when I contacted the seller!
Once we got it home, it sat in my workshop for a while waiting on me to get around to working on  it until a local interior decorator and good friend of mine called me one day asking if I had any dressers available that could work in a teenage girl's bedroom. Of course this one came to mind first. After I sent a few photos to her, we decided that it would be perfect in this shade of green to match her client's bedding. I really wish I had a before photo to share with you, but unfortunately, since I'm new to this blogging thing I have zero before or process photos. Whoops…  But I know y'all would rather look at the completed after pictures better than the ugly before anyway!  Again, I have to thank my friend, Lacy for coming over to take these awesome photos for me!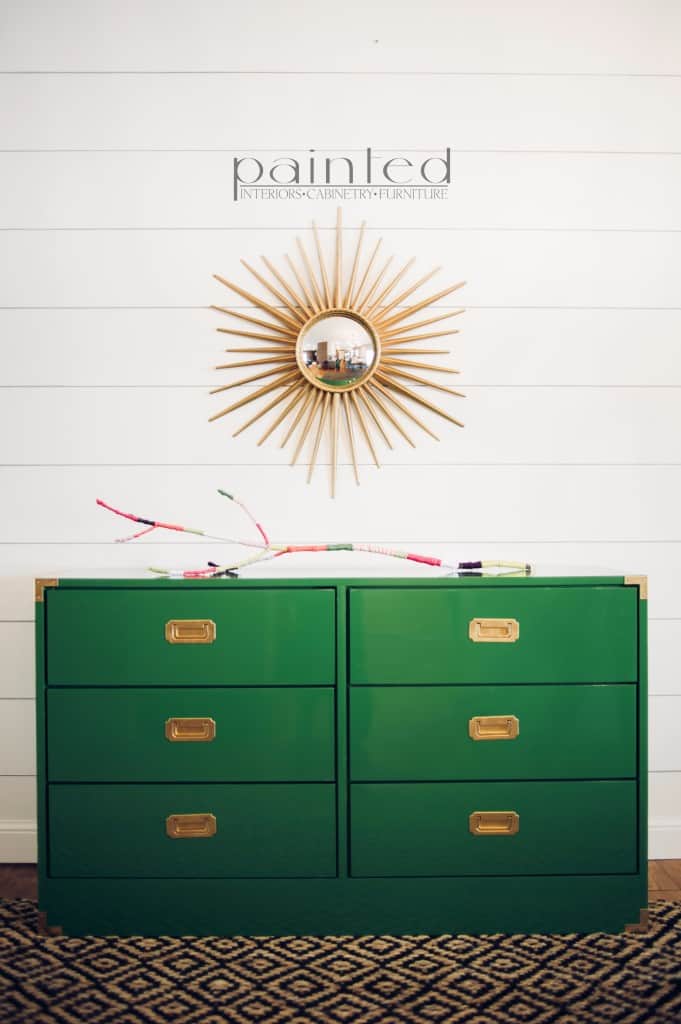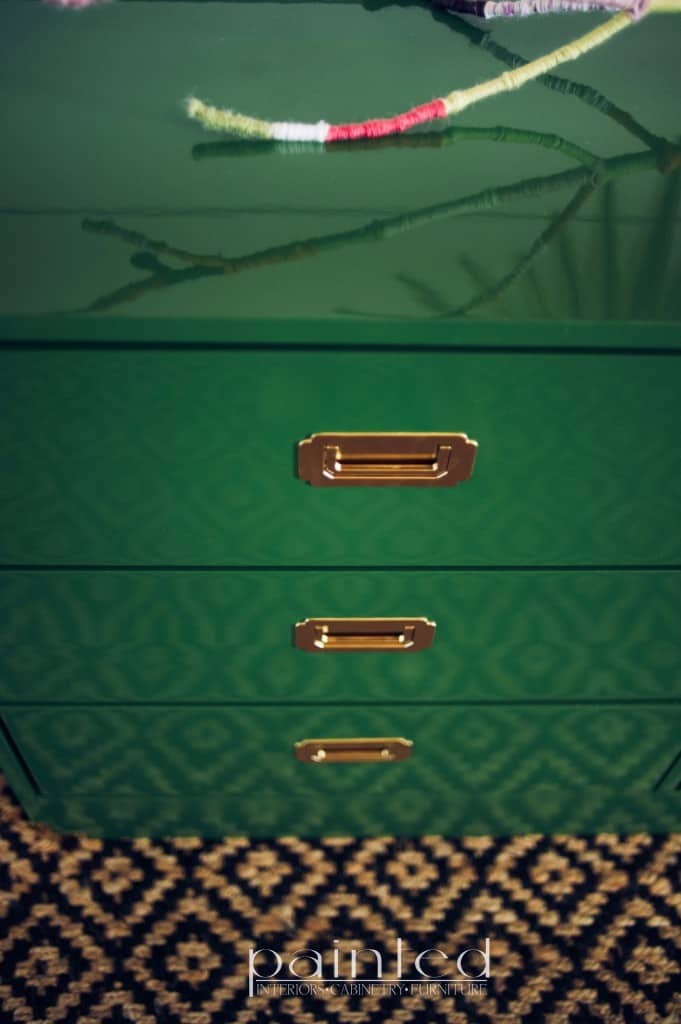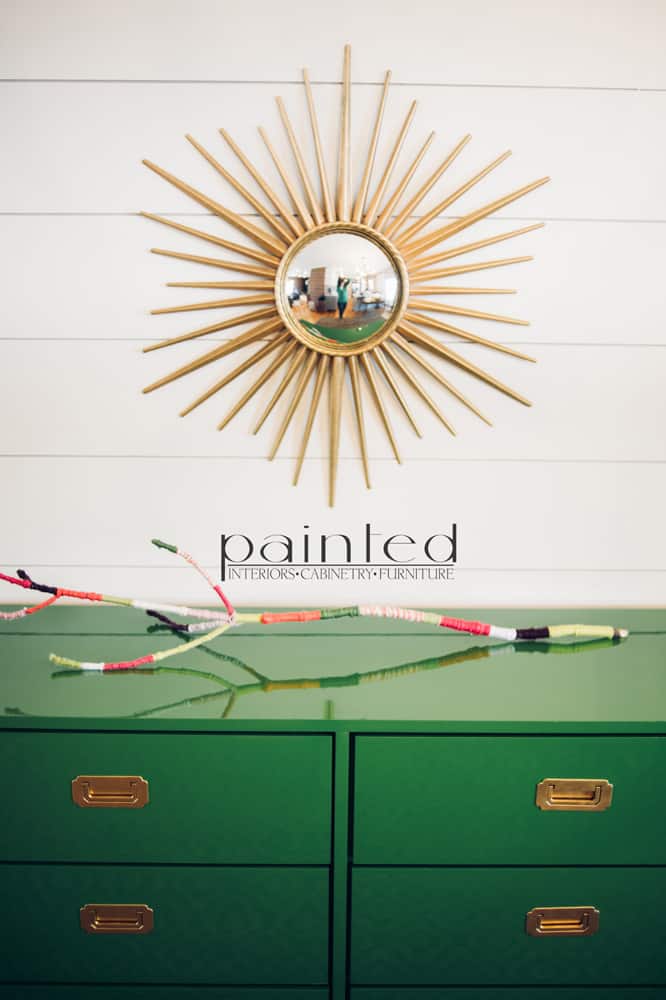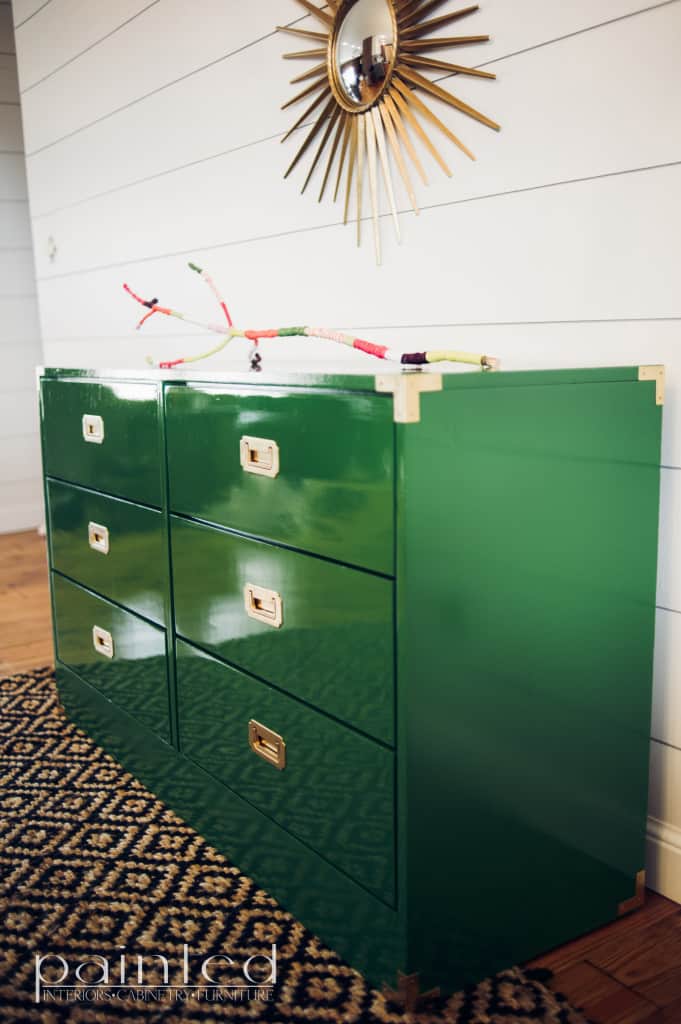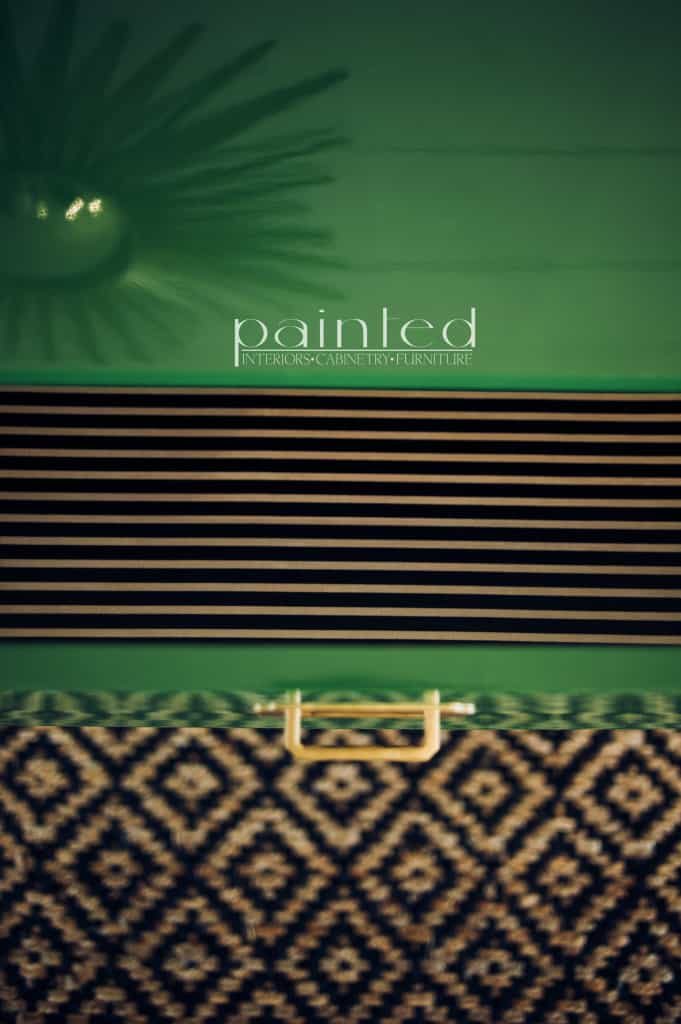 I used Fine Paints of Europe Hollandlac Brilliant in BS221 Brilliant Green.  The glossy sheen of this paint is the best I've found from an oil base paint thus far! It's just incredible!
For the inside of the drawers, I used Mod Podge to secure a black and white stripe fabric down as a liner just for an added fun touch because green, brass and black & white stripes are perfectly made for one another!
That's it folks!  I really, really appreciate you coming by!