*This post contains affiliate links*
Hey Guys! I'm so excited to show you my latest furniture piece.  I found this vintage Henredon campaign dresser via email from an estate sale site.  As soon as the photo came up in my browser, I knew I just HAD to have it!  Furniture like this is rare in my neck of the woods!  The sale was 3 hours away from me, but my super awesome brother in law helped me out by going to the sale to get it for me because I was unable to go myself.  I'll forever be thankful to him for it!  My fellow furniture-obsessed friends will understand why I had to have this! amiright?!  So, here's the before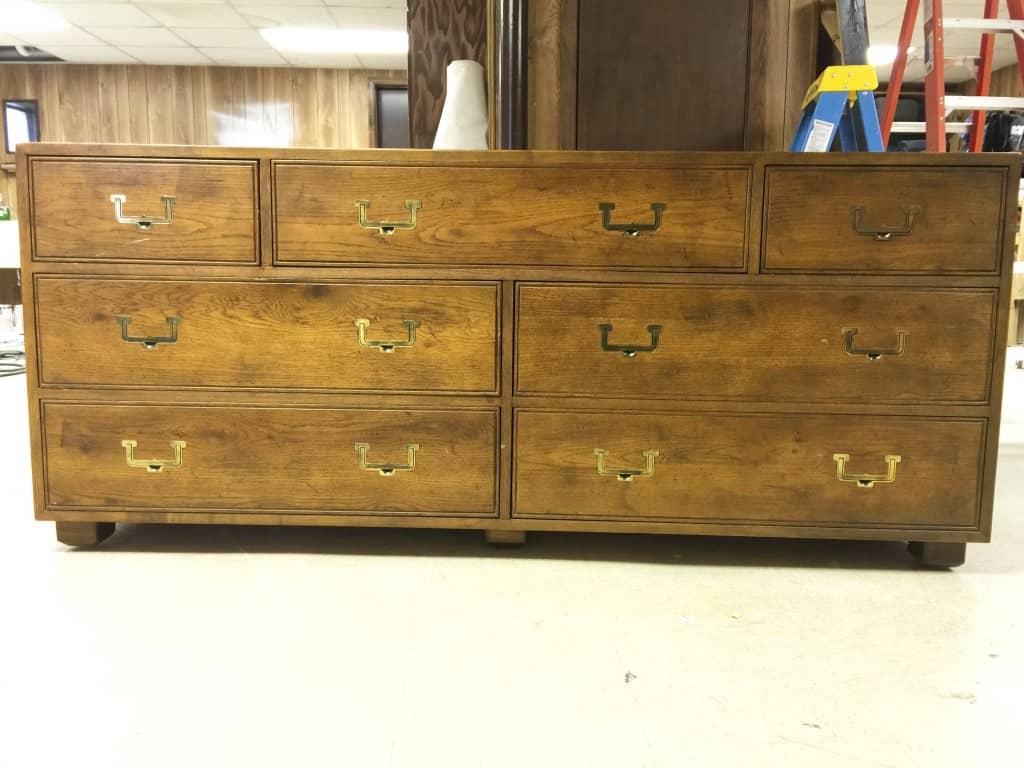 I'll give a quick run-down of what I did.  Sometime soon I will write up a detailed post of what methods I like to use when painting with high gloss oil enamel, but for today I just gloss over it….yes, I absolutely meant that pun:)
So after removing all of the amazing hardware, I used Bondo Glazing Putty to fill all of the dents and scratches.  There were TONS of dents and dings in this dresser! I actually had to do two rounds of filling on this guy because after the first round, I wasn't happy with it.  It wasn't smooth enough.  With super high gloss paint the surface has to be as close to perfect as you can possibly get it!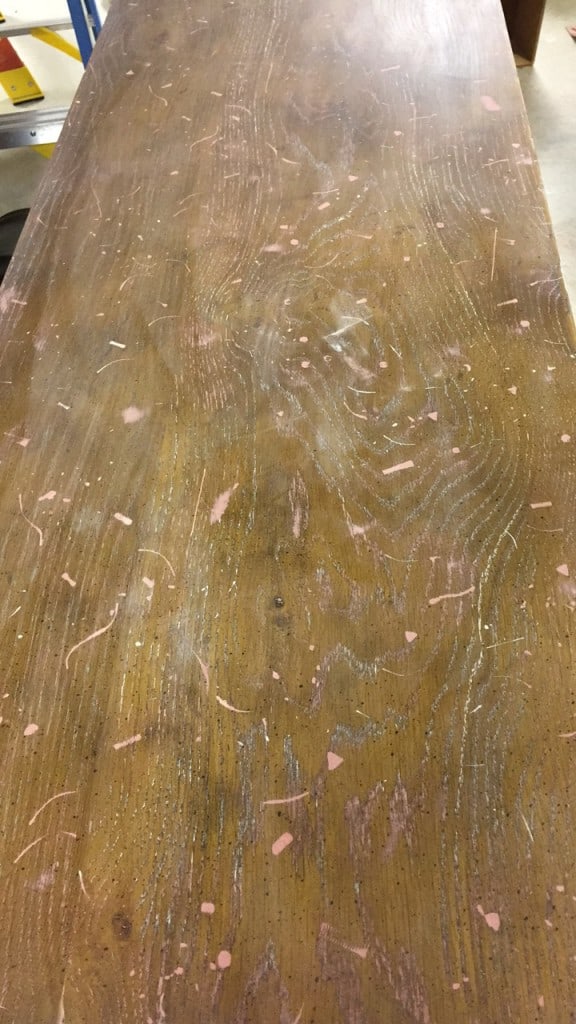 Once the dents were filled, I used my electric orbital palm sander with 220 grit paper to remove the sheen off of the original varnish, and followed that step with using 320 grit paper to block sand the whole piece super smooth.
Next up, I sprayed Sherwin Williams' ProBlock Oil Primer.  After the primer had dried for several hours, I block sanded the whole thing again.  This time with 400 grit paper, and then vacuumed up all of the dust.   Before moving the dresser and drawers into my spray booth, I used a new tack cloth to wipe up every speck of remaining dust.  High gloss paint does not tolerate any dust particles!
So, confession time, I painted this piece right before I started this blog so I don't really have any further progress photos.  I'm really sorry….I promise to do better from here on out.
I sprayed two coats of Fine Paints of Europe Hollandlac Brilliant mixed in Benjamin Moore White Dove, waiting about 36 hours in between the first and second coats.  There's so much more to this process than just spraying the paint, but like I said, just a quick run down for now!
For the hardware, I just made a wet paste of BarKeepers Friend and used a rag and a lot of elbow grease to shine the tired brass right up to this beautiful shine.  I don't think I will ever get tired of solid, unlacquered brass!
When everything was dried enough to reassemble, I put all the hardware back on and then drooled a bit.  I took this photo below with my iPhone.  It captured the sheen level really well!  That's my super messy workshop in the reflection…ha!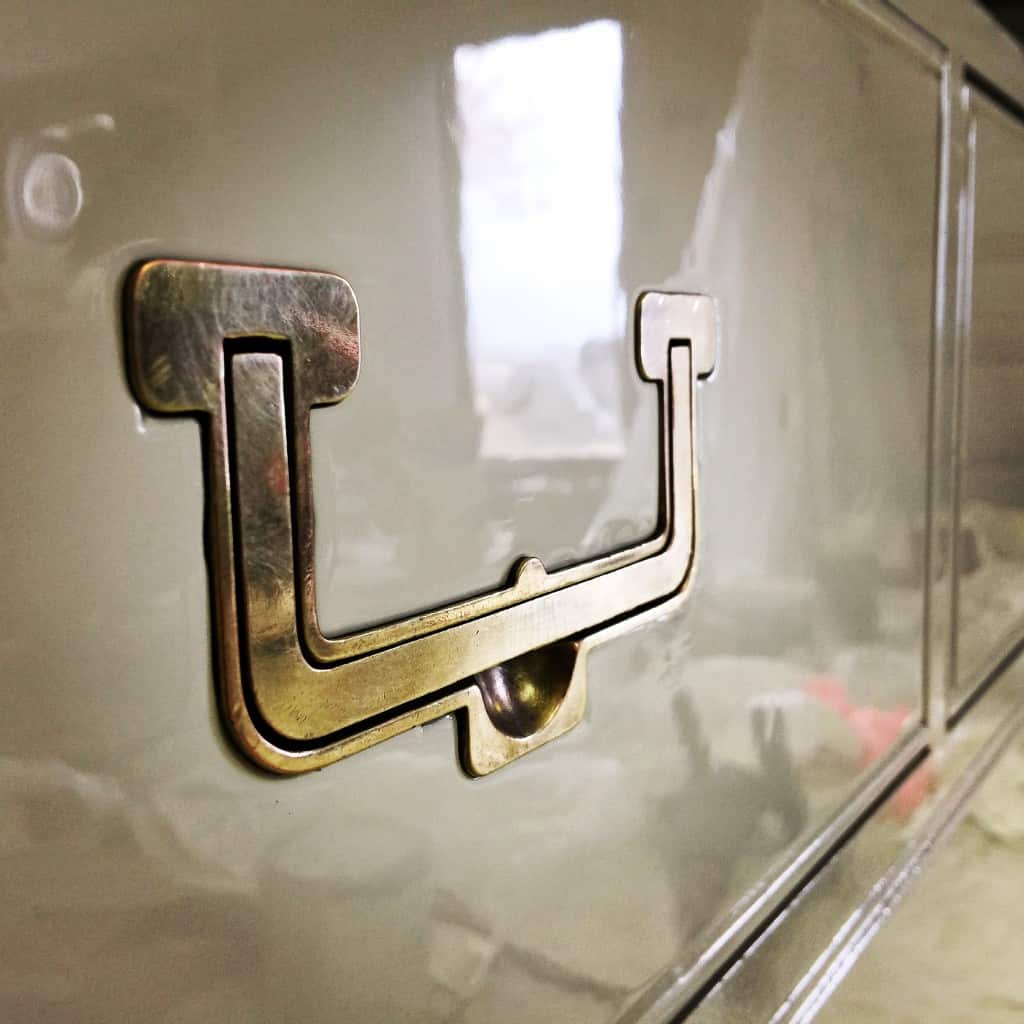 Wowza! The glossiness of this paint blows me away.  I love it so much!  After my husband and I hauled it upstairs, I staged it then my good friend Lacy came over with her magical camera to take some legit pictures…..without further yapping from me……here it is! I'm still all heart eyes about it!!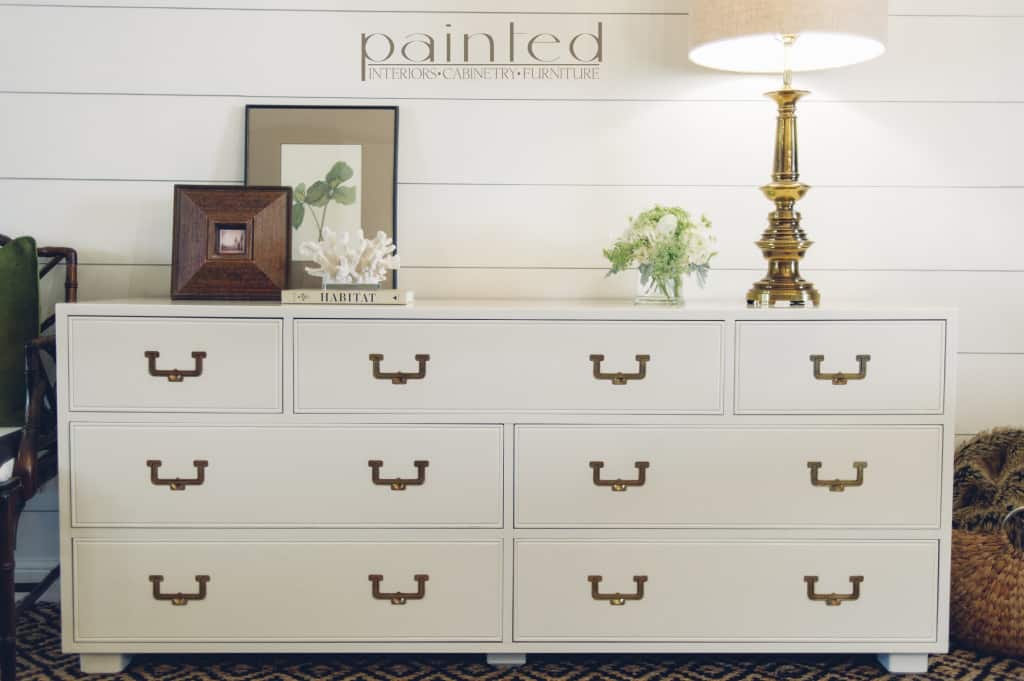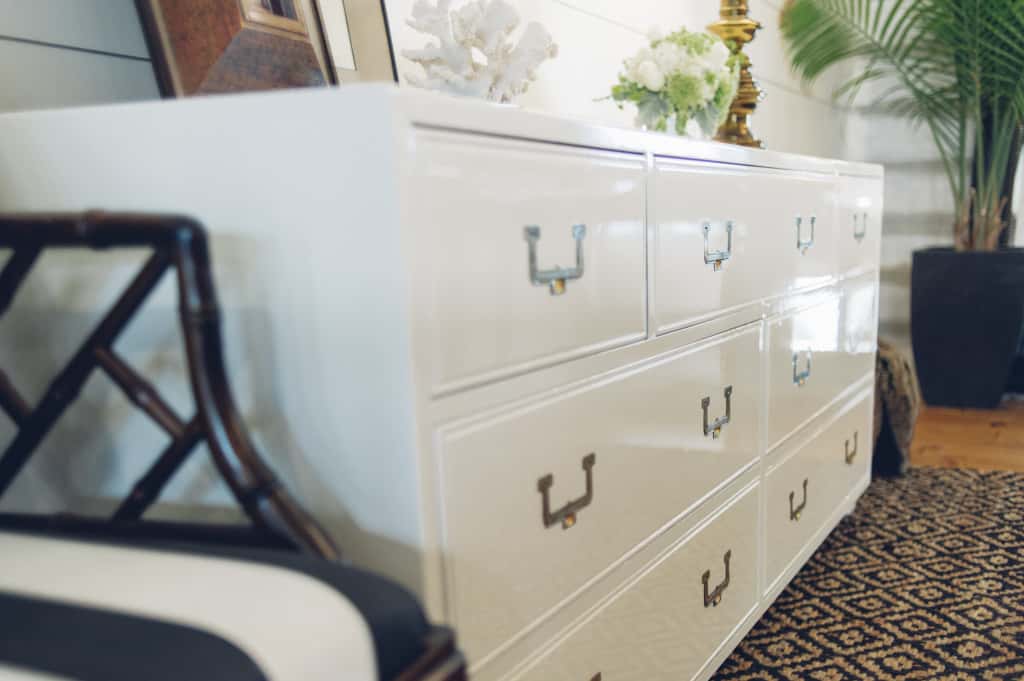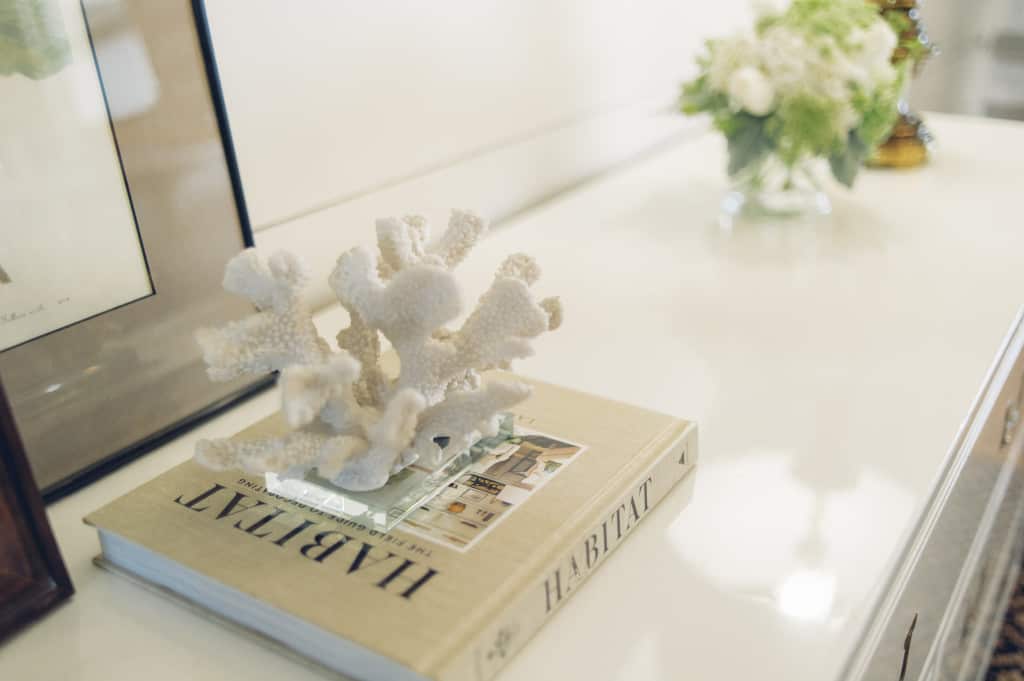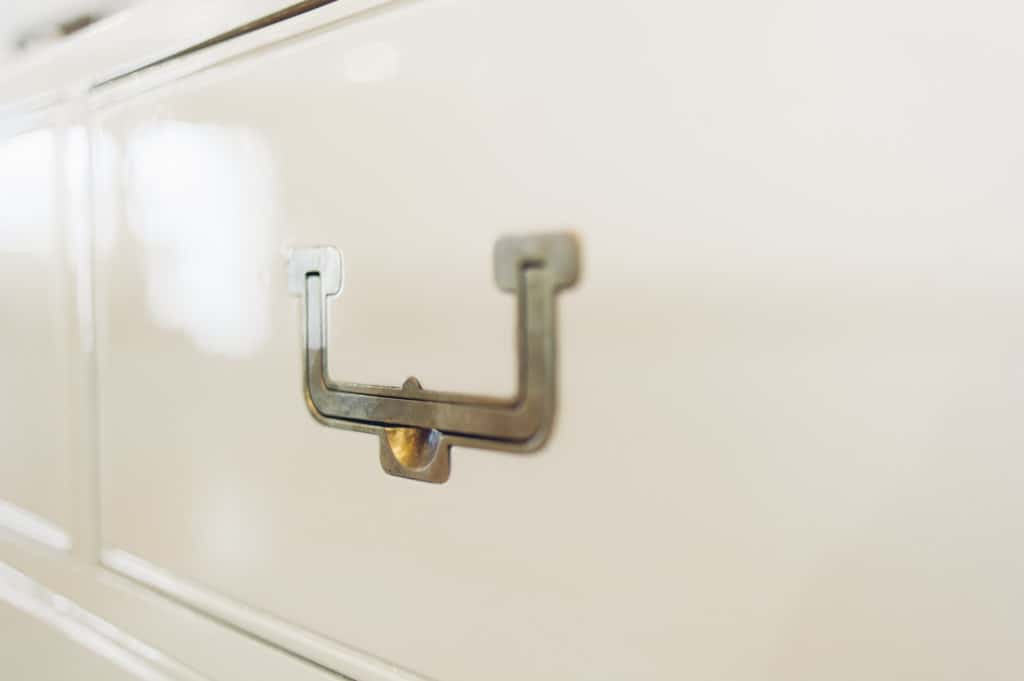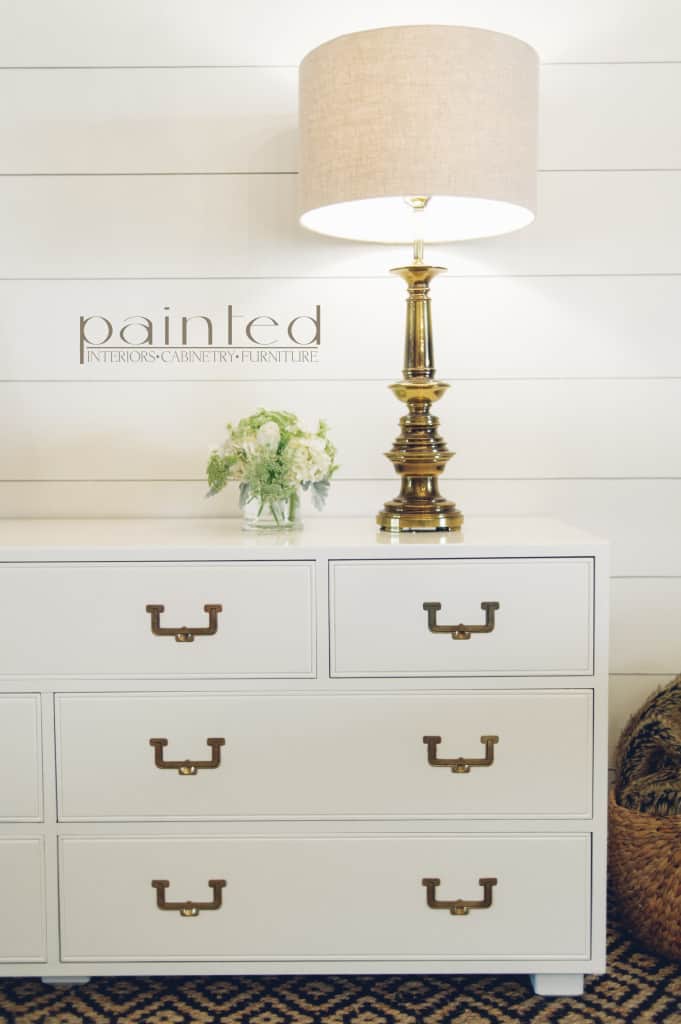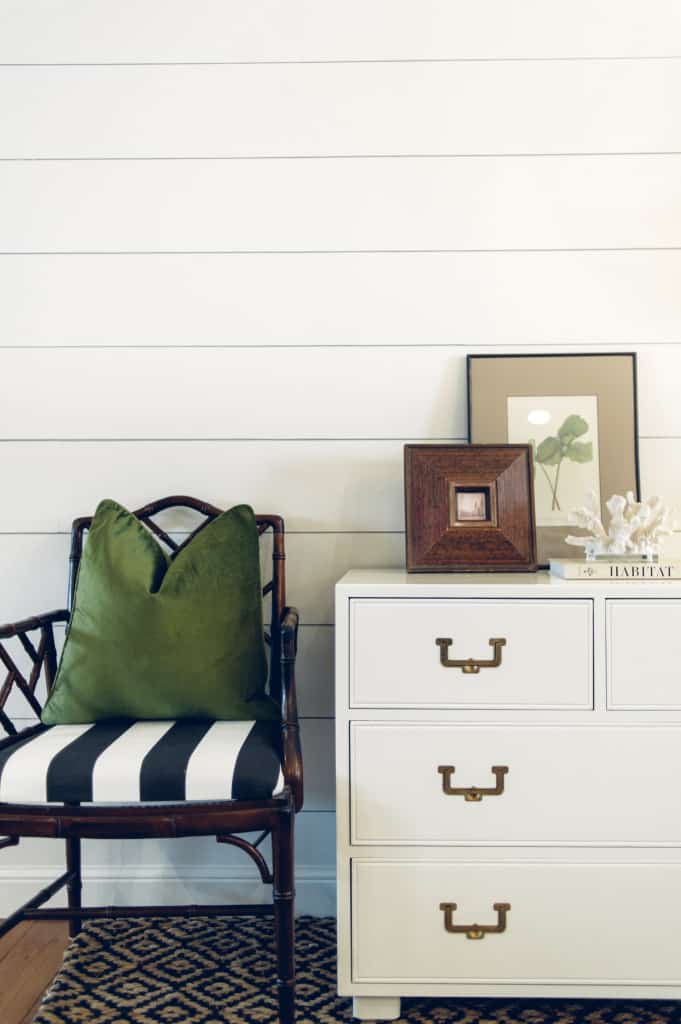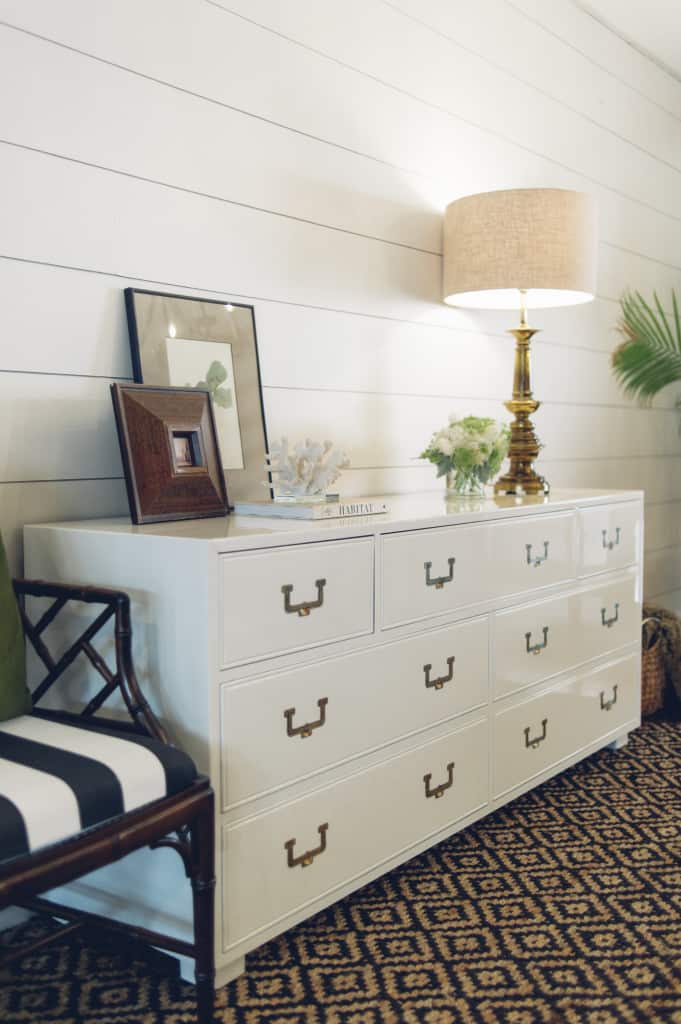 Photographing glossy white is kind of difficult.  Even though pictures can't fully capture how shiny this was, I still think they're so pretty!  I can only hope that I'll find another piece of furniture from this line again in the future!  A local friend bought this pretty thing, and I was super excited it was staying right here in my town:)  The new owner has promised me I can come look at it anytime…..I may just take her up on the offer!!
Be sure to stop by this post to see more juicy, glossy goodness!
Linking up to Furniture Fix Friday's via The Chelsea Project Blog
and DIY Like A Boss via Table and Hearth