*This post contains some affiliate links*
Hey there! Today I wanted to share with you one of my favorite pieces! I found this great little Bassett desk on Craigslist for $25! I knew right away that I wanted something more fun than just painting it a solid color. Since stripes are my thing, I decided to give it a try.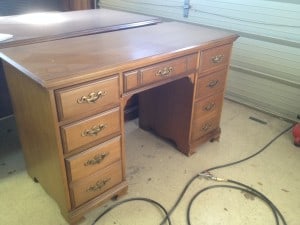 To begin, I painted the entire desk in Annie Sloan Chalk Paint (ASCP for short) Graphite.  Once my first coat was completely dry, I used 3″ wide masking tape to tape off my stripes.  I measured the desk top to find the middle and placed my first piece of tape dead center.  With all of the drawers in the desk, I simply wrapped the tape down onto the front of the drawers so all of the stripes would line up perfectly.  Once my first piece of tape was on and straight, I simply butted all of the next pieces of tape next to each other so in the end my entire desk was taped up. Then, I removed every other piece of tape.  Easy as that! Other than taking some time, it really was simple!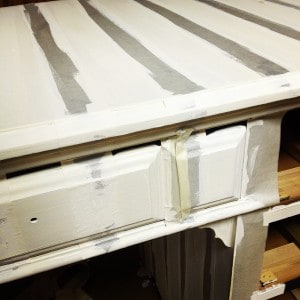 I did two coats of ASCP in Old White for the light stripes.  When it was dry,  I removed all of the tape and I had a pretty SCARY looking piece of furniture!  I was seriously doubting my idea at this point! It just looked….really weird! I almost ditched the whole project, but with all of that time spent taping I just pushed through. I lightly sanded the entire piece with my favorite sanding sponges to reveal a bit of wood along the edges.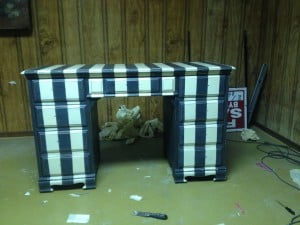 I used ASCP clear wax to seal up the whole desk. Lastly, I used an old t-shirt to buff to a low sheen!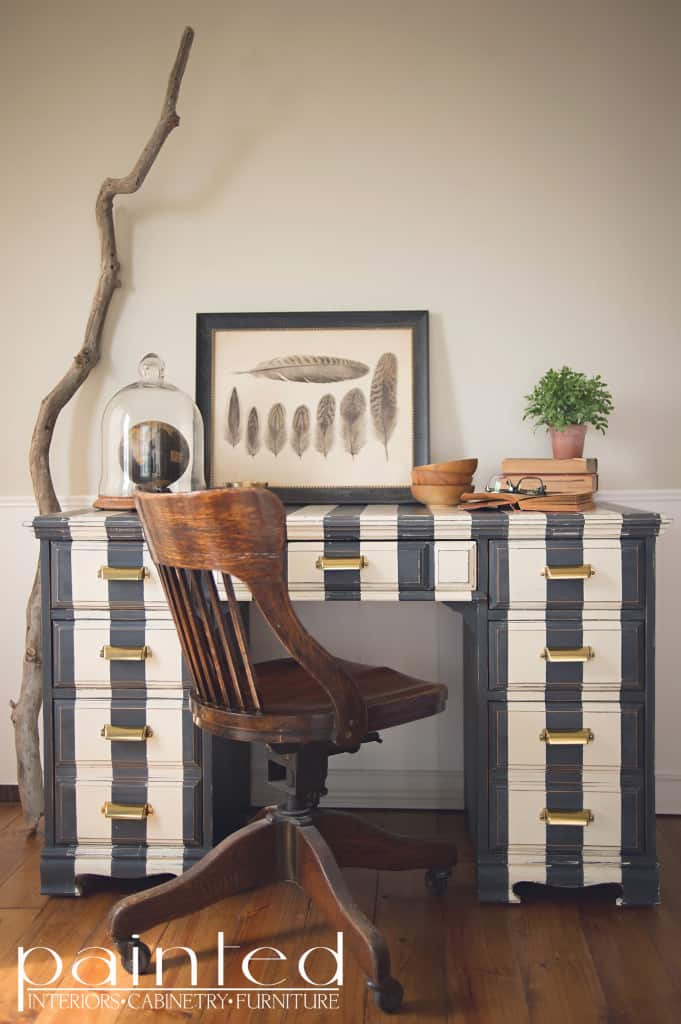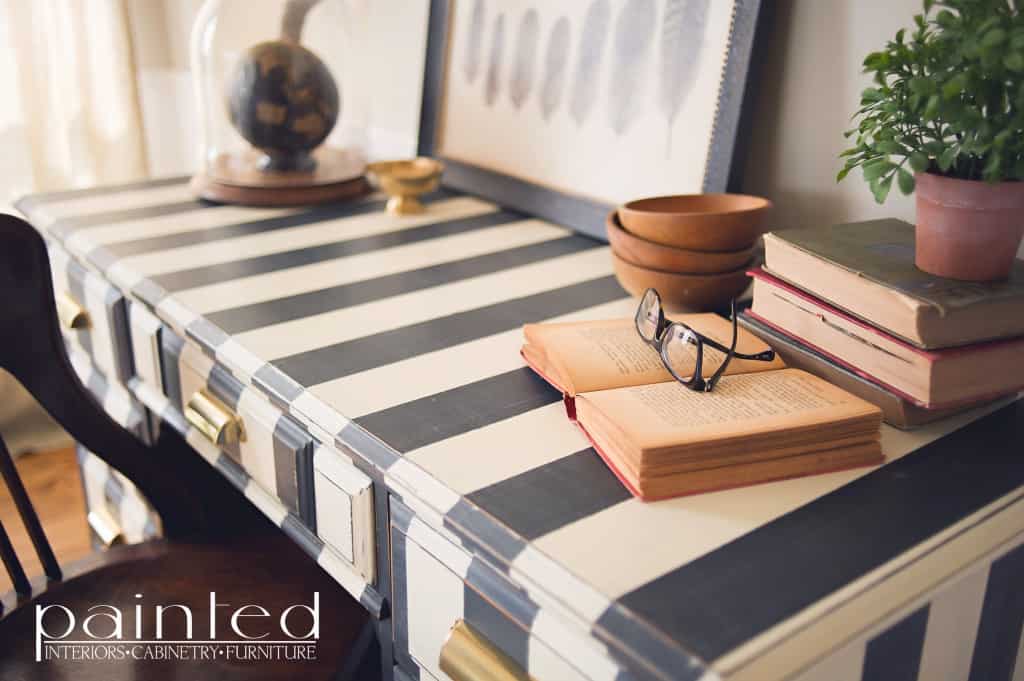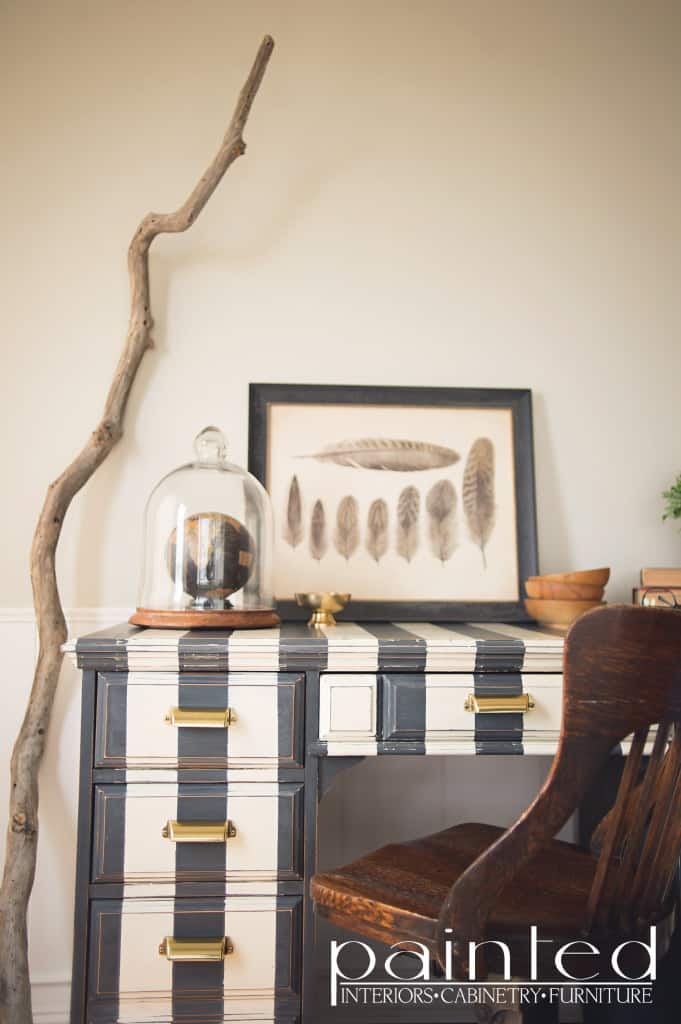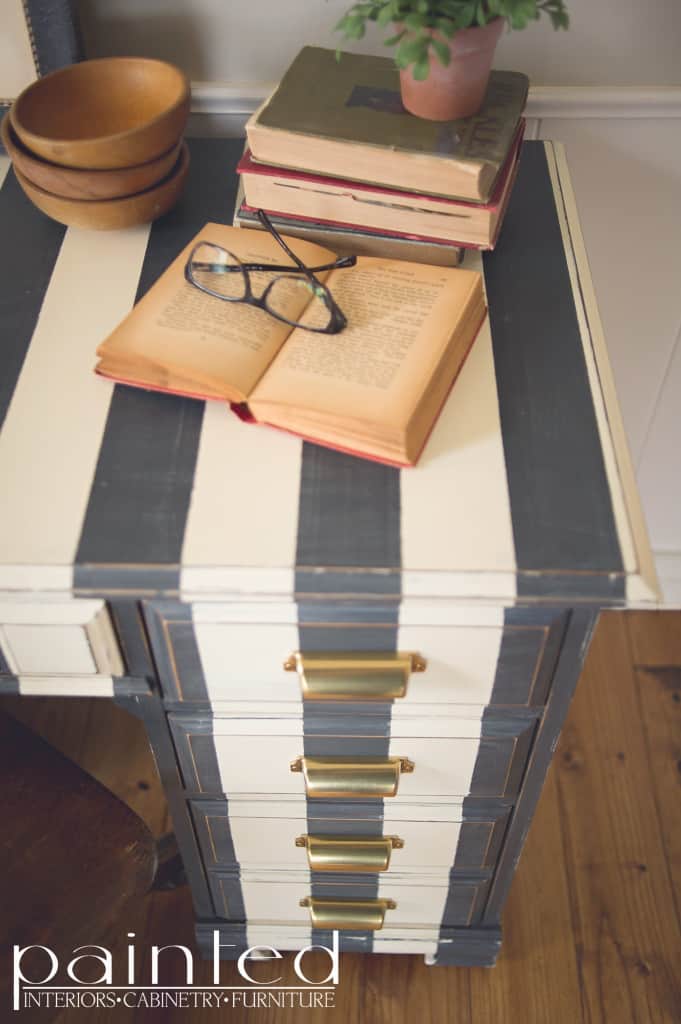 These Martha Stewart Bedford Brass Awning Cup polish it off nicely!
I was so pleased with the final product! As with so many of the painting projects I do, the "in progress" is scary, but the end result turns out pretty neat! I listed this on my local Craigslist, and it sold the same day!
Thanks for stopping by!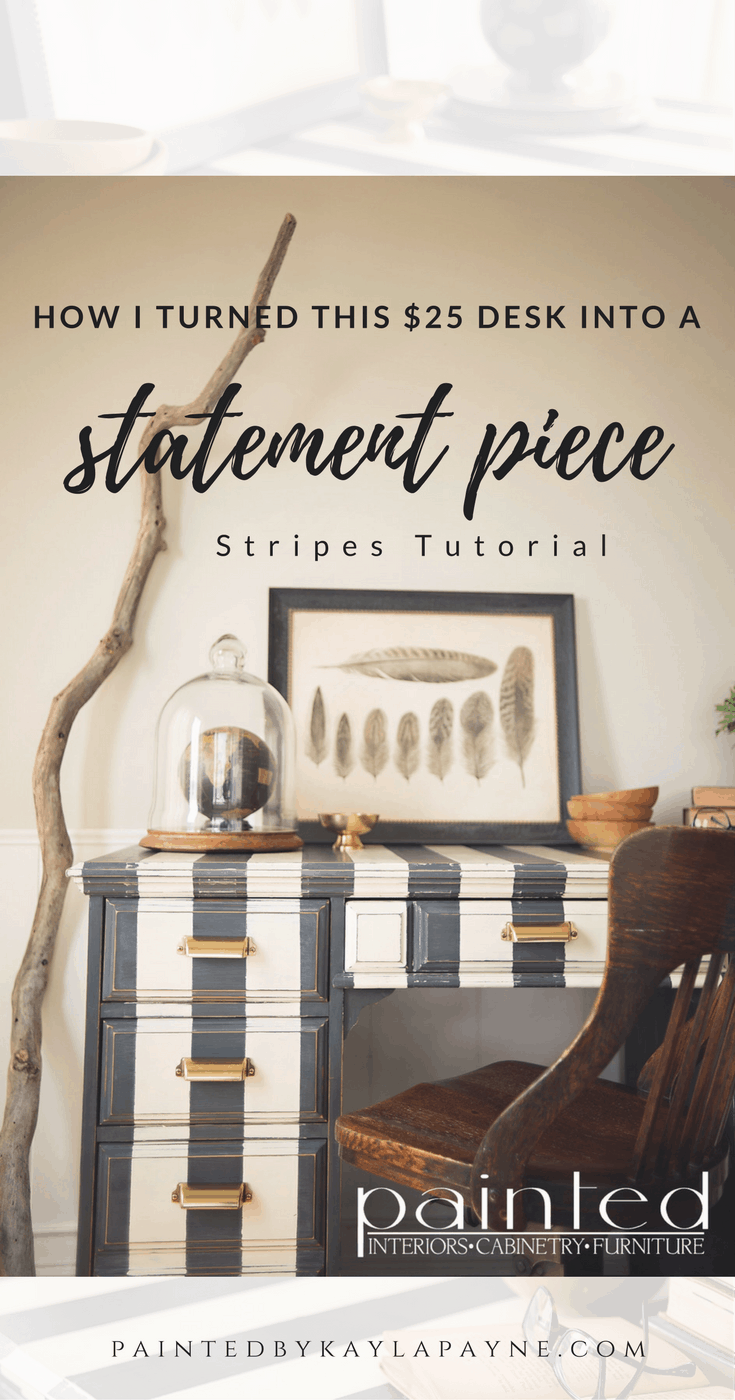 SaveSave